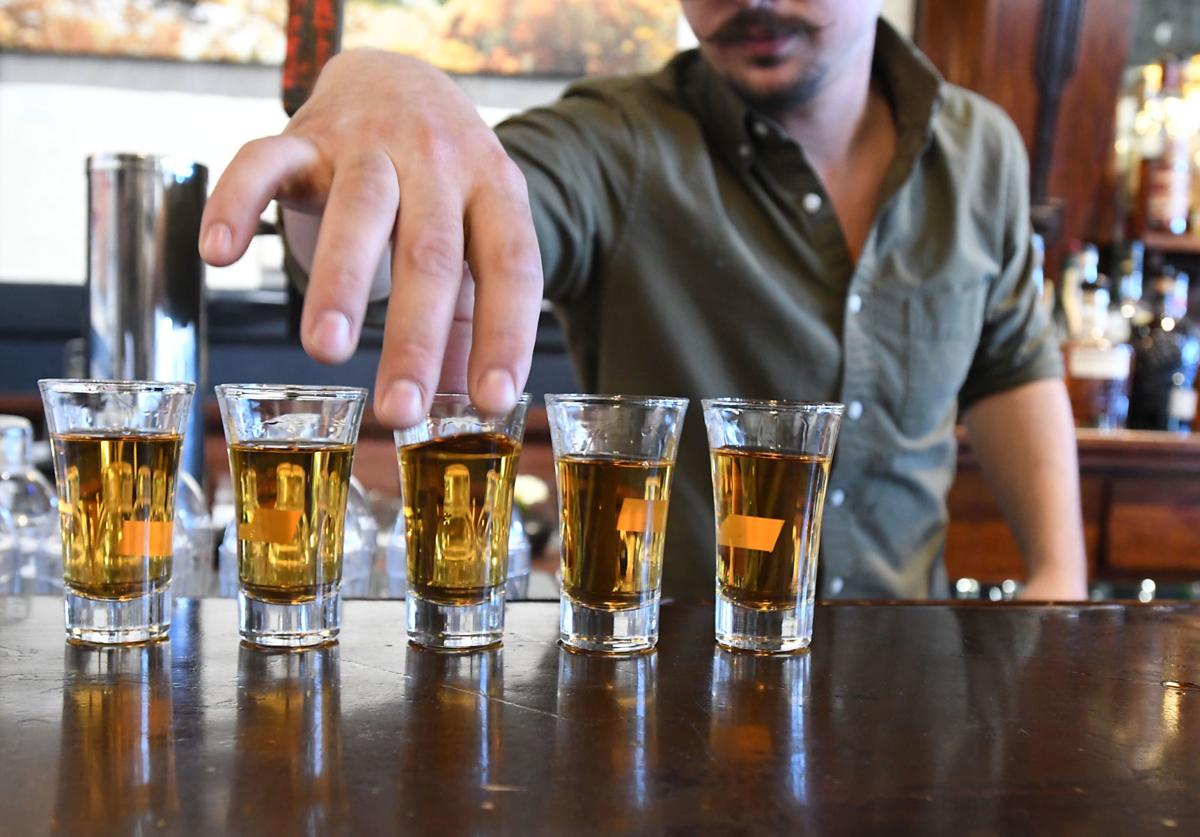 ELKO – Local bar owners prepared to meet Gov. Steve Sisolak's latest coronavirus directive Friday as closures were ordered in seven counties due to an escalation of COVID-19 cases.
The closures came just hours after Elko County reported a record 44 new cases on Friday, raising the total number of confirmed cases to 243.
"Many of the new cases are attributed to interactions where social distancing guidelines are not being followed," stated the county.
By 11:59 Friday night all bars in the county were required to shut down or partially shut down, depending on whether they serve food.
"Based on what we are seeing right now, Elko County is a county with elevated transmissions and we're now following Emergency Directive 027,'' said Elko City Manager Curtis Calder. "It appears that bars that do serve food can continue to be open, but they can't have their bar tops open. They can serve drinks at the tables. The closures apply to all establishments that do not serve food, including bars in casinos."
Counties will be reevaluated after two weeks and must show positive trends toward meeting at least two of three criteria to be allowed to reopen. That means bars, pubs, taverns, distilleries, breweries and wineries will be affected until at least until July 24. Besides Elko, the directive applies to Clark, Washoe, Humboldt, Lander, Lyon and Nye counties.
"We have a fryer and do pizzas and have a 20-item menu," said Janarae Edwards, manager at The Watering Hole in Spring Creek. "We were able to open under Phase One. But that means I am going to have to shut my bar part down and no one sits at the bar. If we have to shut down our bar, we have to cover up our (gambling) machines and that's a big part of the revenue. It's going to hurt us, regardless. It will be quite a hardship for the owner."
"The Whiskey Room is just tables," said Donita Myrick, general manager of Winger's. "That is the only thing that will keep me going is that I have that capacity down there."
The regular bar will have to be shut down, but Myrick said she has a number of tables in the bar area separate from the Whiskey Room that will be used to serve patrons.
Attempts were made to speak with management at Goldie's, the Tiki Hut and Good Time Charlee's, but no one wished to comment on the directive.
Under the directive, restaurants must shut down their bar tops and limit dining seating to parties of six or fewer.
"Supplying restaurants is a very big part of my business," stated Sue Kennedy, owner of Kennedy Ranch in Lamoille, in response to a comment about the directive. "Most of my restaurant business is out of Reno, and COVID has really slapped both them and me."
"Part of the challenge is how most restaurants handle their accounting; today's receipts pay last month's bills," she said. "They don't have the income to pay their suppliers' invoices. That hurts all of the Nevada farmers and ranchers that sell to local restaurants."
According to Calder, in order to come off the Governor's list the county must first have a change in case statistics and submit a reopening plan.
"I believe Elko County has been working on one in anticipation that something like this might happen," Calder said. "That is being headed up by Annette Kerr and the Emergency Operations Committee that has been meeting regularly."
Calder was asked what would happen if a bar does not comply with the shutdown.
"The standard practice, as with all the directives — once the city attorney has reviewed the directive — is to draft up a notice of violation, based on the specific directive," Calder said. "Those notices are given to our police department.
"The way we try to gain compliance is first stopping in and having a conversation and letting them (the business owner) know that the directive is in place because they (directives) come out in such a short timeline. We will leave that notice of violation with them and expect compliance from that point forward. In the event there isn't compliance, not only is the City granted enforcement authority, but also the state agencies have enforcement authority, too. For example, the public health department could shut them down. The Secretary of State also issues a state business license and they could shut that down on non-cooperative business."
Nevada's number of new coronavirus cases topped 1,000 on Friday, the highest single-day increase since the pandemic arrived in March.
Elko County had a total of 243 confirmed cases as of Friday morning, topping Carson City to become the county with the third-highest number in the state.
A total of 142 are in the City of Elko, 46 in West Wendover and 45 in Spring Creek. Carlin has reported six, Wells three and Jackpot one.
The new cases covered a full age range, from under 20 to over 60.
"More than half of the new cases are close contacts to other positive cases," stated the county, while the other half are under investigation.
Nevada's 1,004 cases reported statewide on Friday brought the total to 25,908. The previous high count was 985 new cases last Friday.
Nevada is also seeing a significant increase in deaths. There have been 37 deaths reported over the past week, compared with 28 the prior week.
The number of deaths in the state now stands at 579.
Be the first to know
Get local news delivered to your inbox!