The inexplicable absence of our two most popular .22 caliber rimfire cartridges (the .22 LR and .22 Winchester Magnum Rimfire) from sporting goods shelves during the previous administration's tenure set the stage for the emergence and market dominance of their diminutive .17 caliber (4.5mm) rimfire cousins: the .17 Hornady Mach 2 (17 HM2) and its more muscular cohort, the .17 HMR.
With their minuscule .17 caliber BB gun/air rifle diameter bullets, the 17s are best suited to harvesting small game animals and dispatching the daintier varmint species, such as marmots, prairie dogs, ground squirrels, skunks and crows.
Though the 17 Hornady Magnum Rimfire was first launched commercially in 2002 as a joint venture between the Grand Island, Nebraska, cartridge-maker and firearms giants, Marlin and Sturm Ruger, I didn't join the ranks of the .17 caliber clan until 2009.
My .22 LR and .22 WMR rifles, carbines, and handguns had always been great performers so I saw little reason for mothballing my proven varminters for either of these .17 caliber hotshots. But as time passed, it became obvious that both standard and magnum .22 rimfire ammo would be difficult or nearly impossible to get a hold of for the foreseeable future, so I surrendered to fate and hopped aboard the .17 caliber express.
Despite the fact that anything .22 caliber remained rare, sporting goods shelves always seemed to be well supplied with both .17 caliber rimfires. Go figure? By necessity, I became a .17 caliber convert. I've never looked back!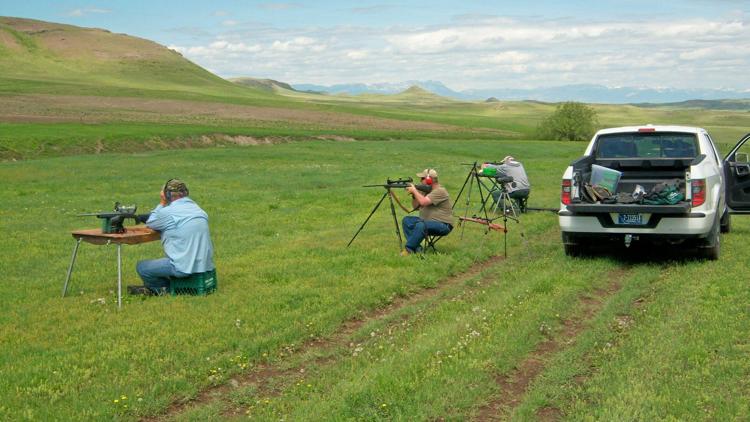 Like many dedicated small species snipers, I choose the more potent 17 HMR over its lesser-powered competitor, the 17 HM2. Based on the 22 WMR casing, the HMR is able to launch its 17 grain bullets at 2,550 feet per second, and its heftier 20 grainers at 2,350 FPS.
You have free articles remaining.
The 17 HM2, which is fashioned from the 22 LR CCI 'Stinger' casing, musters a less impressive 2,100 with its lone 17-grain payloads. Considering all the variables that one is likely to encounter in the field, the more potent HMR has proven to be the more reasonable choice.
But how does the 17 HMR stack up against your former favorite magnum rimfire, the .22 WMR? Quite well, thank you.
Although the .17 HMR delivers less kinetic energy on target, this sole factor pales in significance to the HMR's pronounced advantages.
Several years in the varmint fields of Idaho, Montana and Nevada have convinced me that what little I surrendered in terms of foot-pounds of energy is more than compensated for with the HMR's faster flight, flatter trajectory, and superior bullet expansion — particularly at 100 yards and beyond. More importantly, my .17s have always trumped the .22s in game-getting accuracy — both up close and far away.
Due to the cartridge's unprecedented popularity, as well as its undeniable merits, rifles are currently being manufactured in every action type and price range imaginable. Domestic and foreign manufacturers, the likes of Marlin, Remington, Winchester, Browning, Ruger, Savage, Mossberg, Henry, T.C., Cooper, and CZ are all waiting in line to sell you their wares.
My current favorites are my full stock CZ 452 and a well-seasoned Marlin 917 VS; both are certifiable tack drivers.
Though I joined the .17 caliber fraternity by necessity, I remain a loyal member today by choice. With their widespread availability, low noise signature, pinpoint accuracy, lightweight frangible bullets (minimizing dangerous ricochets), affordability, and wide range of action types and price points, the .17 HMR is ideal for plinking varmints near ranches, livestock, and rural housing developments — ever more common scenarios in the developing West.
Give a .17 HMR or .17 HM2 a test drive this spring. You'll be impressed; I guarantee it!