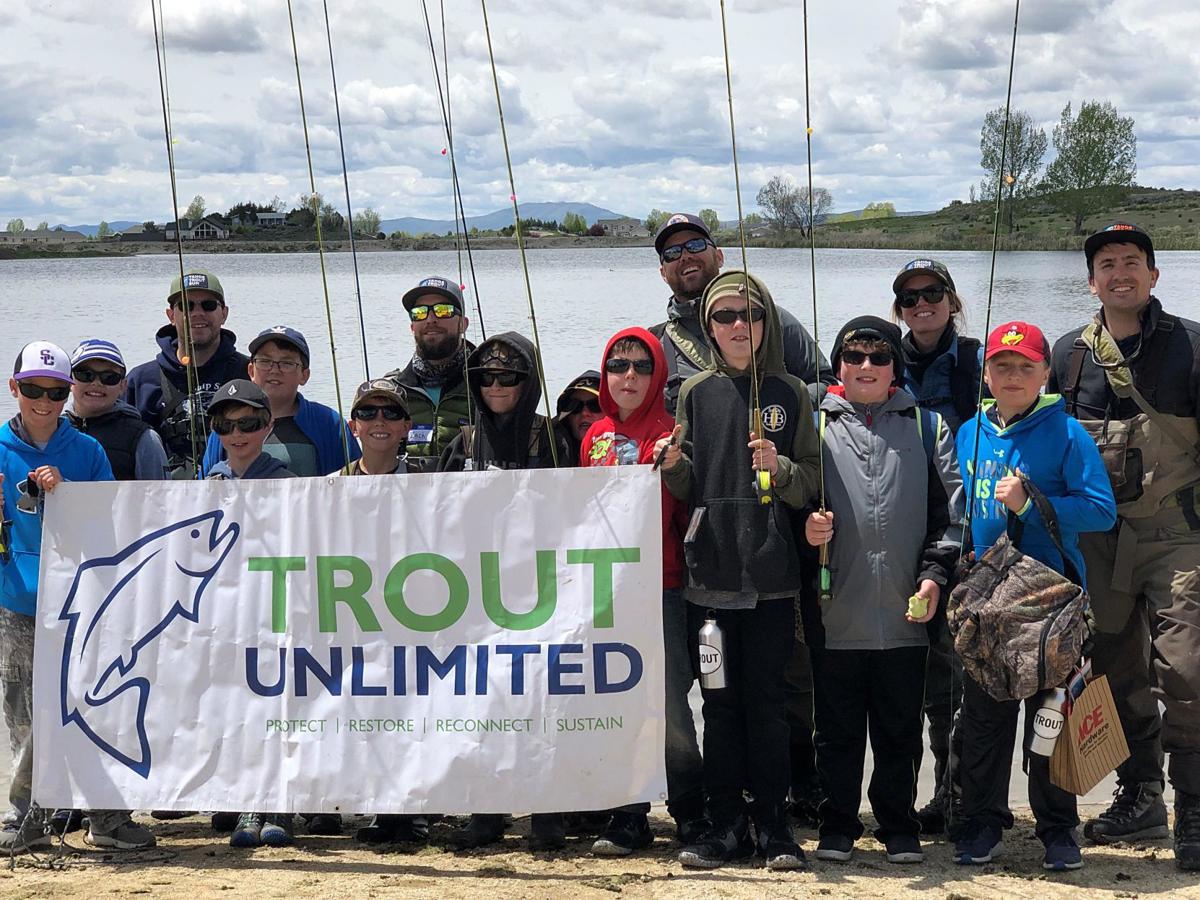 SPRING CREEK — Twelve local students visited Spring Creek Marina on May 12 for Trout Unlimited's annual Northern Nevada Fly Fishing Camp.
These students spent the weekend learning about everything fly fishing — from aquatic entomology and stream and lake ecology to tackle, casting and fly tying. Students also learned about the need for native and wild trout protection and restoration as well as river and lake etiquette.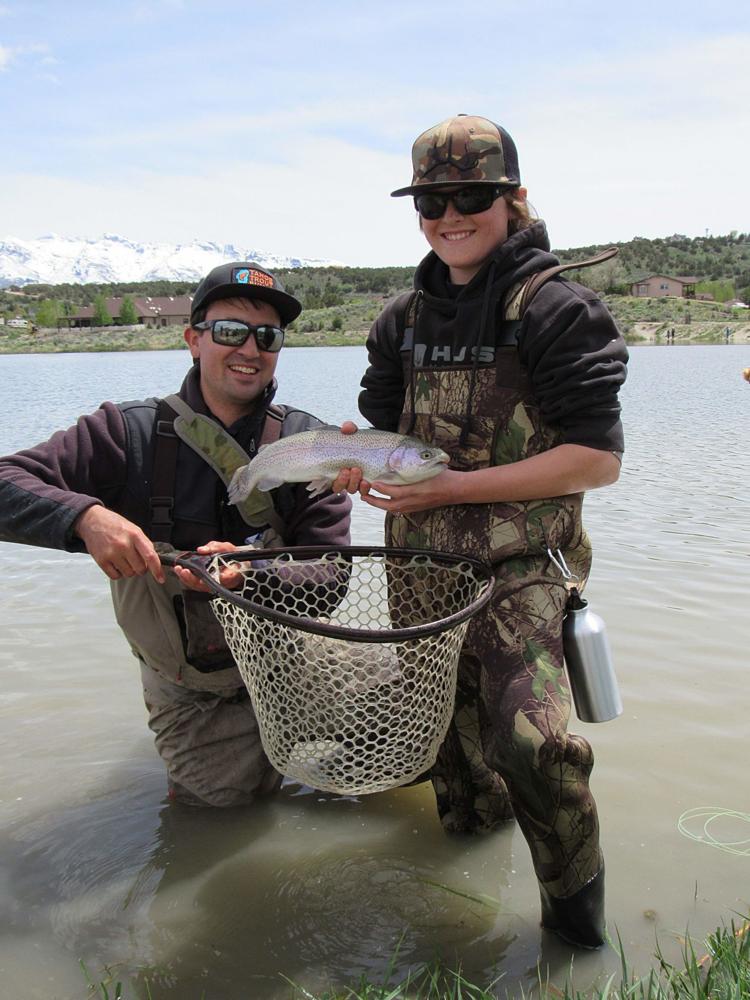 Campers learned to cast and refined this skill throughout day. Students also learned about different kinds of aquatic organisms that fish eat, and how certain invertebrates can act as bioindicators for water quality. They were able to sample and identity over ten different species of aquatic macroinvertebrates in Spring Creek Marina.
At the end of the day, the students put their newfound skills to the test. Although conditions didn't make for great fishing, a number of students still brought fish to the net, some of which caught their first ever fish.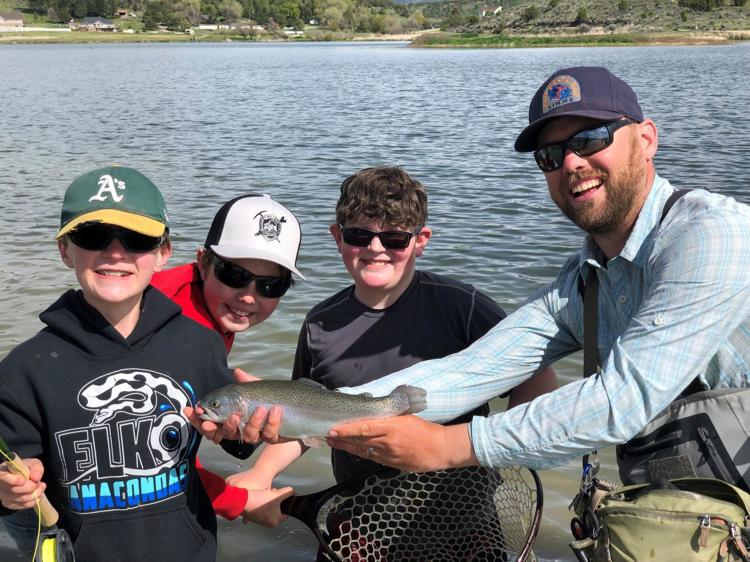 You have free articles remaining.
"Getting to teach 10- to 12-year-olds about how to cast a fly rod, the importance of catch and release fishing, and the role that benthic macroinvertebrates play in the water ecosystem was a truly remarkable experience," said Ben Woodworth, Trout Unlimited Field Technician and AmeriCorps member. "The enthusiasm and expertise shown by these kids gives me hope for the future of freshwater conservation."
The camp concluded with a raffle including t-shirts, hats, fly boxes, fishing vests and more, with the grand prize of a brand-new fly fishing set up. These prizes were made possible through the support of the Elko Fly Shop.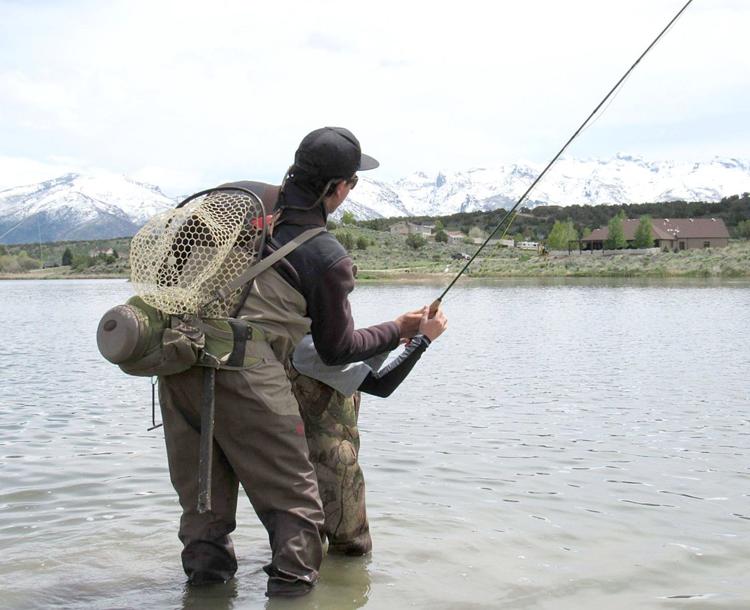 Northern Nevada is an important area for Trout Unlimited, given its strong sportsmen heritage and commitment to fish and wildlife. Trout Unlimited strives to build a community of anglers and river stewards, who will continue to ensure that the rivers, streams and lakes of Northern Nevada support wild species like native Lahontan cutthroat trout.
Through youth engagement, Trout Unlimited hopes to develop personal connections between students and their environment, thereby passing along a culture of conservation and natural heritage to future generations.
Trout Unlimited will continue to offer youth fly fishing camps in the future. If you are interested in learning more about these camps, or more about Trout Unlimited, contact Sam Sedillo at samuel.sedillo@tu.org.
Trout Unlimited's Northern Nevada Fly Fishing Camp is made possible in large part through the help received from the Spring Creek Association, the Elko Fly Shop, Nevada Department of Wildlife and Kinross Corp.