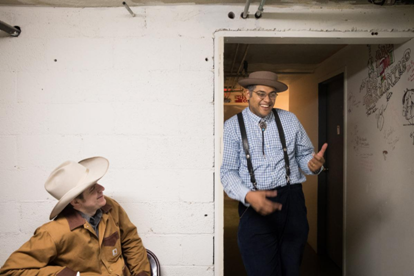 ELKO — Tickets are now on sale to the general public for the 36th National Cowboy Poetry Gathering, which will take place Jan. 27 through Feb. 1.
Many shows and workshops are already filling up after the member pre-sale, according to the Western Folklife Center. The center's website has information about the featured poets and musicians, including audio samples of their work.
You have free articles remaining.
This year's event celebrates black cowboys. From the Mississippi Delta bayou to Buckaroo country, Oklahoma's rodeo grounds to the streets of Oakland and Los Angeles, people participate in and identify with cowboy and horseback communities around the country. The Western Folklife Center will feature individuals from these communities to explore and celebrate the often under-represented historic and contemporary contributions of black cowboys.
Ticket buyers can choose a single-day pass or a three-day deluxe pass to enjoy the 90-plus intimate and informal daytime poetry, music, and storytelling sessions; film screenings, discussions, open-mics; and more. Passes may be supplemented with tickets to themed shows and workshops.