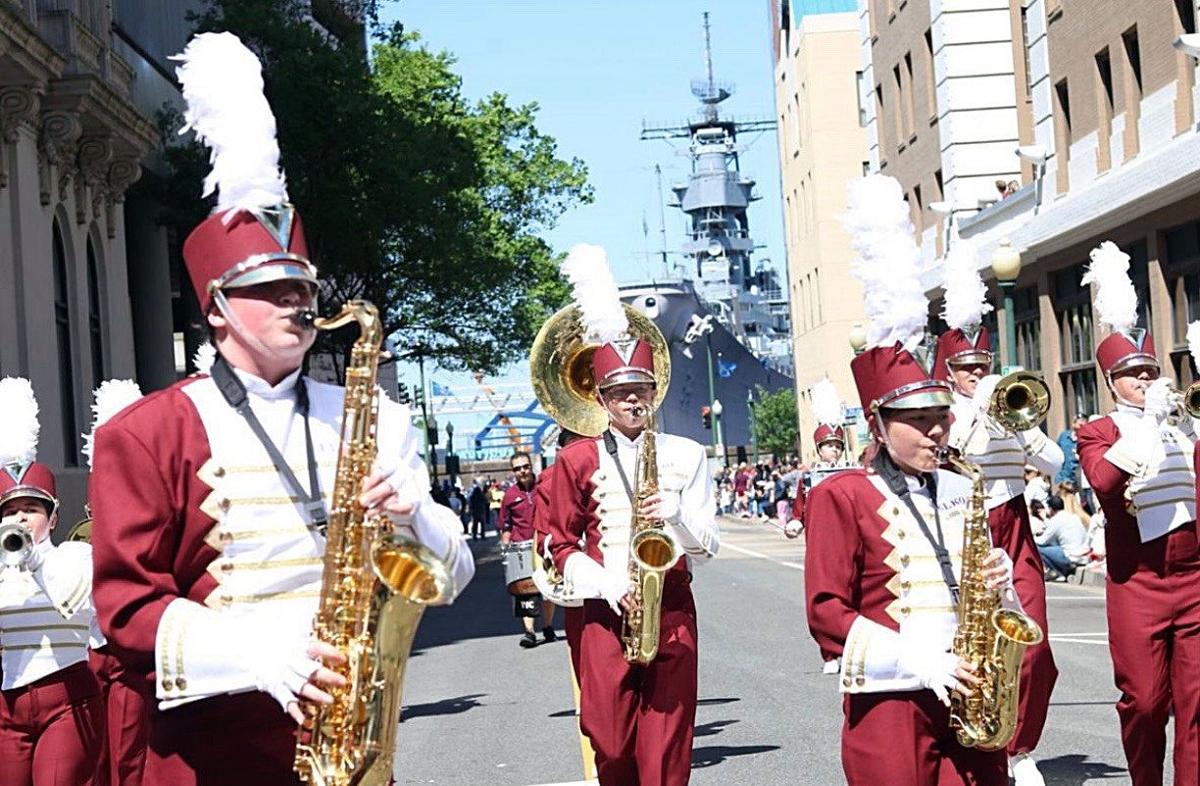 ELKO – The Pride of Nevada, Elko High School's Band of Indians, kicks off the school year and fair weekend with Dinner in the Park on Thursday.
The annual fundraising event is from 4-7 p.m. and includes a New York Steak dinner with all the trimmings along with a sneak preview of the marching band's show "Gold."
"It's kind of a play on our success last year," said band director Michael Broyles. "It's also embracing the community with the gold mines here."
In April, the band brought home the gold medal for their performance in the 66th Annual NATO Parade of Nations during their trip to the Virginia International Music Festival.
The color guard was also named best and the indoor drumline won a couple of competitions, Broyles added.
Proceeds will go toward the band's travel expenses to compete regionally and locally; however, the band will not be traveling to a large competition this school year, Broyles explained.
"This year is not a big trip year for us, but preparations are underway for the 2020-2021 school year."
The meal includes salad and dressing from the Star, and baked potato and a roll.
Tickets for the dinner are $20 and can be purchased from any band member or at the dinner in Elko City Park on Aug. 29.
You have free articles remaining.
New opportunities, new instruments
The school year also starts with more high school sports performances, new instruments and a growing program in sixth-grade, middle school and high school bands.
This fall, the pep band will begin performing at volleyball games, in addition to playing at basketball games.
"We want to be out there and support our teams as much as we can," Broyles said.
The band will also be breaking in brand new instruments due to $120,000 in funds from the Elko County School District, Broyles added, thanking Superintendent Todd Pehrson and the district.
"The school district found the funds right at the end of the school year and we're very lucky to receive that because it's very rare something like that happens," Broyles said. "We're not short on instruments like last year …. We also thank the community for providing all those instruments."
With 20 incoming freshmen joining the Band of Indians, the overall Elko band program – sixth through twelfth grades – is growing and could reach as many as 200 students this year, Broyles said.
He also encourages anyone in those grades to sign up to join the band, regardless of experience.
"There's no experience required to be in band," he said. "We take you where you're at and make you better. If you want to learn an instrument, you're in the right place."