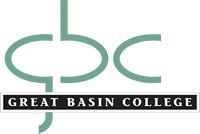 ELKO — Great Basin College is offering online driver's education for students under age 18 seeking their initial driver's license.
This course provides the information necessary to become a safe driver, including how to handle distractions and peer pressure, how to drive in poor weather conditions, and what to do in a vehicle breakdown.
According to the National Center for Injury Prevention and Control, motor vehicle crashes are the leading cause of death for U.S. teens.
You have free articles remaining.
Nevada Department of Motor Vehicles requires drivers under 18 to complete a driver education course before receiving their driver's license. Those who successfully complete the course are issued a certificate from Great Basin College that is accepted by the Nevada DMV as proof of obtaining 30 hours of driver's education.
The course is taught online, and students can work 24/7 at their own pace through the 10 modules. The fee is $75.
Students are encouraged to register soon by calling Continuing Education at 775-753-2202 or by enrolling online at www.campusce.net/gbcnv. Students may also stop by the office located at 1025 Chilton Circle for assistance.
Once students are enrolled, they will receive an email explaining how to log on to the driver's education online classroom.
More basic online driver's education courses will be offered during the spring semester. For more information on GBC driver's education classes, call Continuing Education at 775-753-2202.