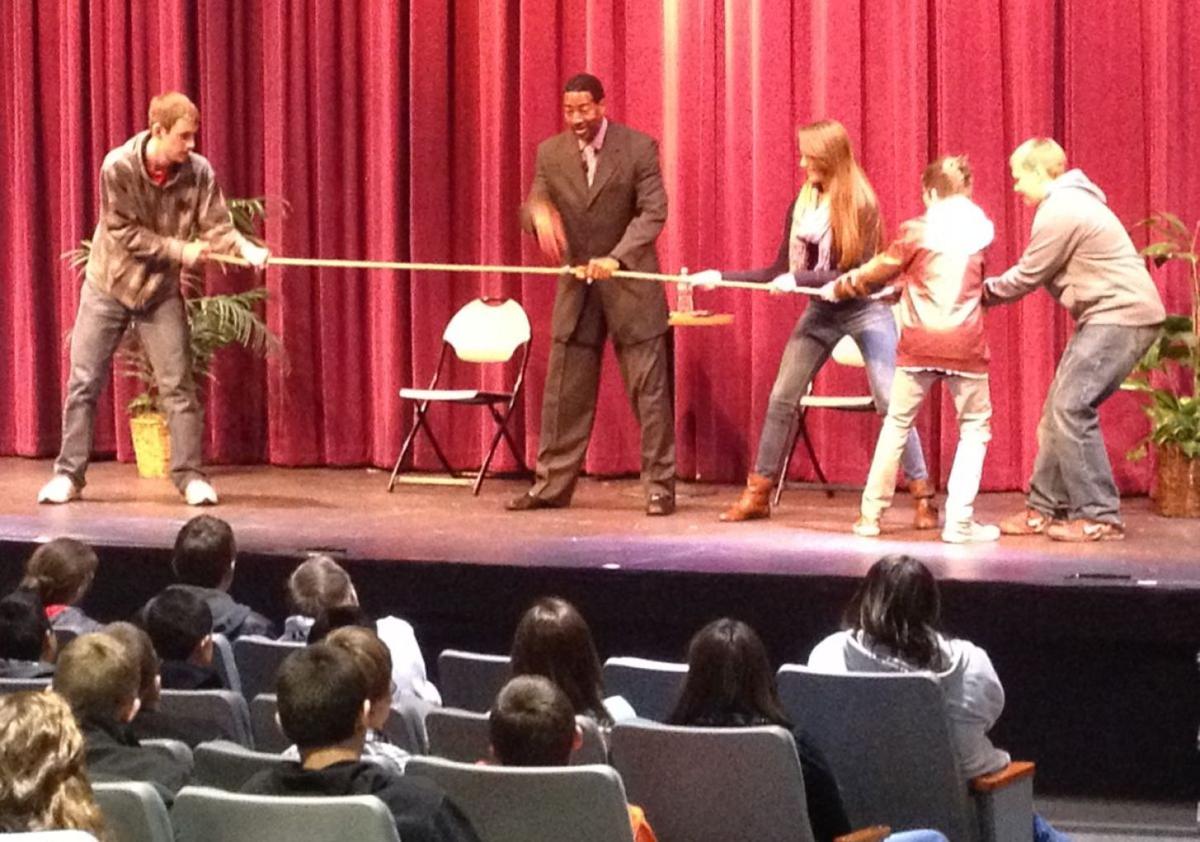 ELKO — Earlier this month, middle and high school students from Wells and Jackpot toured Great Basin College campus following an educational speech by mentor and motivational speaker Johnnie Williams III.
Students who participated in last week's event are part of GEAR UP Nevada. GEAR UP stands for Gaining Early Awareness and Readiness for Undergraduate Programs. GEAR UP is a federally funded grant that is designed to increase the number of low-income students who are prepared to enter and succeed in post-secondary education.
Students are identified as GEAR UP during their seventh-grade year and exposed to GEAR UP activities that continue through high school. There are approximately 5,500 students included in the Nevada State GEAR UP project.
During Williams' speech, he invited students onstage to participate in his presentation that highlighted the importance of choices and the relationships that students will be making in the next few years before graduating high school.
"You are the coach of your life, you must select the right teammates and create strategy to succeed or you will lose," said Williams.
Students then wrote letters to their future selves, envisioning where they would like to be in 10 years. After Williams' speech, students were given a tour of Great Basin College classrooms. Students were also given snacks provided by Smith's Food & Drug and a lunch provided by GBC.