Eating a bowl of warm soup is one of the best ways to beat a winter cold. Here are the best soups to eat when you feel sick.
Scientists temporarily attached a pig's kidney to a human body and watched it begin to work. What's it mean for life-saving transplants?
In a major breakthrough, surgeons have successfully transplanted a genetically-modified pig's kidney into a human without an immune system att…
The spread of COVID-19's Delta variant has been a significant step backward in the effort to fight off the coronavirus pandemic. The spread ha…
If you'll be turning 65 in the next decade, you should prepare yourself for that most challenging of benefits: Medicare. Here are five tips fo…
The Houston Methodist review published an article in the Journal of the American Heart Association and they recommend getting vaccinated again…
Fruit juices can be a great source of important minerals and vitamins. Here are five of the healthiest fruit juices.
Veintitrés estados y Washington, D.C., incluyen atención de afirmación de género en sus planes de Medicaid. Pero 10 estados excluyen por compl…
A new meta-analysis reveals psychedelics might be the secret weapon to improve heart health. Veuer's Tony Spitz has the details.
Body mass index has had a mixed reputation for estimating obesity and possible health risks. Are there alternatives to measuring body fat?
Learn how paint can boost the perceived value of a home, foods experts say will slow aging after 50, and more videos to improve your life.
If you want to try mindful eating, here's what else you should know about getting started and potential hurdles.
Ivermectin has been lifesaving for people with parasitic infections like river blindness and strongyloidiasis. But taking it for COVID-19 may …
If you've been hitting the gym extra hard lately but aren't seeing any results chances are your diet needs some work.
Technically a type of fungus, mushrooms are packed with all sorts of vitamins and minerals, and also add flavor and texture to many recipes
Can taking human growth hormone slow the aging process? The answer so far is no. HGH hasn't been shown to be an effective anti-aging product.
Your waistline may have more to say about your overall health than your body mass index or your weight. Source by: Stringr
Researchers have now warned people against mixing mineral and chemical sunscreens, as it may limit protection against the UVA rays.
For years, taking a low dose of aspirin daily has been recommended to prevent heart attack and stroke. but on Oct. 12, an independent panel of…
A new study conducted by OnePoll on behalf of AmeriLife found that senior citizens face many obstacles when dealing with healthcare. One of th…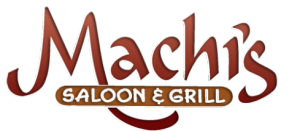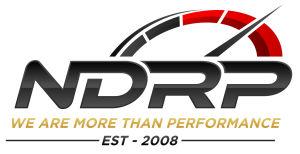 Neff's Diesel Repair & Performance

Compared to whites, African Americans have a 20% higher incidence of colorectal cancer.
Hypertrophic cardiomyopathy is a fairly common heart condition, affecting about 1 in 500 people.
Researchers from Edith Cowan University have now claimed that they've found whole-fat milk is just as good for kids as low-fat.
Food companies are under new pressure to use less salt after regulators spelled out guidelines aimed at reducing sodium levels in dozens of foods.
The chemical is in food storage containers, shampoo, makeup, perfume and children's toys. Here are tips to reduce your exposure.
Older adults without heart disease shouldn't take daily low-dose aspirin to prevent a first heart attack or stroke, an influential health pane…
COVID-19 can be particularly damaging for individuals who are obese or have preexisting heart conditions. For that reason, one important indic…