The summer that promised to let Americans resume a relatively normal life is turning into another summer of anxiety and face masks, as the del…
When you wake up and feel tired, it's good to get moving. You may not want to do a full on workout right away so instead, do a few yoga poses …
Taking regular afternoon naps may help keep your mind sharp, according to new research. Buzz60's Johana Restrepo has more.
According to Bustle, anxiety can take a physical toll on your body. Buzz60's Chandra Lanier has the story.
Whether you exercise indoors or outdoors, there's a number of health benefits, but do those increase if you choose to workout outside?
If the Summer Olympics inspire you to start working out, it's important to stay hydrated. And a valuable term to remember is "drink to thirst."
Here are six key things you can do to develop and maintain endurance, according to experts who have worked with coaches and athletes on physic…
How do you get to the Olympics? Practice, practice, practice … but also know what to concentrate on during the heat of competition.
When it comes to taking care of your complexion, it can be complicated figuring out what habits are helping or hurting your skin.
I'm about to help save you from muscle fatigue and post-workout pain. Buzz60's Chloe Hurst has the story!
The landmark federal health law required most commercial health plans to cover a comprehensive list of birth control methods approved by the F…
The skin is the body's largest organ and can be particularly sensitive to the sun. ?To soothe heated, red skin try an aqueous cream which cont…
Pulmonary rehabilitation has been shown to reduce symptoms of breathlessness, improve physical function and enhance overall quality of life.
Of the nutrients in plant foods, it seems like flavonoids might be special regarding brain health.
Patients with moderate to high complexity congenital heart disease often undergo multiple interventions.
A survey conducted by OnePoll on behalf of Vegan Strong found that the average person believes we'll all be meat-free by 2039. Buzz60's Johana…
Wine and cheese only get better with age, our skin on the other hand not so much. Buzz60's Maria Mercedes Galuppo has the story.
Sen. Ron Wyden (D-Ore.), who is helping to negotiate the health care spending framework for the Democrats' budget plan, said lawmakers may hav…
Personal use of hair dyes is very common. But do they increase cancer risk? There have been many studies, with conflicting results.
Check out these simple strategies to help you grow your savings, how to exercise safely when it's hot outside, and more videos to improve your life.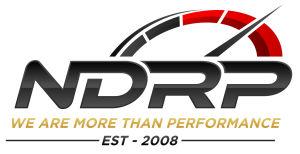 Neff's Diesel Repair & Performance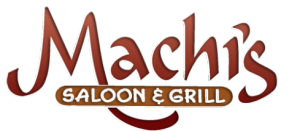 Today's teens, and even tweens, often know more about vaping than their parents. Here are some of the dangers associated with vaping.
Instead of reaching for that morning cup of joe, experts suggest you swap it out for something that will not only hydrate you, but also give y…
The products that have been recalled are Aveeno Protect + Refresh and four Neutrogena sunscreens
Democrats in Congress reached a tentative agreement to press ahead on a partisan bill that would dramatically expand health benefits for peopl…
Trying out these strategies could help you grow your savings. PennyGem's Natasha Abellard has the story.
Johnson & Johnson is recalling five of its sunscreen products after some samples were found to contain low levels of benzene. See what pro…