Newsletter editor Brianna Labuskes wades through hundreds of health care policy stories each week, so you don't have to.
Californians must have health insurance starting next year or face a hefty tax penalty. But, as with the now-defunct federal tax penalty for b…
There's something new in this year's Covered California open-enrollment period: Consumers are learning whether they will qualify for new state…
Justices from the right and left ask whether Congress needs to keep its promises.
Add the diabetes drug metformin to the list of medications possibly contaminated with a carcinogen that has led to recalls of other medications.
A WalletHub study has determined where Americans can get the best and worst health care. 
The case revolves around a health law provision designed to help insurers recover some losses because they had an unusually high number of sic…
Here's a look at 10 widely available brands of plain, milk chocolate hot cocoa powder — sans marshmallows.
"Who doesn't like a cookie?" said Amy Carter. "If you've never baked anything else, cookies are a good way to start. They're such a good entry…
Dec. 10 is National Lager Day, so here's a ranking of 15 light lagers.
Nothing says "celebration" like a ridiculously expensive piece of meat. Well, that's not really true, but this is the time of year for splurgi…
Up to 20% of people may have a food addiction or exhibit addictive-like eating behavior.
LONDON (AP) — Mulled wine, warm spiced cider and hot toddies have long been British staples during winter.
Still in need of gift ideas? Don't fret — this gift guide will have just about anyone on your list covered. Whether you're attending a white e…
A manufacturing engineer describes the concept for a technology that could lead to more efficient production — and perhaps a tool to revive US…
If you're flying home for the holidays, carrying back gifts is enough of a hassle. Skip the baggage check or the expensive of buying new toile…
Melania Trump unveiled her White House Christmas decor earlier this month, but first ladies have been making things festive for the holiday fo…
Whether you're a hot sleeper who finds yourself kicking off the sheets and blankets every night or a cold sleeper who piles on duvets and stil…
After a lifetime of waiting, Andy has scored his first pickup truck— and, big surprise, it needs some work.
There's plenty of rusty body work to fix up. In theory, that's a cosmetic problem, so who cares? In reality, the stuff isn't just bad looking.…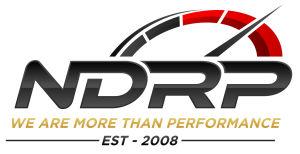 Neff's Diesel Repair & Performance