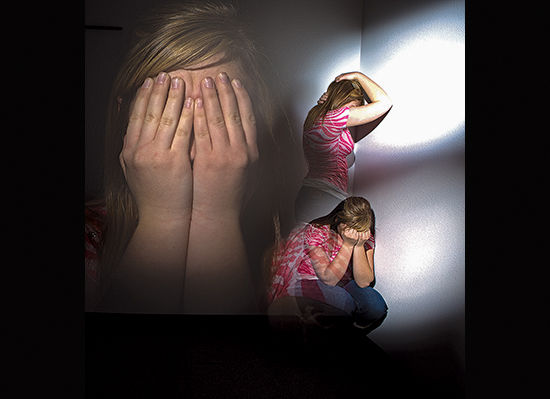 ELKO — If you do a web search for "mental health or therapist in Elko, Nevada," it turns back about 10 results. You can find a few more in the phone book. But start calling the numbers and you'll get a different story.
Of the numbers published for counselors and therapists, more than half have either retired or moved out of town. In fact, there are only 12 mental health care providers in Elko County, serving a population of 50,000 people.
There are no psychiatrists.
"We don't have enough providers here," said Northeastern Nevada Regional Hospital Behavioral Health Unit therapist Tracy Simpson. "Some people who need outpatient mental health care are waiting a month to see a provider and by that time they're in full crisis. It's not OK."
The gap between the need for mental health treatment and the availability of services is slowly widening in Elko County.
Since the deinstitutionalization of mental health care in the United States in the 1980s, both private and public providers have been struggling to address the needs of rural patients in places like Elko.
Nevada cut 28 percent of its total general fund mental health budget from 2009 to 2012, according to a National Alliance on Mental Illness study. More cuts loom on the horizon this fiscal year as the state looks to stay financially afloat, and especially if sequestration takes affect.
Sequestration alone could mean a $690,000 cut to block grants that fund the state's mental health care, according to numbers released Thursday by the state.
Nevada is among the five states that cut the most from mental health budgets in the last three years, according to the NAMI study, and many of Nevada's mentally ill already seek help in emergency rooms when no other care is available.
"We are always full and we always have a wait," said Christian Anderson, director of Elko Mental Health, the state health provider in town. "We get referrals from all over the place: court ordered, referred from other agencies or juveniles who can't get care elsewhere. But it's a challenge to keep up."
Anderson says Elko Mental Health manages about 175 to 200 patients at any given time with disorders ranging from early depression to severe schizophrenia. Patients are all ages, all economic backgrounds, and some are desperately in need of care in a place where it can take weeks to see a therapist.
"We can't educate our own mental health professionals here in Elko because we don't have a graduate program, so we have to attract them here and that can be difficult," Anderson said. "It's hard work doing this job and the pace is very fast. We have to see a lot of people and our case loads are very full all of the time. Historically there is a big turnover in practitioners."
The state cut two of the clinic's staff positions last legislative session, and Anderson is unsure what the financial picture will look like after the current session.
"We'll wait and see," he said.
Elko therapist Frank Hall also sees an issue with convincing mental health professionals to work as public advocates.
"I remember meeting with a guy (who was going through medical school) for a meal and I asked him what he was going to specialize in," Hall said. "He said he was going to specialize in the diseases of the rich. What do you say to that?"
Hall has a three- to four-week waiting list for people who aren't in immediate crisis. He's not alone.
Of the dozen providers in town, the average waiting time for an appointment for someone not in crisis is about two to three weeks. Some private practitioners can see a new patient in two to three days but don't take anything except private insurance or cash.
The NNRH Behavioral Unit can accept patients immediately, but they have to be suicidal or homicidal to qualify for the inpatient week-long stay.
People can seek help for mental health disorders from a variety of professionals, including an LCSW (licensed clinical social worker), an LPC (licensed professional counselor) or an MST (marriage and family therapist). The most common mental disorders in Elko are issues with substance abuse, marriage problems and trauma, said local therapist Wayne Hansen.
"The mines are hard on marriages and we have a bevy of issues with being a 24-hour town," Hansen said.
Hall started working here in 1987 — in both private practice and as the director of Elko Mental Health — and says he's seen a distinct dip in quality and access to care.
"When I was director of the clinic we had a federal epidemiologist come to town who wanted to interview me and he said, 'Mr. Hall are you meeting the mental health needs in Elko County?'" Hall said. "I told him I rather doubted it. And it's gotten worse since then."
The epidemiologist and Hall concluded that perhaps a "Winnebago model" would work better: keep the clinic mobile and travel around the 18,000-square-mile county to bring services to people in their communities.
Transportation can be a key factor in access for patients with mental illness or disorders. Many don't have driver's licenses or cars, and getting from Jackpot or Deeth to a clinic in Elko can be an ordeal in the middle of the winter if you're relying on a friend.
Oftentimes, people with severe mental illness lack a support system to even get a ride in the first place, local therapist Jeff Osmonson said.
Add to that the stress of getting to town to access your medication at a pharmacy, and the epidemic is complicated, he said.
"How are you supposed to do court-ordered counseling twice per week if you live in Wells and there's no way to get there?" Osmonson said. "It can be a hurdle for treatment."
Simpson treated a patient a few months back who lost four immediate family members to suicide. Simpson referred her to Survivors of Suicide for group sessions, but she had no way of getting there.
"We have basic infrastructure problems that make things difficult," Simpson said. "We have barriers to full treatment."
Patients who need intervention to monitor or adjust medication face an even greater geographical hurdle. The closest psychiatrist is more than 200 miles away in Salt Lake City.
While 16-20 percent of the U.S. population live in rural areas, only 9 percent of physicians practice there, according to the National Rural Health Association.
NAMI estimated in a recent study that an adequate staffing level would be one psychiatrist per 5,000 people in a population. Elko has none.
NNRH hired psychiatrist Michael James for their clinic last year, but he died suddenly only a few months later. They have not replaced him, although they are looking to hire, Simpson said.
One of the hurdles to getting positions funded in the area is that people with mental illness are terrible advocates for themselves, Hall says.
"People who need mental health services don't have a voice and they're terrible mobilizers of public service dollars," Hall said. "Every year they're looking for something to cut and mental health is right up there because the mentally ill aren't good advocates for themselves."
Hansen sees an opportunity for mental health care practitioners to band together to work toward common goals in town.
Hansen, who has been practicing in Elko for 22 years by way of Boston and Los Angeles, saw a more developed community of practitioners in those cities who advocated for changes.
"One of the things I'd advocate for would be more group therapy," Hansen said. "There are only a few groups here, and we have to develop that resource. People who are bipolar or victims of incest, they need a support group to continue treatment."
Simpson and her colleague Jana Tompkins agree.
"Groups are part of the continued success of treatment for mental illness, for a whole-body treatment," Simpson said.
"And how can we expect them to succeed without continued support?" Tompkins responded.
Simpson and Tompkins will often discharge patients and refer them to a therapist in town for individual care, where they either click or risk dropping off their treatment plan.
"If they don't mesh well with their therapist they'll call back and ask for a different referral, but we have to tell them that there are none," Simpson said. "There just aren't enough people practicing outpatient therapy."
Cuts to state and federal mental health care budgets also place a great burden on providers to treat patients at a lower reimbursement rate or to limit their visits.
"Sometimes when you calculate in the time it takes to do the paperwork and all of it, it's not even worth seeking insurance reimbursement," Osmonson said. "I got a check for $15 for a one-hour session the other day."
While Medicaid coverage provides for some mental health care for at-risk adults and children, many entities don't accept it. Offices that do accept it, such as Elko Mental Health, have long waiting lists.
Osmonson said he had one patient wait for six months to access care at the clinic, although he did note that their wait times have improved in the last few years.
In an effort to combat limited access to psychiatry, many providers are using telemedicine — a video feed that connects practitioner with patient. This allows doctors to prescribe and manage medications from other parts of the state or country.
The telemedicine approach has been successful with young, digitally native patients in other locales, Tompkins said.
"There is a huge lack of mental health resources for kids in Elko," Tompkins said. "So why not utilize those resources for an age group that's comfortable with it?"
While the World Health Organization estimates that about 10 percent of the population will seek help for some type of mental or behavioral disorder in their lives, NAMI estimates that a much larger percentage of the American population will struggle with mental disorders without seeking any help.
Every therapist in Elko agreed that stigmas about mental health prevent many needy patients from navigating the gauntlet of care options in town.
"People don't want to be seen going to a mental health facility here," Anderson said. "While we've considered doing public outreach, it's hard to justify because we're already so busy. I don't know if we could handle the workload if we went around drumming up business."
Osmonson works with patients to get over the stigma, emphasizing that mental illness does not equate to weakness.
"Out here in the West you're supposed to just 'cowboy up,' but that's not always going to work," he said. "There are some options for people, but they have to want help."