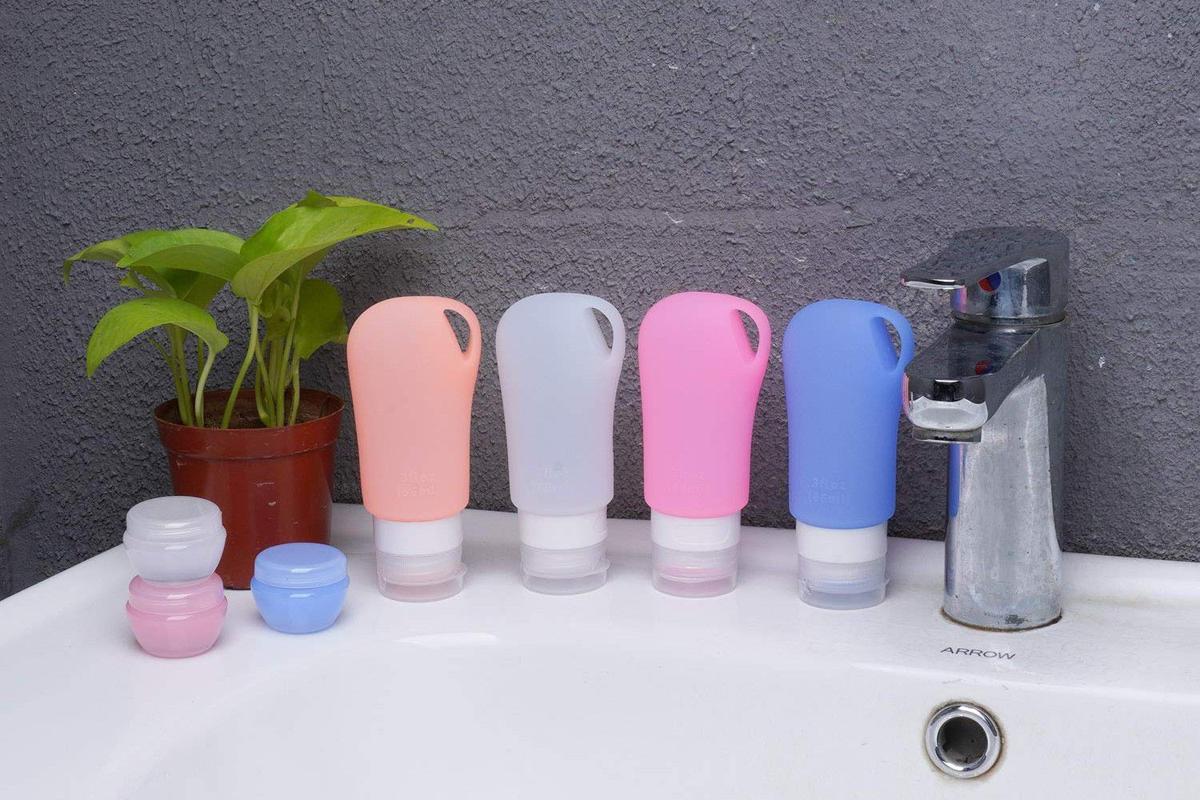 If you're flying home for the holidays, carrying back gifts is enough of a hassle. Skip the baggage check or the expensive of buying new toiletries for the length of your visit with these silicone travel bottles. The set is TSA approved and makes a great gift for frequent flyers.
Light, Compact, and Leak-proof
When you're flying the last thing you want to deal with is a messy leaky bottle of shampoo that bursts in your suitcase. These TSA approved silicone travel bottles are lightweight, compact, and durable. The 4 silicone bottles can hold up to 3 ounces of shampoo, lotion, conditioner, or soap without leaking, and the 3 included cream containers are perfect for makeup. The kit also includes 2 toothbrush covers for completely mess free travel.
Easy Refills, Easy Cleaning
This silicone travel bottle set is designed to be refilled and cleaned easily. The wide-mouth bottles allow you to pour in your favorite toiletries without spilling, and the 100% BPA free silicone bottles are easy to wash and dry between uses.
Why Customers Love It
Amazon customers are raving about these TSA approved travel bottles, giving the set an average of 4.5 out of 5 stars. Customers loved how easy it was to identify which products where in which bottles with the pre-printed labels and colorful silicone. Reviewers also mentioned how much they preferred the silicone bottles to plastic when it came to squeezing out products and reducing wasted product. Most importantly, they passed the airport security test and customers were able to keep their favorite toiletries in their carry on bags.
Sprout new ideas
With our home & garden newsletter!