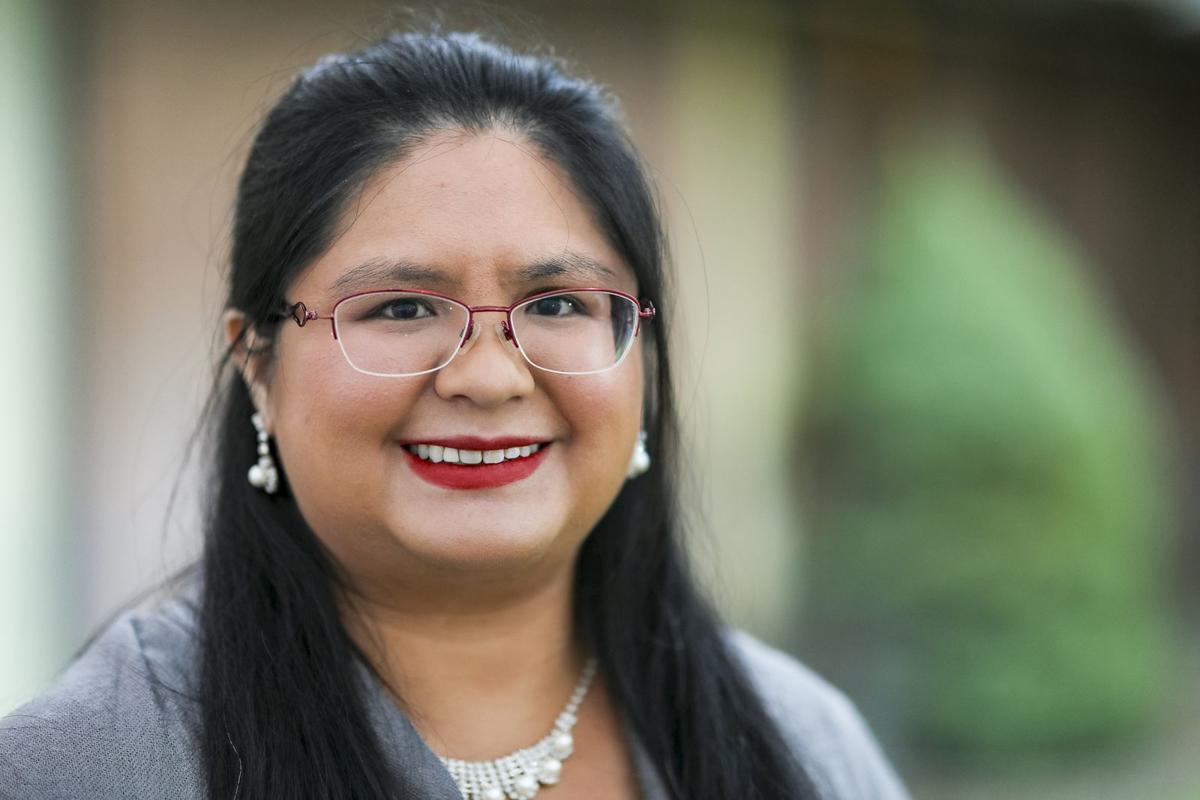 RENO — The University of Nevada, Reno School of Medicine has named Dr. Jacqueline Huynh as a family medicine clinical faculty member at UNR Med's new Elko Family Medicine Residency Program.
Huynh will oversee patient care and teaching residents and medical students at the UNR Med Elko clinic located within a newly renovated section of the Elko Family Medical and Dental Center at 762 14th St.
The Elko Family Medicine Residency Program aims to increase the primary care physician workforce in Elko and the surrounding areas, through the training of resident physicians under the supervision of experienced UNR Med faculty physicians.
The program currently includes four residents and will expand to six residents in July 2019 with residents completing their first year in Reno and the last two years of their residency in Elko. It is anticipated that four residents will serve the needs of approximately 4,000 Elko patients. The average resident will see approximately 35 patients per week in the clinic.
Nevada Health Centers manages the daily clinic operations.
You have free articles remaining.
"We're thrilled to have Dr. Huynh on board to lead clinical practices, serve the health needs of rural Nevadans and educate our future health care providers," said Dr. Daniel Spogen, chair of UNR Med's Department of Family and Community Medicine. "I anticipate her contributions in this new role will fully support our Elko faculty, residents and students."
Huynh completed her residency at the University of Arizona Family Medicine Residency Program in Tucson, Arizona. She graduated with her doctor of medicine from the University of Arizona College of Medicine, also in Tucson and earned a bachelor of science degree in biochemistry with concentration in medicinal chemistry from Arizona State University in Tempe, Arizona.
Huynh has presented nationally on improving adolescent immunizations through provider and patient education, funded by a grant through the American Academy of Family Physicians (AAFP). She has a special interest in maternal and infant care with additional training in breastfeeding medicine, including newborn assessments for and management of ankyloglossia, also known as tongue-tie, a congenital condition present at birth that restricts the tongue's range of motion.
Clinically, the Elko Family Medicine Residency Program offers rural residents with medical services ranging from acute, chronic and preventive medical care. In addition to diagnosing and treating illness, UNR Med resident physicians also provide preventive care, including routine checkups, health risk assessments, immunizations and screening tests.
Academically, the Elko Family Medicine Resident Program offers a fully accredited residency program. Residency and fellowship programs help address physician shortages in the state. Health workforce studies show a 77 percent likelihood that a medical student who completes medical school and residency training in Nevada will remain in the area to practice.
For information, or to make an appointment at the Elko Family Medicine Residency Program, call 775-738-5850 or 800-787-2568. The program is located at the Elko Family Medical and Dental Center at 762 14th St. Elko, Nevada. Hours are from 7 a.m. to 5 p.m., Monday through Friday.
The University of Nevada, Reno School of Medicine is a community-based, research-intensive medical school with a statewide vision that has served Nevada for 50 years. The state's first public medical school, UNR Med fosters a healthy Nevada through excellence in medical education, medical care, research and community engagement, within a culture of respect, compassion and inclusion. Through targeted growth and investment in research, clinical services, education and outreach, UNR Med is improving the future of health care. For more information, visit med.unr.edu/50.