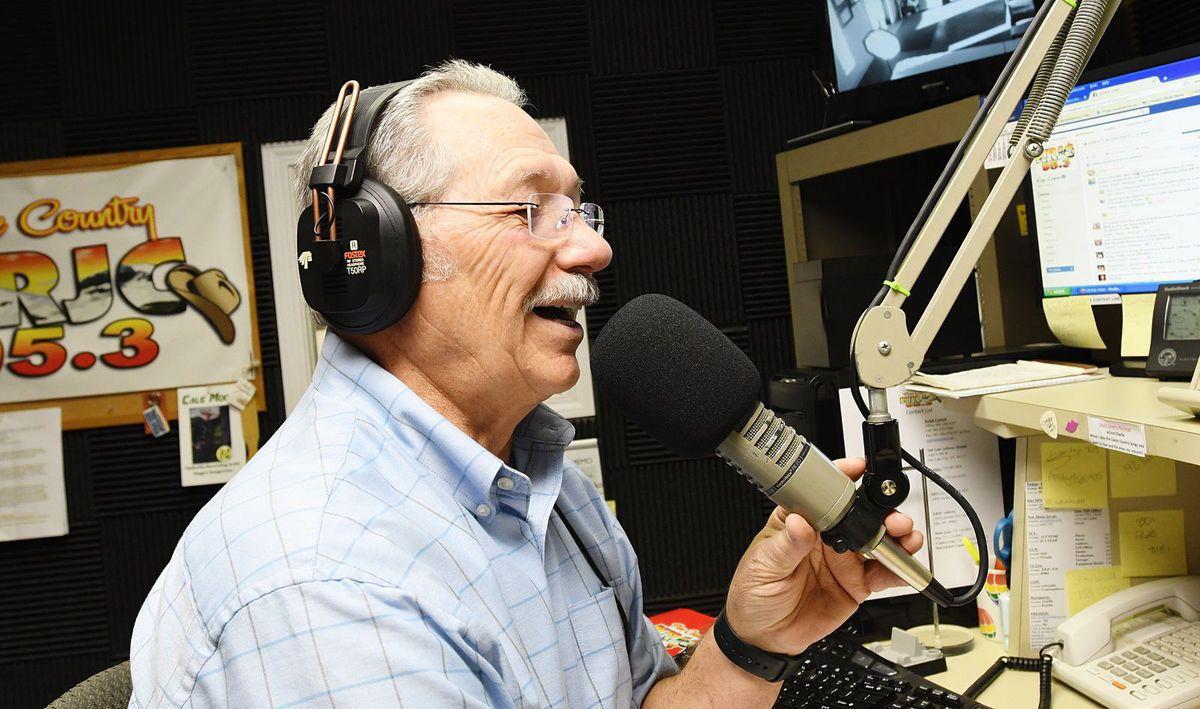 ELKO – Keeping Elko's country listening public up-to-date on weather and news, Charlie Myers is still having "a blast" with his morning radio show on KRJC.
Winner of the 2018 Reader's Choice for best radio DJ, "Just Charlie" said he still takes pleasure in his job as he nears his second year on the air, but the important thing is to let everyone else in on it.
"[It's about] having fun and letting your audience know you enjoy what you're doing," Myers said.
Since starting in December 2016, Myers steadily has built his Classic Country Mornings radio show following, engaging his audience on the air and through social media and fulfilling song requests, dedications, and special shout-outs.
In addition to playing the No. 1 requested song – Alan Jackson's "Remember When" – Myers said he weaves local news and weather into his daily programs to keep the program fresh.
"Adding small bits of community info and levity is always good," he said. "I really enjoy interviewing the Nevada Outdoorsmen in Wheelchairs … and my monthly interviews with Julie Gabrielson from Nevada Department of Wildlife and Billie Crapo from the Elko Area Chamber of Commerce."
You have free articles remaining.
Prior to becoming a broadcaster, Myers served in public office on the Elko City Council and Elko County Commissioners, in addition to owning his own business. In retirement, he's even busier, he said.
"At present, I'm coaching a great group of 10- and 11-year-old boys in the Elko Junior Football League," Myers said. "And I just started as a member of the City's OHV Steering Committee."
A former U.S. Army command sergeant major, Myers is on the Veterans Day parade committee and "absolutely loves" working on the Independence Day program that is coordinated with the fireworks show.
"[We] try to give our viewers a great program," he said.
Along with Myers, KRJC also received gold in this year's Reader's Choice. The radio station officially became part of Elko Broadcasting Co. on Sept. 1, and Myers credited Paul Gardner and his staff for making the transition smooth.
"The EBC crew has been wonderful throughout this transition and have accommodated our DJs and staff in every way possible," Myers said. "We are very happy to be a part of Elko Broadcasting."
Myers said he and the station are proud to provide entertainment, news and public service announcements to the community each day, and thanked his audience for the recognition.
"Thanks to all my loyal listeners," he said. "They are the best!"