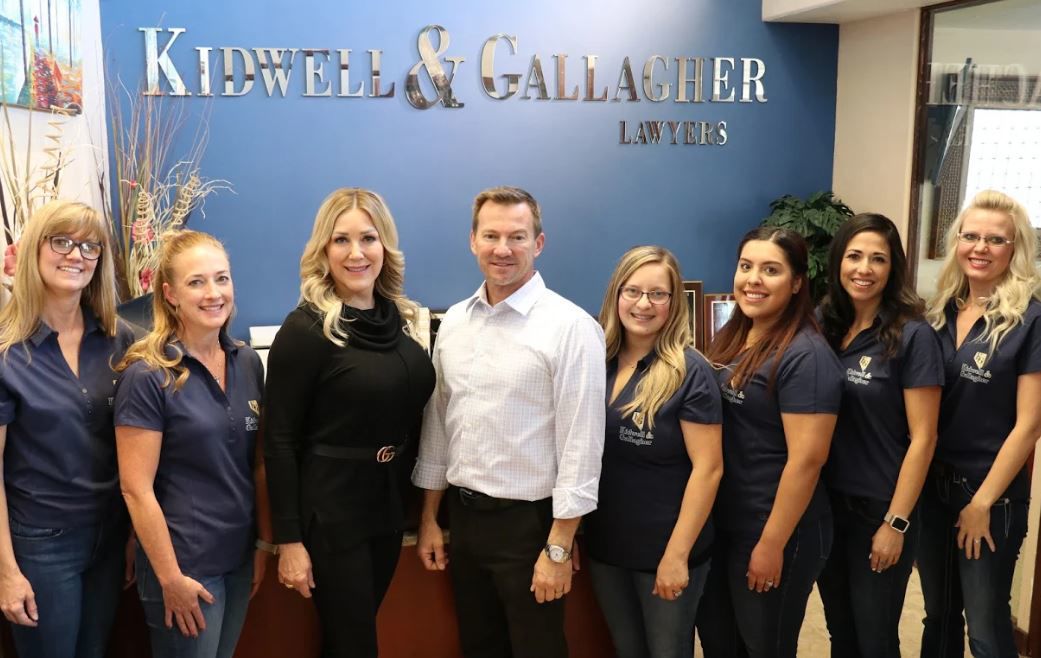 This year's gold award for Customer Service – Finance and Professionals goes to the same office that earned Gold for best Law Office: Kidwell & Gallagher.
While customer service may not be the first thing that comes to mind when picturing a law firm, Craig Kidwell and Barbara Gallagher believe it to be their duty.
"Everyone that we talk to, everyone we represent, is injured," Kidwell said. "They're hurt. They're scared. They're confused. They're losing money. Usually they can't work …. The only person that has to answer the phone is us. And so we strive, when we meet every week with our staff, to be compassionate, to remind them of that."
This award-winning legal duo travels extensively to serve their clients. While either of them could have chosen to hang their shingle in Reno or Las Vegas, each decided to return to their hometown, serving the community they love.
You have free articles remaining.
Kidwell began his practice in Elko directly after law school. He started doing "a little bit of everything law." Within a couple of years, he took his first Worker's Compensation case.
"Barbara does personal injury and some criminal defense," he said. "But mainly personal injury, so that's the off-the-job stuff, and all I do is on the job."
Kidwell is ranked among the nation's top 100 Worker's Compensation attorneys.
Gallagher earned her undergrad degree at the University of Nevada, Reno and then attended law school at Santa Clarita University in California. She began her practice in California before returning home.
"When I was practicing in California," she said, "I represented a lot of large corporations … but it's a lot more meaningful to me to represent an individual who needs help."
"We enjoy what we do," she continued. "We enjoy supporting the community."