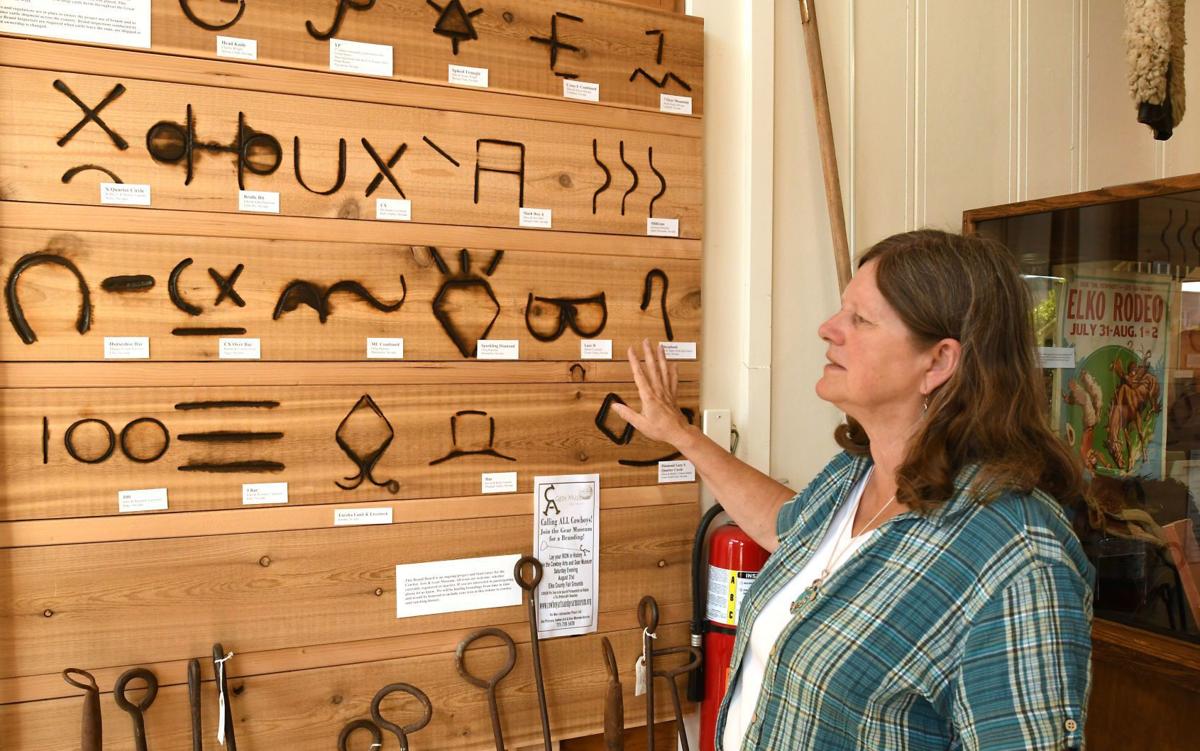 ELKO – The Elko County Fair is right around the corner. This is a great time to enjoy the races, watch the stock horse competition, munch on Indian tacos and funnel cakes, and "take a gander" at local livestock and a productive year of home arts creativity.
The fair is a celebration of community and, during all the fun and festivities, it is also a good time to give back. The Cowboy Arts and Gear Museum is hosting its second branding fundraiser. It's a chance to grab your irons and pitch in to help record ranching history.
"The whole mission of the Cowboy Arts and Gear Museum is to preserve our heritage, and part of that is branding," said Jan Petersen, executive director of the museum. "I have been doing some research on branding. The first brand laws were passed through the state of Nevada in 1873. Initially, ranchers registered their brand on a piece of leather."
But, by 1923, county officials in Nevada realized there were a lot of duplicates, according to Petersen.
"They passed a law and you had to reregister your brand through a central office in Carson City," she said. "It took them two years to straighten that all out. You just mailed it in on a piece of paper."
Petersen said the brand books that resulted are ranching legacies.
You have free articles remaining.
"It was a way of preserving your family's history and marking your brand," Petersen said.
Last year she came up with a branding fundraiser to both record the history of branding and help "keep the lights on" at the museum.
"We did our family brand," Petersen said.
The event takes place this year during the branding semi-finals at the stock horse competition. People can bring their family brand from anywhere — registered or unregistered — and place a sizzling, hot mark on a set of wood planks. The brands will then be displayed at the museum with a binder of ranch histories. Participants provide the historical information.
"If people are unable to be at the branding on Saturday night they can bring the brand here [Cowboy Arts and Gear Museum.] "We will brand for them."
The fundraiser costs $300.