ELKO – At the end of every school day, fourth-graders at Southside Elementary line up to give their teacher, Audrey Karr, a unique handshake. It might be a dab, or a high five or a fist bump.
"Each student in my class came up with their own way to say goodbye," said Karr, who has to memorize the handshakes and copy them the right way.
"The idea came from a YouTube video I saw in a professional development class," she recalled. Initially meant for students arriving to class, Karr said she decided it would be worth trying "to end our day on a high note."
"They have added their own spin to it to signify their personality," she continued. "The class loves it and I love how excited they are to line up and say goodbye."
It's a busy life for Karr. In addition to being a fourth-grade teacher, the rest of her free time is spent with her family and running two small eateries, a bowling alley and a restaurant, in addition to contributing to community clubs and youth sports.
"This has been quite a challenge, trying to balance teaching and helping with the businesses, but overall, very rewarding," she said.
Karr's love of teaching is deep and goes back to childhood when she was a student in Roger Hansford's class at Mountain View Elementary. She was inspired by Hansford's "high energy level, passion for the profession … and belief that all students can learn." Karr said she wanted her own classroom to watch her students experience the joy of learning.
Since her student teaching days, Karr's education home has been at Southside Elementary, where she substituted and then taught fifth and sixth grade. Fourteen years ago, she began teaching fourth grade and her passion for education deepened.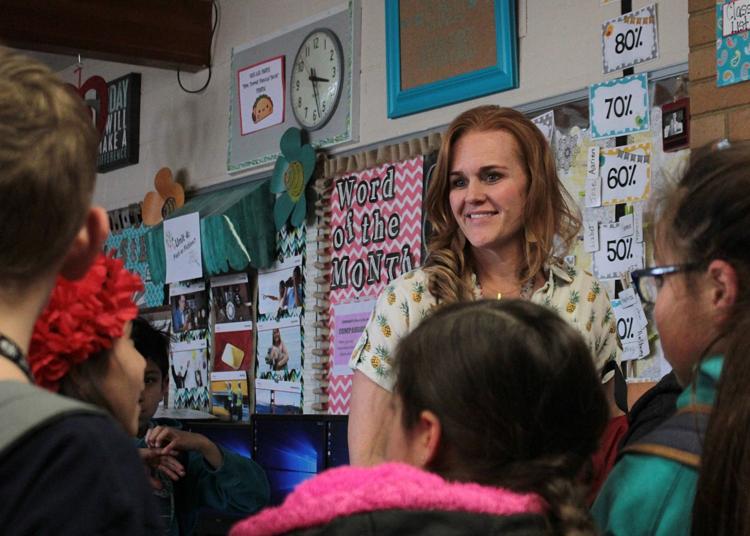 "This is the age where I found my love for teaching," Karr explained. "[Fourth-graders] are old enough to work independently – in groups or as a whole class – but they are still young enough to have that spark when they learn something new and just can't wait to share it with you."
In February, Karr joined three other teachers in the Elko County School District to partner with The New Teacher Project that filmed four classrooms — kindergarten through fourth grade in Carlin, Elko and Wells elementary schools — each of which were teaching out of the Wonders curriculum.
You have free articles remaining.
The Elko County School District has partnered with the project since 2017. It assists the district in calibrating kindergarten through third-grade instruction, which is the Read by Grade 3 program, said Melissa Gregory, district literacy strategist for the Elko County School District.
TNTP, in conjunction with the Student Achievement Partners, came up with the idea of filming Wonders lessons in the classroom and a professional videographer team arrived in Elko County videotape the classrooms in late January. The school district will receive a copy of the lessons and they will be open-sourced.
Karr said the experience was "an eye opener" for her and her students.
"[We saw] what it's like to have cameras and microphones in your personal space," Karr said. "It was just like when [they are] producing movies and TV shows."
Although the classroom was a bit crowded with three cameramen, Karr said she looked upon the filming as "humbling experience to be nominated and a phenomenal opportunity for our small community to be recognized for quality teaching and learning…"
"The overall purpose of these videos is to help train teachers through professional development," Karr said.
One of the outcomes is to "implement this new knowledge into practice to improve academic outcomes" for all students within the school district, Gregory added. Another is for the lessons to focus on reading comprehension and foundational skills.
It would seem that with all of Karr's energies poured into education, there may not be time for anything else. However, outside of the classroom Karr and her husband, Elko County Commissioner Jon Karr, own and operate Telescope Lane Bowling Center, Blind Onion Pizzaria and Cold Stone Creamery. Across the street, they opened Dreez in 2017.
"We have been fortunate to know so many people in our community who have supported us every step of the way, along with our family, which has helped our adventures run smoothly," Karr said.
Both Elko natives, Karr said she Jon believe in setting an example for their son to support the community and make giving back a priority.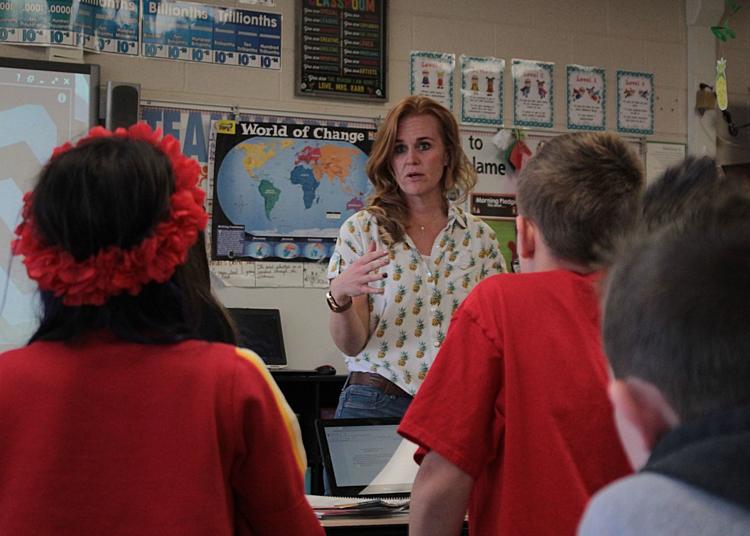 But teaching is never far from Karr's mind. As new teaching methods and other changes are implemented each year, the challenge to stay on top of everything keeps her looking forward to each school year.
"How you teach fluctuates from year to year and depends on your group of students, so change is inevitable," Karr said, "but that's what makes teaching so gratifying and refreshing each year."