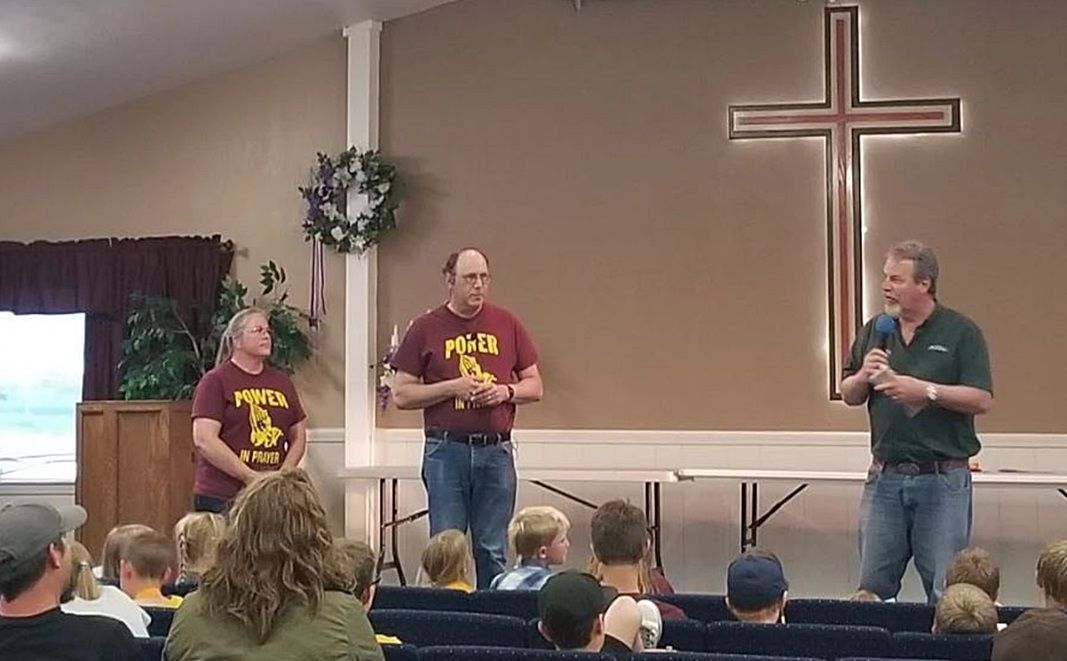 ELKO — Three years ago the Rubies were alive with activity as hundreds of volunteers searched for a lost young man named Jacob Beetler. The ensuing search forever changed many in the community as they came together hoping to bring him home.
On August 16, 2016, Jacob was returned home; his body recovered. An important chapter in a family's life story had ended, but the story itself goes on.
It was on July 27 that Jacob left home for the last time.
"I wasn't concerned," said Rhonda Beetler, Jacob's mom, "until that afternoon, when I tried calling and I couldn't get a hold of him."
She and her husband, Joe, decided to go look for him.
"We found his car at the top of Lamoille Canyon. The next morning Joe and I went hiking up Lamoille trail, got all the way to Liberty Summit at the top there.
"There were people all over the place. It was nice, and people were hiking. So we kinda let people know what was going on."
On the 29th, they asked for help from family and friends. Rhonda never dreamed what would happen over the next few weeks; how much love and care would be poured out on her family by the community.
"Finally, they set up base camp at my house," she said. "And I'm here to tell you that I've never had so many people just walking into my house. It was a time for me to be hospitable, to just let people in." She even began to forego courtesy, telling people to stop knocking and just walk in.
Three weeks after the search began, Rhonda got the call that brought closure.
"I was there by myself for the first time in almost three weeks," she said. "It was kind of odd. It was very, very odd. I didn't know what to do with myself and the phone rang … and this guy had said, 'I think I found your son's stuff, did your son have a New Testament?'
"And I said 'Yes, he does. Did he have a pair of binoculars with a green paracord?'
"And he said, 'Yeah, I found that.'
Authorities said Jacob may have succumbed to hypothermia.
Once Jacob's body was recovered, a memorial service was held. The family invited the entire community to an appreciation dinner in gratitude for all of the help.
Rhonda's life slowly returned to a normal pace as she learned to "visit often, but not live" in the tragedy.
Andrew Beetler, Jacob's younger brother, isn't surprised at his mom's ability to cope.
"One of the biggest things is my brother had accepted Jesus Christ as his personal savior. Because of the fact that he had a hope. And my mom, who is also a believer ... has that hope as well that she will see him again and because of that hope she doesn't have to worry. She doesn't have to be in a mournful state every day because she's going to see him again."
"During the three-week search," Rhonda said, "we had to kinda keep it together for the sake of — yeah there's a focus, there's all kinds of people coming to help – I don't understand where all these people came from, but they were there for a reason.
"You know, when you have something like that you kinda have to be astute. You can react, with like 'Oh, man this is tough.' And it was. Or you can say … 'God is doing something here.'
You have free articles remaining.
"And I can see that through every day. And I still see that."
As she moved on, Rhonda returned to some things that were familiar. Homeschooling her youngest daughter, Esther, helping her earn her associate's degree and her high school diploma through the dual credit program at GBC. Rhonda also continued to volunteer with her church's AWANA program, teaching third and fourth graders.
"God showed me that he works everything out for our good. The good, bad and the ugly, he will use to show us that he loves us. He is merciful. He is gracious."
Not everything in the last three years has been easy for her.
"Since 2016, life didn't stop being unpleasant," she said. "My one son (Andrew) falling through 12 feet to the floor breaking his back … and then my mother-in-law got Parkinson's."
"Remembering back to that," Andrew commented on his accident from which he fully recovered, "I think that was kind of a reminder that we can – Life is short, you don't know when you're going to die…. I remember thinking after that what is my purpose in life, what does God want me to do?"
His answer to that question didn't come quickly. It was a process over two years.
"I am gathering tools for future ministry and focusing more on the youth and the teens," he said about choosing his studies in "Bible Christian Ministries with an emphasis on missions."
When his sister, Esther, decided to follow him to International Baptist College and Seminary in Arizona, all of the Beetler children had flown from the nest.
"But I don't know what empty nest feels like yet," Rhonda said.
Much of last year, Rhonda split her time between her home in Pleasant Valley and a new home in Battle Mountain in order to care for Joe's aging parents, Bob and Dorothy Beetler.
Both were having health issues that were difficult to help with from such a long distance, and so Rhonda and Joe decided to purchase a home there to make things easier. But the home was a fixer-upper.
When she wasn't helping Bob or Dorothy, she was remodeling her new home.
A new and chaotic schedule developed. Her weekends were spent helping with AWANAs, catching up on housework and attending church. Then she would spend the rest of her week in Battle Mountain remodeling and helping her aging in-laws.
"When you are taking care of elderly parents, you learn a whole new sphere of inhale and exhale," she said of the experience.
Once Bob and Dorothy needed 24-hour care, they moved to Elko's assisted living.
"My grandma," Andrew said, "she started out with her health declining with her Parkinson's. And then once they took them to assisted living, my grandma is all of a sudden doing better, and now, my grandpa's health is declining even more rapidly."
After moving Bob and Dorothy closer, Rhonda's life became more settled. She no longer had to run back and forth. She could stay at her home throughout the week, only going to Battle Mountain to finish up a bit of remodeling.
This next year she hopes to stick around helping care for her parents and staying involved with her church.
"My takeaway from all of this … and I haven't mastered any of this … I'm a work in progress. Number one, submit to the circumstances God has you going through at the time. Don't fight it. It doesn't do a nickel's worth of good. Because God tailor-makes what you are going to go through.
"Be patient, because the trial may not be about me, but someone else … recognize God allows things to grow me. I don't know if he tests our faith as much as he wants to grow our faith."
(Note: Since the above interviews were conducted, Bob Beetler has passed away.)