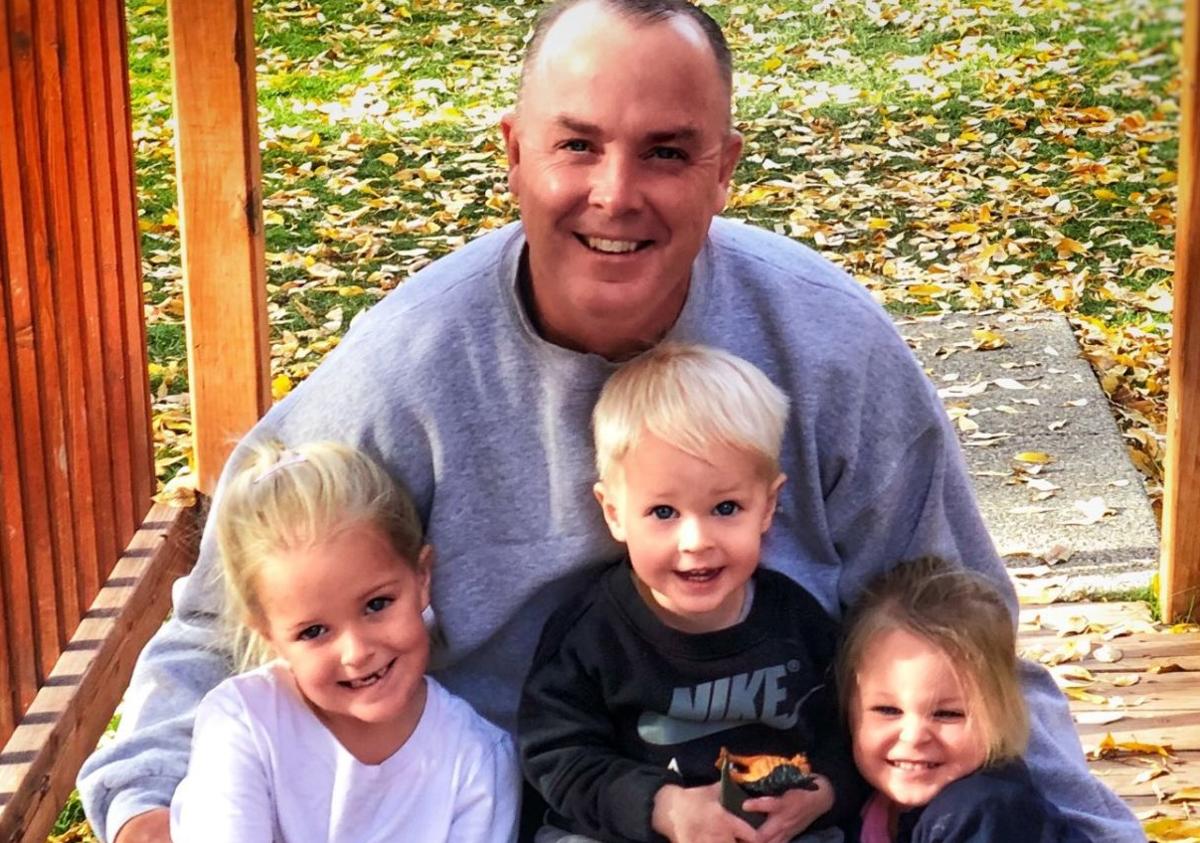 SPRING CREEK — Since he was 30, Rusty Bahr has been a CEO of community-minded companies. But his success isn't based on luck, it's taken a lot of planning and commitment.
Bahr, CEO of Boys and Girls Club of Elko, was originally hired to raise the funds needed for building the local club. But when he fell in love with the community he amended his plan, moving his family here.
He wasn't a stranger to Nevada. He attended elementary school in Denio.
"Then I went to high school in Wyoming," Bahr said. "And college in Nebraska. Since then my career took me to Sheridan, Wyoming; Phoenix, Arizona; Casper, Wyoming; Chicago; Jackson, Mississippi; Omaha, Nebraska; Corpus Christi, Texas; Philadelphia, and now here."
The longest he has been anywhere is Elko.
He said, "Because it's the perfect place to live. … When you look at everything Elko has to offer. Sense of community … opportunity, our jobs, friends in the community, our church, different things like that, when you mix all that together Elko is the best place to live in the United States. And I've been a lot of places."
Bahr always wanted to make a difference.
"I wanted a mission-driven job. … I said to myself, even as a young child, 'Listen, I wanna make a difference, right? I don't want to just go to work every day 9 to 5 and come home.'"
The club is making a difference in the lives of the 1,200 members who regularly attend. Currently, Bahr is overseeing the construction of a new teen center, as well as a new facility in Wells.
In Wells, "we've been capped at 50 people," he said. "Now we'll be able to service the whole community."
As the CEO, Bahr has varied responsibilities. He leads a board of 15 and various committees, sets the curriculum, and raises the funds for the program. With everything that he does he has never found a challenge that can't be conquered by the right plan.
"I always wanted to conquer the world. By the time I was 19, I had that planned out. Exactly what I was going to do, when I was going to do it, how I was going to get there; and then, I just worked that plan right on through."
Growing up, Bahr had no help from home. But he didn't let that stop him.
"I came from poverty, so my family couldn't help me. I knew that. I knew that at a very young age that if I was going to be able to live that I had to do something."
In order to find that thing, he focused on school. Excelling in sports and classes, his teachers and coaches became friends and mentors to him.
"My very first job I had a mentor. She was probably 65, right at retirement. Very disciplined. Just took me under her wing and she's the one that really … brought me in and said you know I really think you could be something special, but this is what you have to do.
You have free articles remaining.
"I did everything I needed to do to make that possible. And then, you know, it happened."
Now Bahr mentors others, helping them find their vision, their future. According to Bahr, the most important ingredient is showing people that there is hope.
"You've gotta show them a future. If kids don't know what they want to be, and they're not fighting for their own future, it's really next to impossible for you to fight for that future for them."
Bahr isn't just spouting theories. He's used these principles with his own children.
"They were given a vision at a very young age."
He said his oldest child plays professional soccer in Florida. His second owns a very successful business. His third attends college in Wyoming.
He also has three young children still at home. Even now he works on that vision with them, finding their strengths and helping them go in that direction.
He and his wife, Jessie, president of the Spring Creek Association, are both highly energetic, focused and goal-oriented. One of the many challenges he overcomes weekly is coordinating schedules. The solution for Bahr is simply to have a weekly meeting.
"There is a plan, a written plan, and then we execute that plan," he said. Running their home as though it's a business is second nature for both of them.
"We have a marriage plan that we thought out … every detail. How to get to church, how to get them to sports …. Who gets up in the morning? Who takes them to preschool? Who cooks dinner? All of that stuff. I have to be a 50/50 at home because she is so busy."
On top of their demanding jobs, they have a consulting business. "And then of course we run the basketball, and we run the soccer. And trying to be as active as we can in our church. And, of course, we are very political. We are both just high energy people, and we just do it."
The key is not just organization and planning, but commitment.
"Both Jessie and I have almost the same quote. 'We just don't fail.' We really just don't. It's just part of who we are, now. We are just those people. If you get us on your board, we are going to produce and come through with whatever task. Because that is just who we are."
Bahr's vision for the members of the Boys and Girls Club is to also become "those people," the kind of people who know how to succeed. He believes that a big part of helping them is to teach the formula for success.
"I've been in this field a long time, my whole life, and everybody that I see that's successful – and success is not based on money and those types of things, although that is part of it – success to me is really just about happiness and about living your life properly.
"The people that achieve that to me have two qualities. They number one are self-disciplined. Self-disciplined people can get up and go to that college class. They will clean their room. They follow through.
"Number two it's about following rules. If you follow rules, you will be surprised how you'll be respected. How you can have a nice job and keep that job. How you can have a wife and a little family and you can do these things. But people that don't follow rules and debate authority ... they struggle.
"How did I find that? I've seen hundreds and hundreds, and thousands of families that I've worked with over the last 35 years. There seems to be that same element of people that follow rules always seem to be a little more successful. Their life seems to be happier."