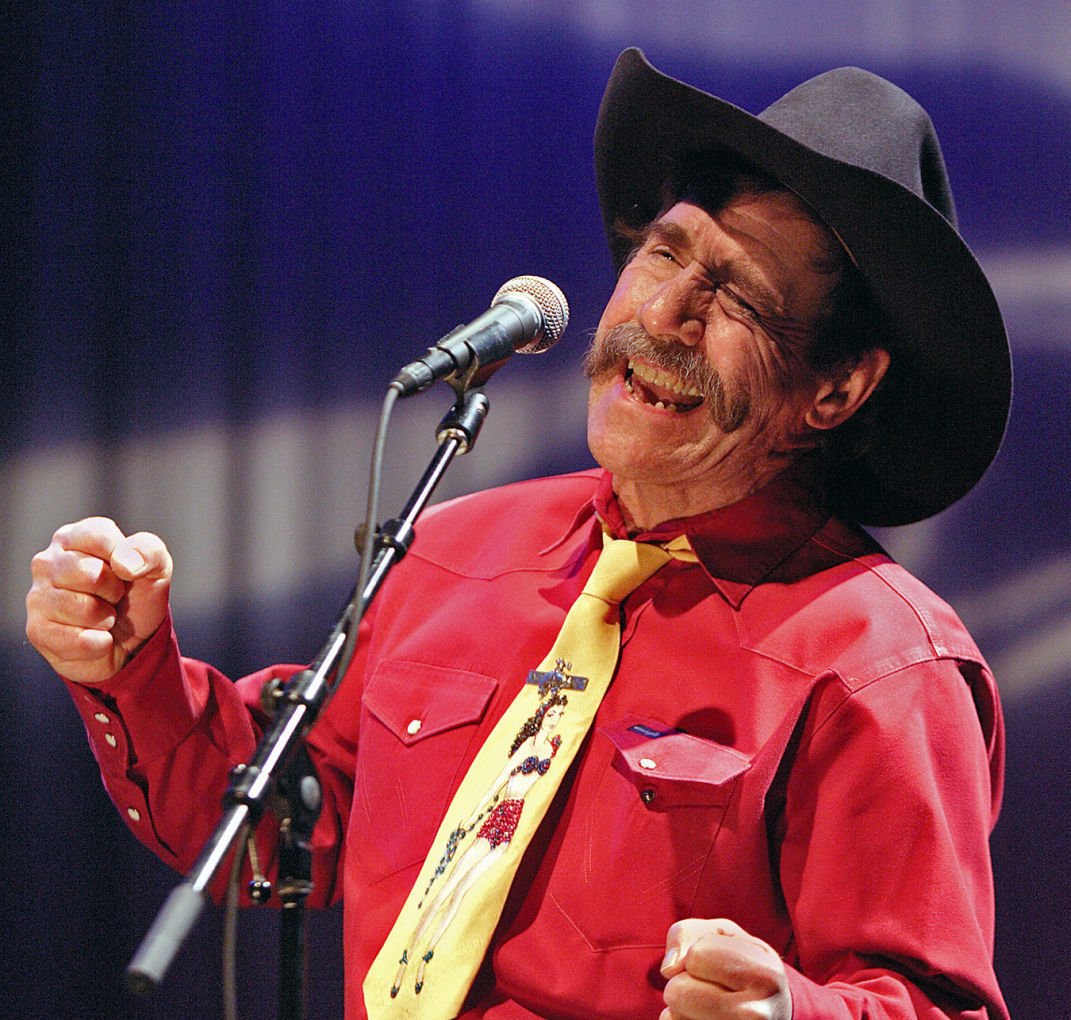 ELKO – The best word to describe poet/lyricist/mentor Paul Zarzyski is "colorful."
Colorful as in words, verse, shirts, ties, gestures and expressions. Zarzyski lights up the room – and the stage – wherever he goes.
Zarzyski admitted his range of poetry is filled with highs and lows, or, rather, "a shot of redeye' and "palate cleansers."
But for audiences, it's a journey through his vivid imagination that brings people, animals and scenes to life. Some poems are recited at a rapid-fire pace, while others are slowed down to let the weight of the words sink in.
In the poem "Black upon Tan," Zarzyski wrote: "A red-headed bartender taught him about lovin' as she said the Guinness caresses the harp as you sip it. Forgiveness, it blesses the heart if you let it."
The grandson of Polish and Italian immigrants, Zarzyski grew up in Hurley, Wisconsin. He attended the University of Montana, where he studied creative writing and earned a Master of Fine Arts degree. At around the same time, he competed in bareback bronc riding for 15 years on the rodeo circuit.
Merging the two passions, he began writing rodeo poetry. With two books published, "Call Me Lucky" and "The Make-Up of Ice," he made his first appearance at the National Cowboy Poetry Gathering in 1987 that continued for 35 years straight.
On stage, Zarzyski flies from one topic to another. During a show in 2016, he recited a poem about his dog and the Green Bay Packers before launching in "to what appeared to be an ode to antipasto where the poet said Italians are good for turning what is 'sad into mad' and mad into glad," the Elko Daily Free Press reported.
"I write to turn misery into comedy," he told the audience.
Each year, Zarzyski has expanded his role, at one point going from poet to lyricist. After some encouragement from Canadian legend Ian Tyson, he began co-writing songs with Hal Cannon and Gail Stieger.
Among his recognitions, Zarzyski has won several Western Writers of America Spur Awards for his poetry and his collaborations with fellow Montanan Wylie Gustafson and singer-songwriter Tom Russell. In 1996, he was honored with the National Cowboy Hall of Fame's Wrangler Award. He received the Montana Governor's Arts Award for Literature in 2005.
Eventually, he added teacher to his poetry duties, hosting workshops for aspiring poets eager to learn from Zarzyski's wealth of knowledge.
The experience has energized Zarzyski, who told Elko Daily in 2017 that it is "more satisfying than walking on stage in front of a full room and really nailing it."
"To be in a room with 20 or 30 aspiring poets and be able to deliver something that they can take from this room and apply to their future writing gives me great satisfaction."
Below is a photo gallery of Paul Zarzyski over the years.