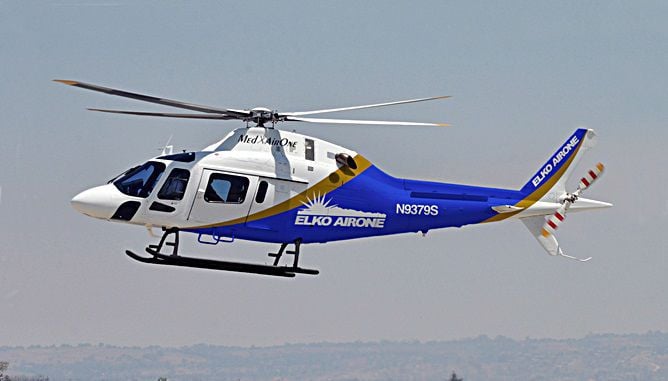 AMERICAN FORK, Utah – MedX AirOne recently received accreditation by NAAMTA Global Medical Transport Accreditation.
MedX AirOne, a rotor- and fixed-wing medical transport provider, subscribed to a comprehensive audit of NAAMTA standards. It identifies criteria in all aspects of medical transport, including business policies, licensure, education, skills maintenance, communication, and safety.
NAAMTA Global Medical Transport Accreditation criteria and auditing practices set the framework for transport services in providing quality patient care and safety in the industry.
Awarding MedX AirOne accreditation denotes compliance with each of the defined standards and incorporates best practice procedures.
"Being onsite at MedX AirOne base locations, observing a briefing, and auditing their policies and procedures for all departments, we witnessed their desire to adhere to NAAMTA Standards to reinforce their everyday commitment to providing the highest level of care and service to their communities," said Roylen Griffin, NAAMTA's executive director.
Joel Hochhalter, MedX program director, explained his goals for accreditation as his company's desire "to commit to something greater than ourselves and greater than just a decal on our aircraft and ambulances."
"MedX AirOne has the desire to be different, to change the way the business model of medical transports has always been done," Hochhalter continued. "Having been in the air medical industry for many years we recognized we had choices in such a commitment and accreditation."
The choice of NAAMTA was "for one outstanding reason," Hochhalter said. "We knew NAAMTA would provide an in-depth study of our business with no regard or favoritism because of who we are, who we knew in the past or other affiliations. We chose NAAMTA because we desired an honest and critical look into our practices, not our politics."
"MedX AirOne identified NAAMTA's commitment to providing a fully comprehensive third-party evaluation of medical transportation and all things critical in providing the safest and highest quality patient care along with our commitment to changing the air medical landscape with our different but successful business model," he said.
Be the first to know
Get local news delivered to your inbox!