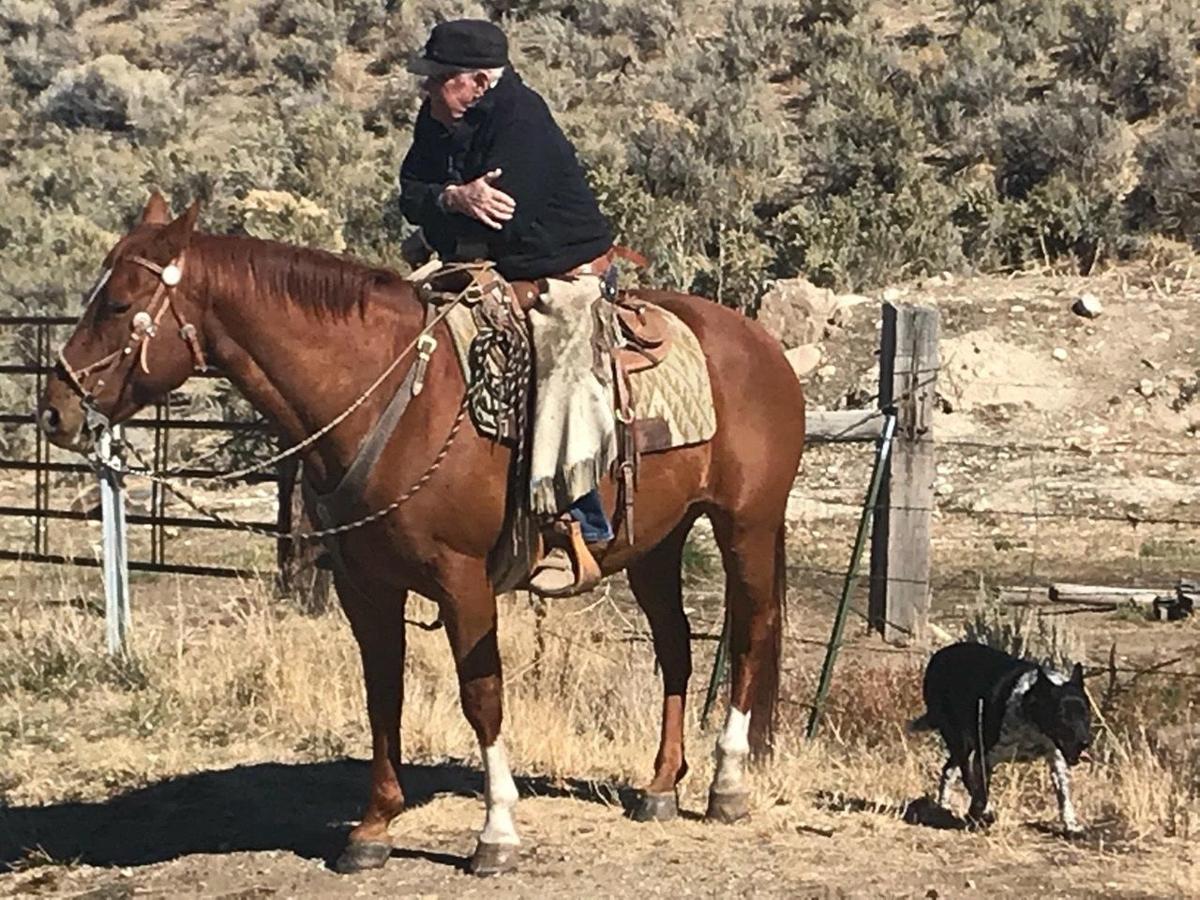 LAMOILLE — Mike Laughlin of Lamoille is one of the "Gold Card Legendary Pro Rodeo/Horsemen" who are, at 80 years old or older, still involved in rodeo and the horse industries. He will be honored among his peers at this year's National Finals Rodeo in Las Vegas that starts Dec. 6.
Organizers of this sixth Gold Card Reunion event say, "As in all sports there are senior citizens that have become legends and are still being involved in pro rodeo and horse industries. These folks are true leaders and have laid the ground work for the sport. They continue to this day to be involved and are known as 'True Legends.' We are honoring these legends at the Gold Card Reunion Dec. 14 and 15 at the Orleans Casino in Las Vegas."
Laughlin was born on a ranch in North Dakota and spent four and a half years in the U.S. Air Force, including two and a half in the Sahara Desert in Morocco. He used his G.I. Bill to attend Arizona State University where he received a degree in wildlife biology.
Subsequently he worked as a supervisor for animal damage control for the government and on privately owned ranches as a cowboy in nine Western states including, for 17 years, Sombrero Ranches in Colorado that runs more than 2,000 head of horses for packers, dudes and movies; and in Miles City, Montana where he was a cowboy.
He arrived in Lamoille 17 years ago after leaving Montana and Eureka, Nev. Currently he says he rides for an Australian entrepreneur who runs cattle in the area; and he continues to write for agricultural and ranching publications.
He says, "I've traveled the world and looked over a lot of mountains," and adds that his sons and grandsons and other family members are involved in rodeo one way or another.
Be the first to know
Get local news delivered to your inbox!