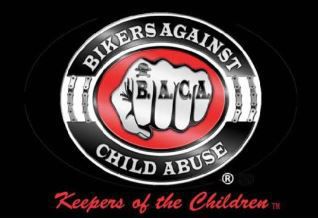 ELKO – The local chapter of Bikers Against Child Abuse announces the 100 Mile Ride on May 20.
Registration begins at the Gold Rush Harley-Davidson at 10:30 with the ride starting at noon and ending at the Spring Inn in Spring Creek. Registration fee is $10 per rider and $5 per passenger.
The event coincides with other BACA chapters around the world that will also be riding that day, and raises funds to go towards therapy items for the child such as a vest, patches, backpack, teddy bear and other things they may need.
BACA is a registered nonprofit organization that "exists with the intent to create a safer environment for abused children," according to their mission statement.
It is their intention "to send a clear message to all involved with the abused child that this child is part of our organization."
"It's letting them know they have a family," said the chapter Public Relations Officer, known by the road name Bubble-Rat.
BACA provides protection to children and brings them in to the BACA family, giving them their own road name, vest, and back patch.
The group's goal is to empower the children to overcome their fears, with the bikers as a protective family, escorting them to court trials, therapy or even watching their house at night.
"If they ever need anything, if they're scared, they can call 24/7 and we'll be there for them," added Bubble-Rat.
For more information on the 100 Mile Ride or to learn more about BACA, visit www.bacaworld.org.
Be the first to know
Get local news delivered to your inbox!