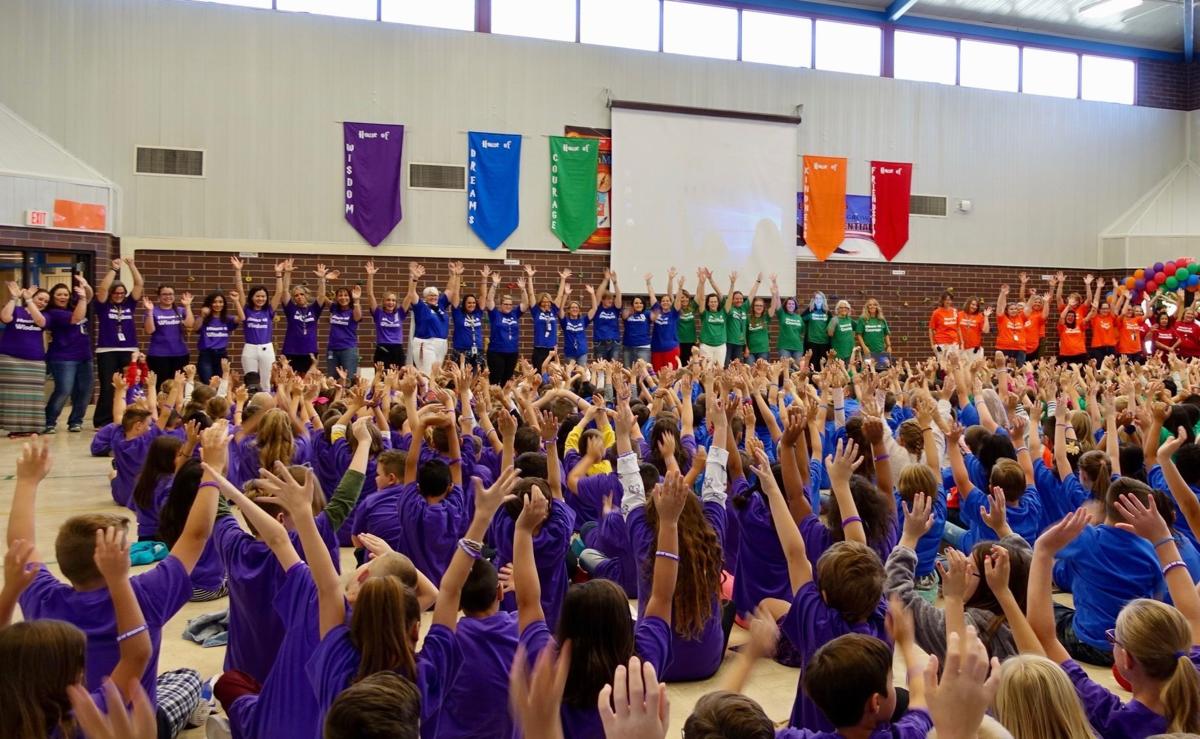 ELKO – Sorting children into houses, giving points for good behavior, and building community: Mountain View Elementary is kicking off the school year in Harry Potter-like fashion.
The elementary school adopted a House System to build a nurturing community that empowers children through positivity, said Vice Principal Emily Nielsen.
On the second day of school, children were sorted into one of the following houses named for the school's values: friendship, kindness, courage, dreams and wisdom.
"These houses create a community across the grade levels," Nielsen said. "Children can earn points for their houses by demonstrating positive behaviors like respecting each other, helping those in need, making good choices, and using kind words."
Houses will have friendly competition for points, and the winning house will celebrate with a fun activity every few weeks, she added.
The school, which has 611 students, used money from fundraisers to finance the new house system, including the purchase of t-shirts for all students and staff.
The house system is inspired by the Ron Clark Academy in Atlanta, Georgia. Several faculty members visited the RCA last spring and were inspired to bring some of their ideas back to Mountain View, Nielsen explained.
In addition to the program, Mountain View also welcomed Kim Willis as the new principal, along with Nielsen as the new vice principal.
Be the first to know
Get local news delivered to your inbox!