ELKO – Two Elko County schools received five-star rankings in the recent Nevada Report Card released this week by the state Department of Education.
Mountain View Elementary and Wells High School earned the designations for the 2018-2019 school year.
The report also stated that throughout the Elko County School District, there was an increase in student enrollment from 9,924 to 10,131 pupils, compared with 2017-2018.
Graduation rates also increased from 88.49 percent to 91.82 percent.
Reported bullying incidents rose from 69 to 76, but cyberbullying reports decreased from five to two.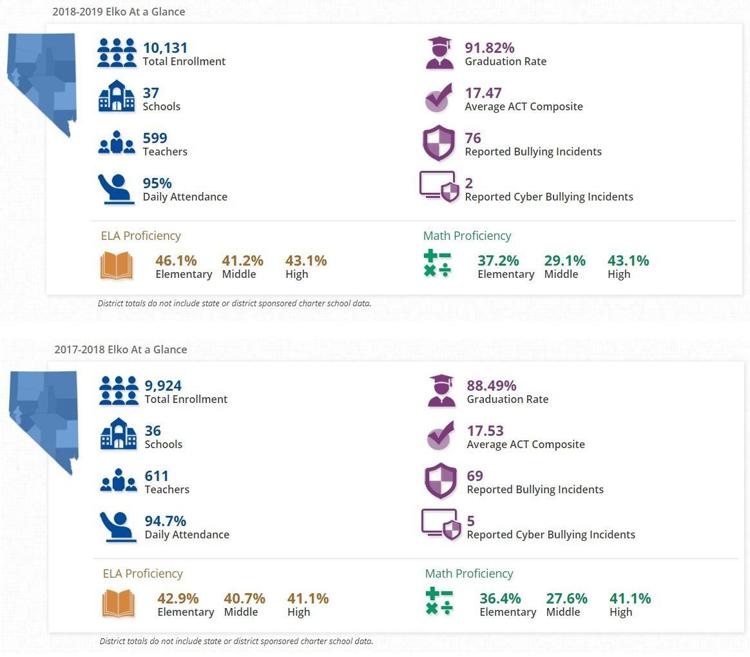 You have free articles remaining.
According to the Department of Education's Nevada Ready website, a five-star school "recognizes a superior school that exceeds expectations for all students and subgroups on every indicator category with little or no exception."
"These schools are recognized for distinguished performance," the department stated.
Mountain View showed a higher rate in pooled, math, ELA, and Read-By-Grade-3 than the district rate, although it dipped two indicator points between 2017-2018 and 2018-2019.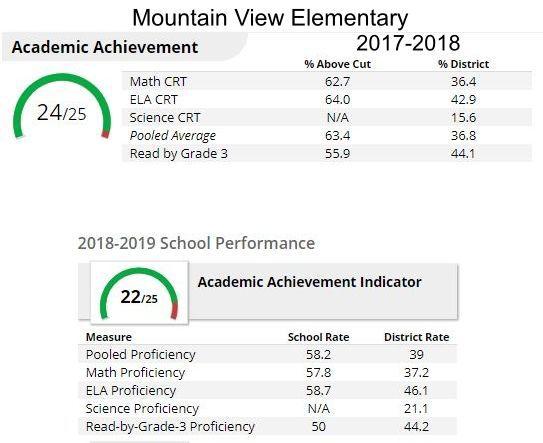 Wells High School, which was a four-star school the previous year, jumped to its five-star designation by five indicator points. It also showed significant improvement in college and career readiness for post-secondary preparation participation and completion, and advance or CCR diplomas.
The school switched to a four-day school week and completed the first year of its two-year pilot program in June.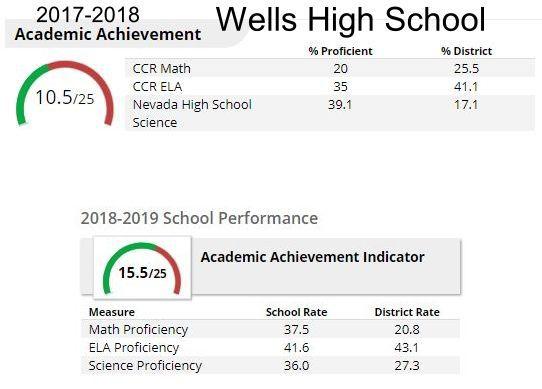 About 184 schools statewide increased their star rating by one or more stars since last year, according to the Nevada Department of Education.