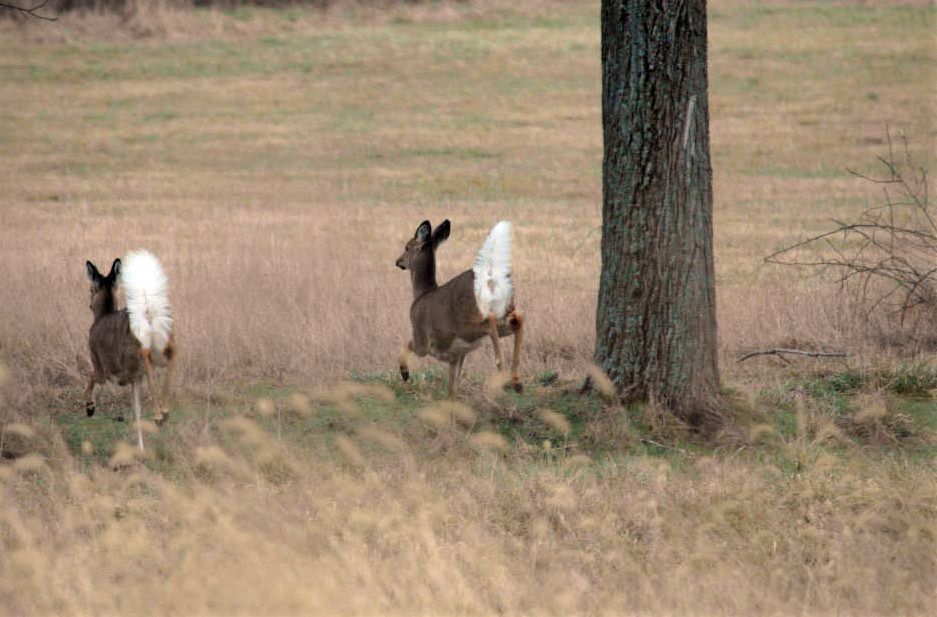 How many deer species are found in Nevada? How about North America? The question comes up because I have heard people say we have several species of deer.
First, we need to be a little specific. The deer family contains elk, moose and caribou but we were speaking of those mammals called deer. Second is the definition of species, defined as the largest group of organisms capable of interbreeding and producing fertile offspring.
The only two deer species found in North America are the white-tailed deer and mule deer. What muddies the discussion is both species have several sub-species. A sub-species is capable of interbreeding and producing fertile offspring but does not interbreed in nature due to geographic isolation or other factors. The differences between subspecies are usually less distinct than the differences between species.
White-tailed deer are found across North America, from Canada to Central America, just not in Nevada or California. The species is split into 30 sub-species. These include the large whitetails on the northern prairies and the smaller Columbian white-tailed deer, once widespread in mixed forests of western Oregon and southwestern Washington. There is the small Coues white-tailed deer, rarely weighing more than 100 pounds and only 32-34 inches tall at the shoulders, found in Arizona's southeastern mountains. Also, the key deer of Florida weighs 55–75 pounds and about 30 inches tall at the shoulder.
Mule deer are found in the Western half of North America and Canada. They are divided into 11 sub-species, including the black-tailed deer of the Pacific Northwest and the Sitka black-tailed deer of British Columbia and Southeast Alaska.
But Nevada has only the mule deer. (True, the white-tailed deer range map shows there may be a few in the very northwest corner of Nevada and a few have been seen in the northeast corner, along Grouse Creek.)
The best way to differentiate these two species is their tails, antlers, and ears. White-tailed tails are dark and flattened, broad at the base and narrower at the tip. When they run and raise the tail, the underside and the rump is white, providing the species its name. Mule deer tails are thin and white, surrounded by a large white rump. The tail ends in a distinctive black tip and is not raised when the deer runs. Mule deer tails always show white, while white-tail tails only show white when the tail is raised.
Typical white-tailed deer antlers have tines that project upward from a central beam, while mule deer antlers branch equally as they grow outward. The mule deer's name comes from having ears shaped like those of a mule, whereas white-tailed ears are smaller and seem to fit the size of the head. Mule deer sport a white face, while a white-tail face is mostly brown.
Whitetails do fine in habitats changed by man, often seen in fields and along roads. They spend their lives in fairly small ranges. Mule deer do best in rugged habitats untouched by man. They love to migrate spending summer in high mountains and migrating to lower winter ranges. They migrate farther, in cases over 100 miles, than any other animal in the continental U.S.
Our mule deer that summer in the Jarbidge Mountains migrate over 100 miles to winter south of I-80, mostly in the Pequop Mountains, and a few in the Toano Mountains.
This is the incredible moment two majestic stags reared up on their hinds legs and began boxing in a fight for dominance at a country park. Ca…