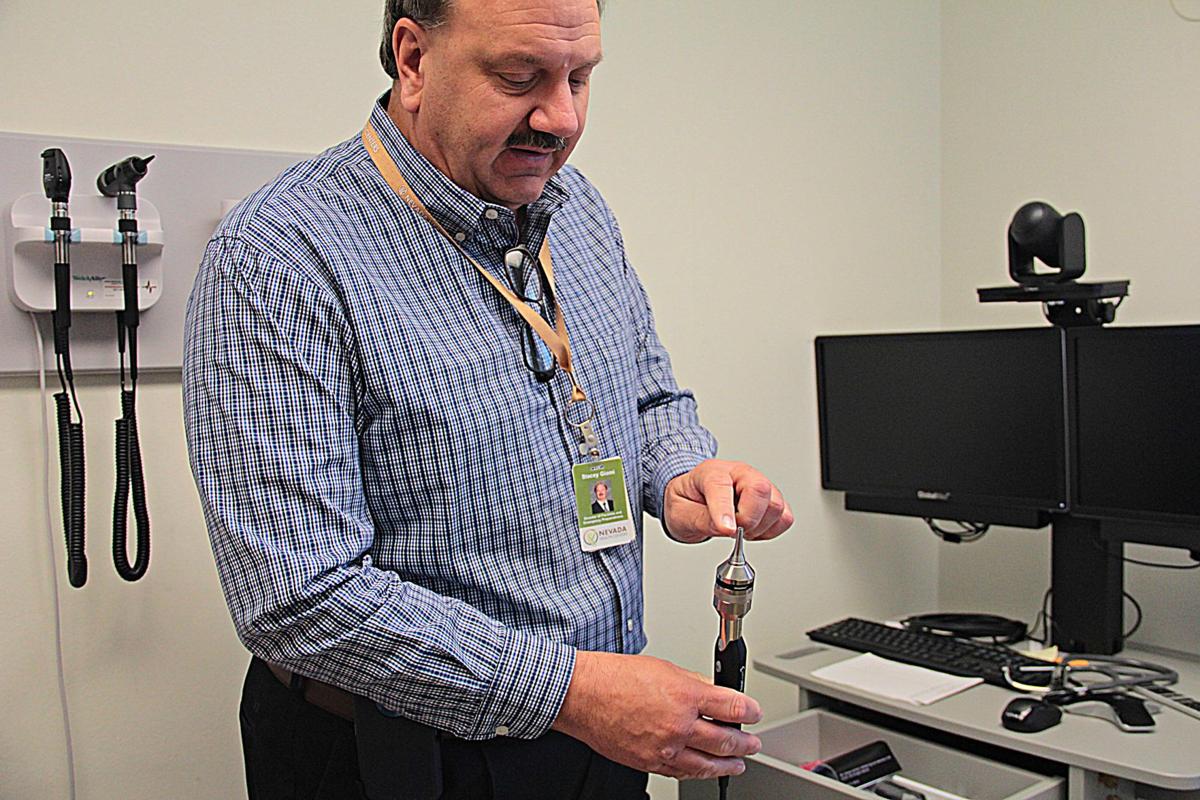 ELKO – Medical care, pediatrics and dentistry are rolled into one stop at Nevada Health Center in Elko.
Open to the community, Nevada Health Center provides family care, women's health, and dental to patients of all ages and income levels.
Nevada Health accepts most insurances, including Medicare and Medicaid. Recently, Dr. John Tkach began accepting Medicare.
"We don't turn anyone away based on their ability to pay. We open our doors to anyone in the community," said Terri Clark, regional director of operations for Nevada Health Center.
Nevada Health is also a "safety net provider," offering medical care to patients who need financial support in health care.
"Community health is about providing quality health services to the entire community," Clark said.
Clark explained that over the years, the idea that Nevada Health Centers was for one segment of the community is slowly going away.
"It's not pigeonholed to only the underserved or those who can't afford the care," Clark said. "It's quality medicine with quality providers for anyone who needs support," Clark said.
You have free articles remaining.
"We do make a point for being there for those populations that need that extra help."
One benefit to Nevada Health having multiple providers under one roof is to offer multiple levels of care for one patient, Clark explained, which is a "medical home concept."
"It's not a one-size fits all," Clark said. "Once that patient is assessed, we have a variety of levels of providers and options to offer them to make sure they get the correct skill set."
Being a federally qualified health center means making sure that the center can provide a full-range of services for a patient either directly or through referrals, said Stacey Giomi, director of facilities and emergency preparedness.
Connecting rural patients to specialists is easier thanks to telemedicine, which is available at the Elko practice, said Giomi. "The best use of telemedicine is with specialists, instead of someone having to drive to either Salt Lake or Reno."
"It's relatively new, but it's where medicine is going to start heading, particularly for rural and frontier communities where you can't get a doctor out there at all."
Because of the need for rural physicians, Nevada Health is working with the University of Nevada, Reno's School of Medicine to bring in four residents in the next two years to work at the center starting in July.
"The hope is that they will fall in love with Elko or Carlin and they'll stay, put down roots and become long-term community assets," Giomi said.
The goal of the residency program is to recruit and keep those resident physicians long term, Clark said, adding that about 80 percent of residents stay in the community they do a residency in and about 30 percent return to their home.
"We don't want to lose them. We need these medical providers in Nevada," said Clark.