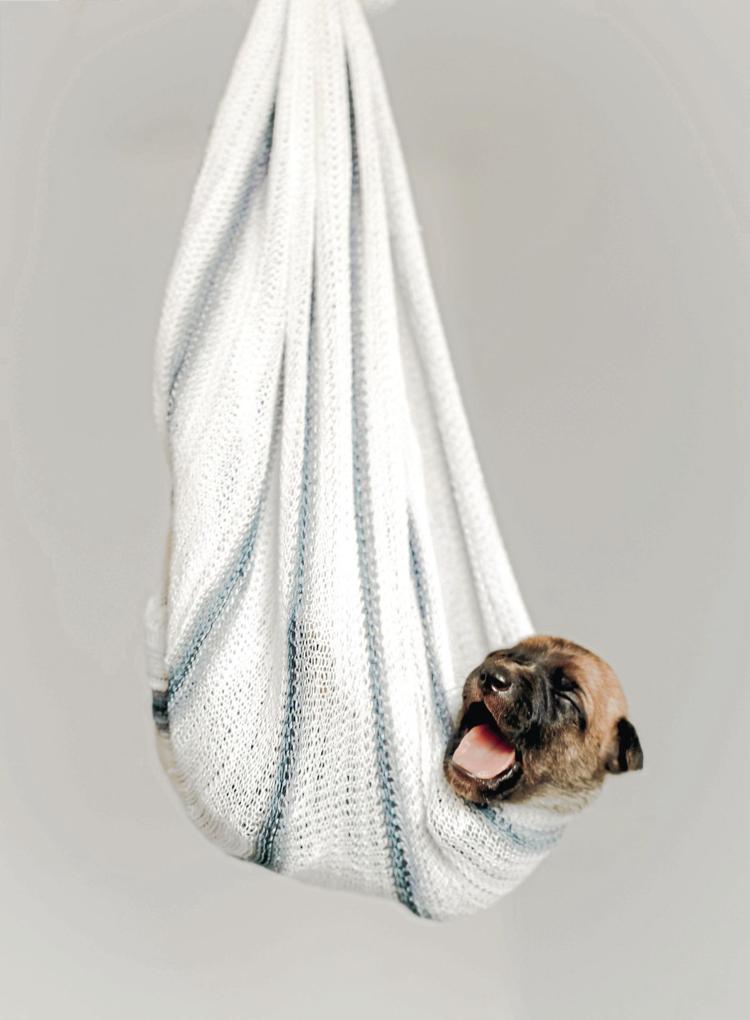 Kit contents: There are no standardized contents for a puppy starter kit, but here are some of the common items you might find in one.
Walking: Products that you'll need for walking your puppy when he's old enough, such as collars, harnesses, leashes and poop-bag holders.
Training: Items that will help you train your puppy, including puppy pads, clickers, treats or whistles.
Grooming: A selection of items for grooming your puppy, such as bristle brushes, pin brushes, toothbrushes and nail clippers.
Playing: Puppy starter kits tend to contain at least a couple of toys, such as balls, chew toys, rope toys and tug toys.
Other essentials: This includes items such as food and water bowls, feeding mats and blankets.
Puppy size: Puppies are small, right? So, you might think it follows that all puppy products are sized correctly for all puppies, but that isn't true. Products that are the correct size for a tiny Yorkshire terrier puppy will be far too small for an English mastiff puppy that's already larger than a fully grown Yorkie. As such, it's important to check what size puppy your puppy starter kit is designed for.
Get a dose of adorable in your inbox
Receive local adoptable pets PLUS updates for pet lovers in your inbox every week!