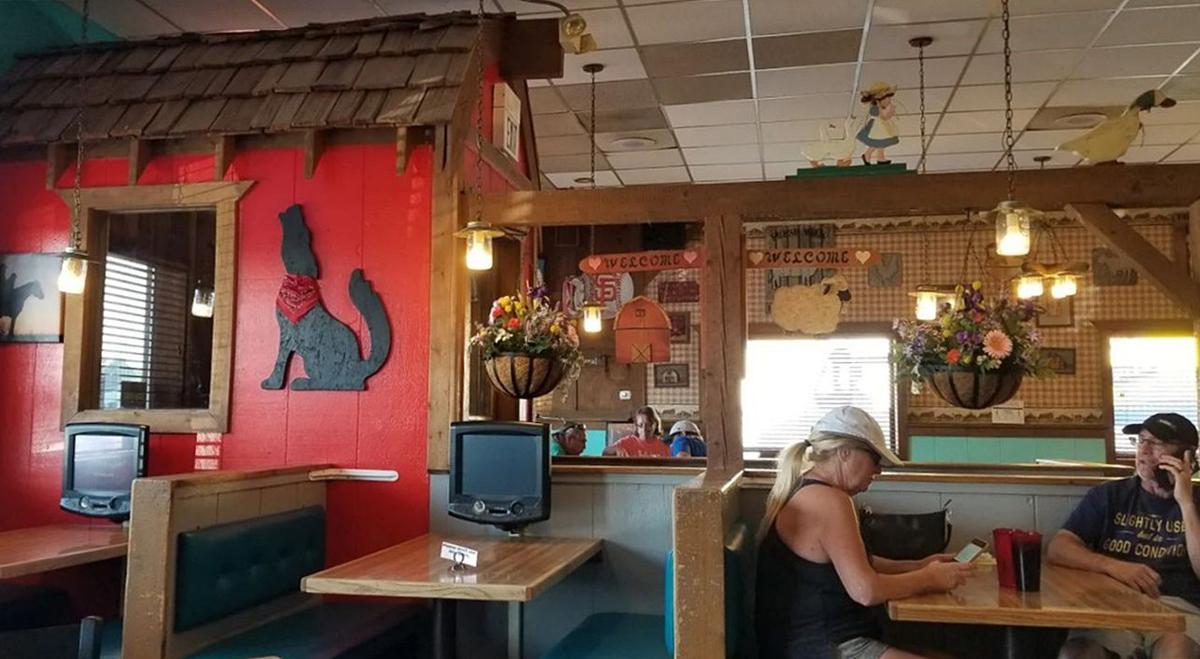 Since 1983, Pizza Barn owner Lane Diedrichsen has shared his passion for pizza with our community, a passion that has earned his business Best Family Restaurant and Best Pizza honors in this year's Readers' Choice.
The restaurant's friendly atmosphere is rooted in Diedrichsen's love for the pizza business, a love germinated in a part-time college job and cultivated through 37 years of service to Elko.
"The Pizza Barn story" began when his twin brother opened the first Pizza Barn in Fallon at the urging of his mentor, the owner of Straw Hat Pizza in Reno.
"Our college part-time job was in a pizza restaurant. It was called Straw Hat and I love, I love working in a pizza place. It is fun," he said. "Our boss from Straw Hat, he had like four Straw Hats in Reno and one in Carson City. He drove out there and thought Fallon was beautiful … but he told the guy that he had a hard enough time keeping my thumb print on the Carson store and they're a half an hour away. So he thought of my twin brother."
Diedrichsen opened Elko's Pizza Barn when the Sunrise Shopping center opened.
"We've been here now for 37 years and it's been -- you know -- I love it. I guess it's like the ranching business. I don't think people tend to cows to get rich, but because they love it."
Through the years, the restaurant's been updated. Diedrichsen's wife Tina is the force behind the newest updating, including painting the entrance barn red -- a choice Diedrichsen completely approved of, saying there's nothing more iconic than a red barn.
"I just want people to come in and enjoy themselves and relax in a nice casual and fun environment," he said. "And I really feel that we strive to do that and it's worked very well."
The Barn's blend of cheeses, fresh produce and quality meat keep the customers coming back for more. As the community weathered the ongoing COVID storm, Diedrichsen's patrons helped keep the company afloat by showing up.
"When we first shut down and had to do only curbside," Diedrichsen said, "I can't believe how many people would say 'we don't want Pizza Barn to fail.'"