The Nevada Outdoor School and the Elko Institute for Academic Achievement charter school teamed up to pilot SnowSchool for Matthew Shedd's fifth grade class. Jackie Lucero, Elko Director of Programming at NOS, learned about SnowSchool years ago while living in Idaho and had been looking for an opportunity to bring the program to Elko County.
SnowSchool is a national education program of Winter Wildlands Alliance, a national nonprofit organization dedicated to promoting and preserving winter wildlands and a quality human-powered snowsports experience on public lands through education, outreach and advocacy.
The Alliance contains more than 100 grassroots environmental organizations and backcountry partners. Their SnowSchool program engages over 33,000 participants across in 16 states along the US snow-belt and offers opportunities for students and teachers to venture out on snowshoes as part of a fun and educational science-based field trip.
In late February, Shedd's fifth grade class traveled to Lamoille Canyon in the EIAA vans to put on snowshoes, provided by NOS and BLM-Elko, and made the trek to Powerhouse Picnic Area. There they dug snow pits and performed snow analysis with assistance from local hydrologists Robin Wignall from U.S. Forest Service and Rob Hegemann from BLM-Elko. Students collected data on snow depth and temperatures and learned how to identify snow levels. After all the hard work, several students opted to eat their lunches in their snow pits.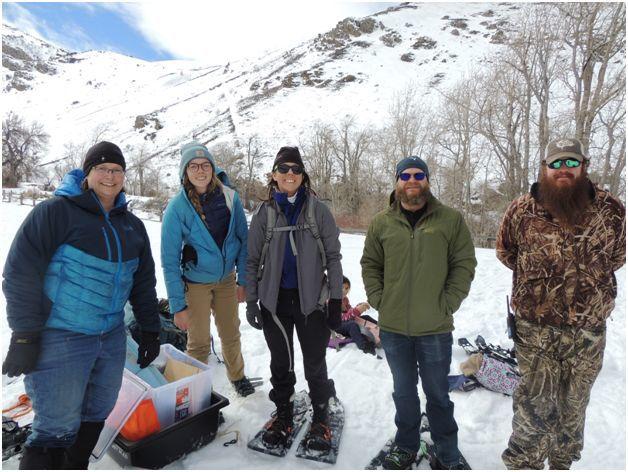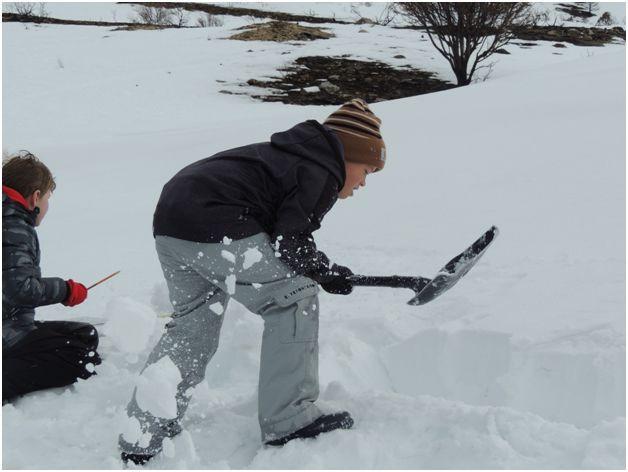 You have free articles remaining.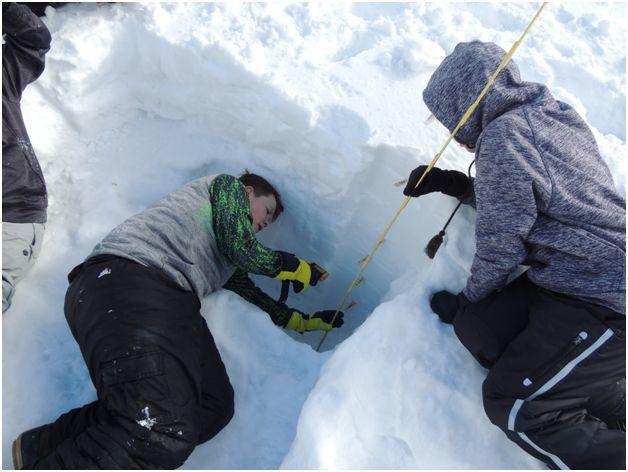 The SnowSchool curriculum aligns with the Next Generation Science Standards which are taught at EIAA and helps to solidify important concepts about snow and the water it provides in the unique Humboldt River Watershed, of which Elko is a part.
In addition, being out in the snow for the day also provides students the opportunity to better understand interactions between the geosphere (rocks, minerals, and landforms), biosphere (living organisms), hydrosphere (water on Earth's surface), and atmosphere (gases surrounding Earth). Plus, it was just fun to learn outside the classroom for a day, surrounded by the natural beauty of Lamoille Canyon. The side conversations included mini just-in-time lessons on geology and survival.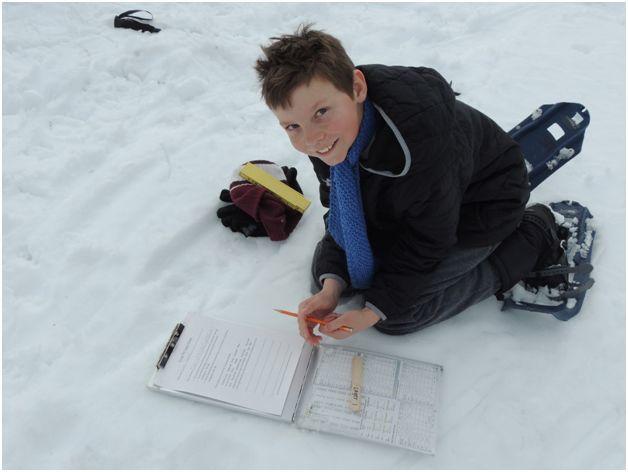 With spring temperatures arriving, the window is closing for additional SnowSchool this year, but NOS is hopeful next winter to get more kids out in the snow. If you are interested in having NOS connect with your school share this article with your students' teacher and have them reach out to NOS.