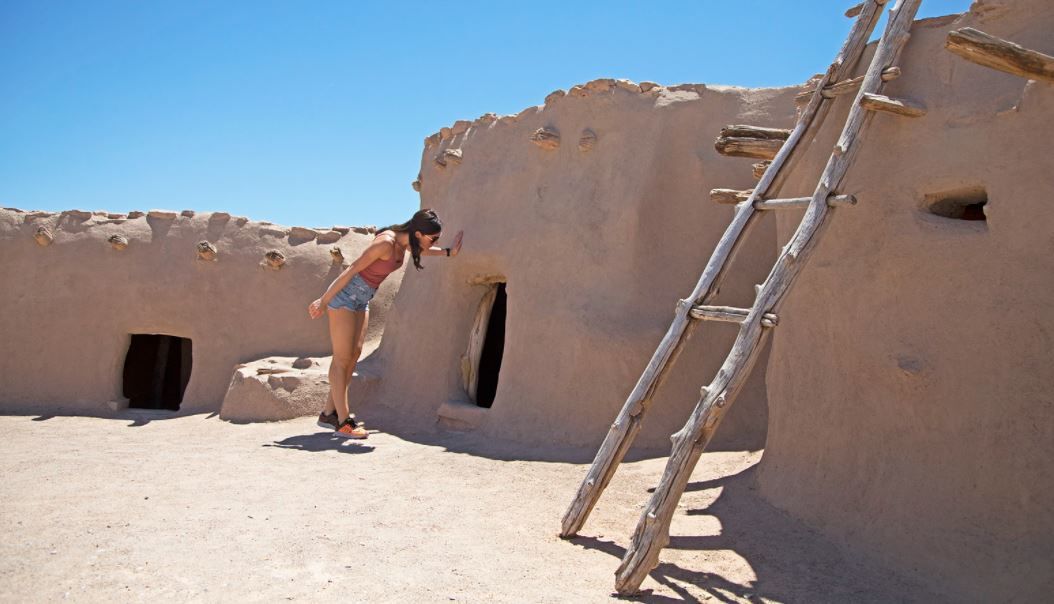 When I worked for the Nevada State Highway Department in the 1960s, I was asked to transfer to Overton, Nevada in Moapa Valley near Lake Mead. Mary and I drove down to the area to look for a place to rent for the duration of a highway construction project on what was known as the Mormon Mesa. Resident Engineer Joe Tognini wanted me to be his office engineer at the time, since I had worked with him in Verdi in the early 1960s.
After making several inquiries around town, we found there were no places to rent, probably due to demand for workers on other construction projects near this Mormon community. At that time, many Highway Department people had mobile homes they could use to live in when being transferred to another area.
While we were in Overton, we decided to take a tour of nearby Hoover Dam and see the huge generators in operation generating electricity for Las Vegas and other communities in southern Nevada. Since we already there, we decided to tour the region, since we had never been in the area before. We learned that Overton was one of several communities in the area including Logandale, Glendale and Moapa.
The nearby Muddy River flows into the Colorado River and the Lake Mead National Recreation area. The old Mormon town of Saint Thomas no longer exists due to being flooded out by the rising waters of Lake Mead when Hoover Dam was completed. Now that Lake Mead has dropped very low, the ruins of Saint Thomas may become visible again.
Moapa Valley was settled in the late 1880s by Mormons drawn by agriculture in the fertile valley. Farmers in the valley shipped their produce to many different states. The Mormons were not the first to inhabit the Valley.
The area has been inhabited for thousands of years by Pueblo and Paiute civilizations that lived here up to 12,000 years ago and used the valley as their westernmost outpost. Here they made adobe brick pueblo-like structures to shelter themselves from the elements. One of the largest, known as the Lost City, was comprised of an astounding 94 rooms. Although many of these fascinating villages were swallowed by the rising waters of Lake Mead, replicas can be toured at the Lost City Nevada State Museum in Overton today.
My favorite place to visit in the region is the Valley of Fire Nevada State Park. The Park is known for its stunning red sandstone rock formations which are abundant in the area. Two of these formations resemble red stone elephants. While at the park we took many fascinating photographs.
Due to recent drought conditions, the level of Lake Mead is getting dangerously low. These conditions may adversely affect Hoover Dam's ability to deliver water and generate electricity for Las Vegas and Southern Nevada.
In more recent years, I made many trips to the Las Vegas area while working for the Nevada Department of Transportation, writing final reports on construction projects. I either drove, took the NDOT aircraft or flew on Air West Airlines.
Dayton author and historian Dennis Cassinelli's books can be ordered at a discount on his blog at denniscassinelli.com.