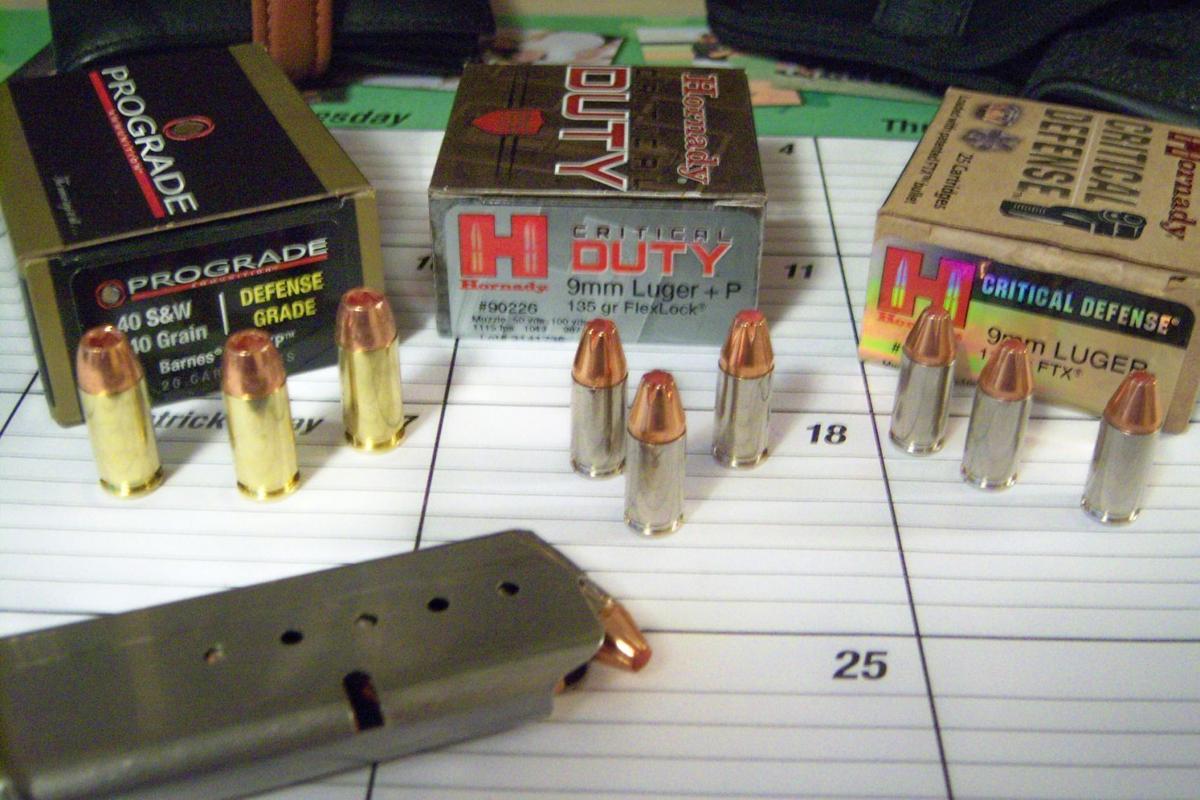 There was always light at the end of the tunnel, but it required a herculean effort on the part of concerned citizens, pro-2nd Amendment groups and determined politicians to push back against the continued onslaughts of the current administration and enact some form of concealed carry provision in all 50 states and the District of Columbia.
The sudden and almost insatiable demand for reliable compact and concealable handguns has precipitated the greatest evolutionary advances in the firearms industry in modern times. The parallel development of tactical and self-defense ammunition, holsters, improved magazines, speed loading devices, accessory lights and lasers has been no less remarkable. Women, proactively participating in the defense of themselves, their homes and families, now comprise the fastest-growing demographic in all of these markets.
The proliferation of today's pint-sized pistols and diminutive snub-nosed revolvers poses several unique problems for ammunition designers. The engineers have to formulate powders capable of developing optimum velocities in these abbreviated barrels without generating excessive recoil and blinding muzzle flash when used in low light conditions. Bullet designers must create projectiles soft enough to expand reliably at diminished velocities to ensure adequate stopping power yet be stout enough to penetrate through heavy clothing, like leather and denim. Tactical and law enforcement officers require an even tougher bullet: one capable of penetrating through all common urban barriers, such as auto glass, sheet metal (cars), plywood, drywall and heavy clothing.
Walk down the ammunition aisle of any major sporting goods store and you'll be amazed by the astounding variety and options for self-defense and tactical application ammunition offered by all the major manufacturers. All are generally very good; some excel.
You have free articles remaining.
Every novice and professional has their particular favorites, but several brands of defensive ammunition seem to stand head and shoulders above the crowd. For efficiency and cost effectiveness, three brands seem to top the charts. Two of the three top choices are crafted by longtime ammunition giant Hornady Manufacturing of Grand Island, Nebraska. These are their popular Critical Defense and Critical Duty lines. The third selection is a relative newcomer out of Stevensville, Montana: Prograde Ammunition's Defense Grade cartridges.
Hornady's Critical Defense ammunition with its unique FlexTip technology fulfills the need for a general purpose self-defense round. Its patented soft polymer tip promotes fierce expansion of the bullet, while ensuring adequate penetration through heavy clothing by preventing the expanding nose cavity from being plugged like conventional hollow point bullets. The L.E. and tactical specific Critical Duty line features the FlexTip nose as well as a heavy InterLock band that strengthens the slugs for consistent reliable penetration through all established FBI urban barriers. Both cartridges feature silver nickel cases for corrosion resistance and good low light visibility.
Prograde's Defense Grade ammunition follows suit, but substitutes Barnes exceptional all copper TAC-XP — with its cavernous hollow point for ghastly expansion and downright scary penetration — in place of Hornady's proprietary slugs. All three of these loadings are offered in all of today's common concealed carry/self-defense cartridges including the .380, 9mm, 38/357, 40 S&W, and 45 ACP in a wide range of bullet weights and optimized velocities.
If you're shopping for the best and most cost effective ammunition available to feed your concealed carry or law enforcement duty weapon, be sure to give these bands a try. Like millions of your co-patriots have already discovered, these rounds are designed to take the fight out of your assailant, right now. What more could anyone ask of a self-defense round?