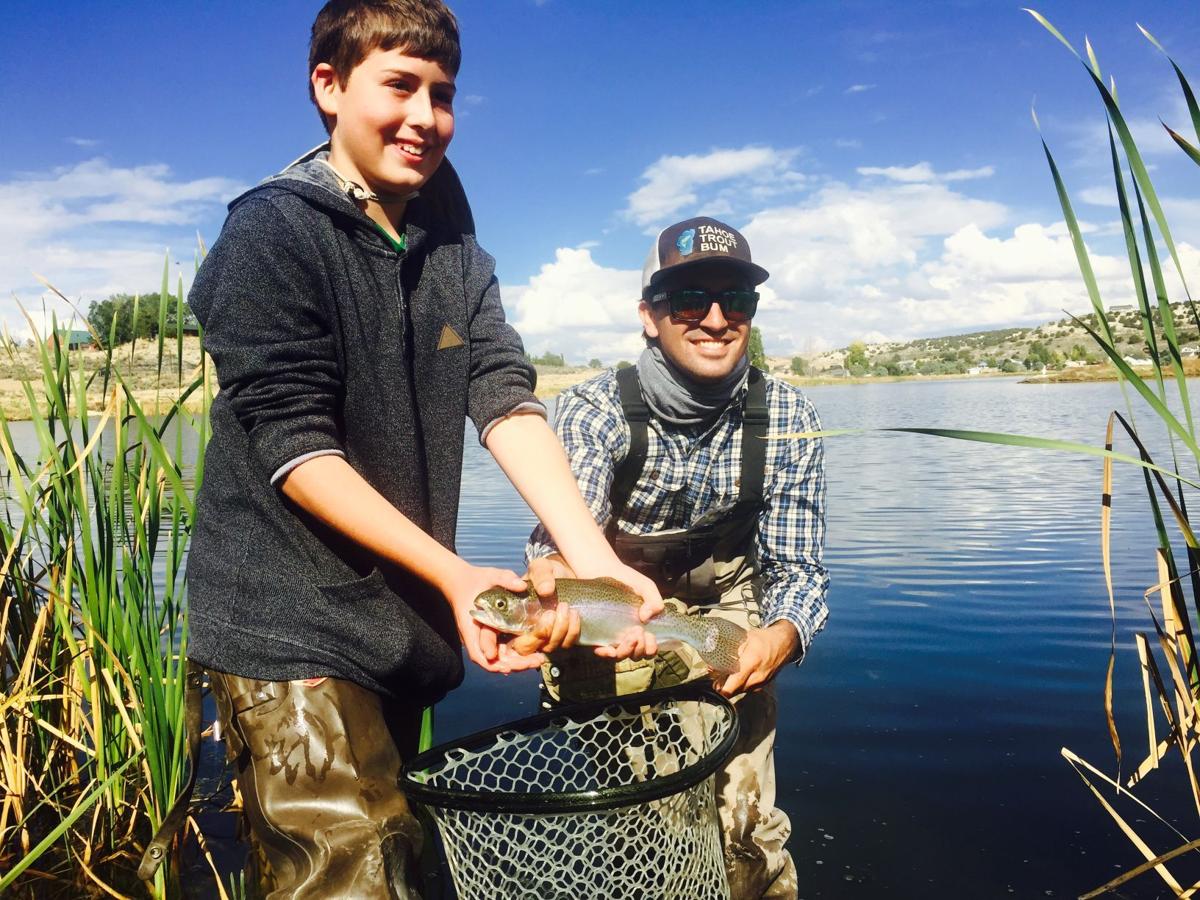 SPRING CREEK — At the beginning of October, Trout Unlimited introduced 12 Northern Nevada students to the growing sport of fly fishing.
Trout Unlimited staffers Dave Lass and Sam Sedillo, Nevada Department of Wildlife employee Steve Kemp, and fly fishing guide Dan LeCount ran this free two-day camp with strong support from The Elko Fly Shop, Sagebrush Chapter of Trout Unlimited, and the Spring Creek Association. The new fly fishers ranged from boys and girls ages 9-13, and the camp covered everything fly fishing — aquatic entomology, stream and lake ecology, tackle, casting, fly tying, native and wild trout protection and restoration, and river/lake etiquette.
You have free articles remaining.
Over two days, students became sponges to the vast amount of information and hands-on fly fishing techniques that were taught to them. At the end of the camp, many of the campers put their new skills to the ultimate test and were able to bring trout to the net at the Spring Creek Marina.
"There is something really special about seeing someone catch a fish for the first time, and to know we are teaching them the skills to do this correctly and to care about the wild places fish live makes it all the more rewarding," said LeCount.
Northern Nevada, including the communities of Elko, Winnemucca, Carlin, Spring Creek and vast private ranchlands and public BLM lands, are an important area for Trout Unlimited given the strong sportsmen heritage and fish and wildlife values in the region. Trout Unlimited is committed to building a community of stewards who will ensure that the rivers, streams and lakes of Northern Nevada support native Lahontan cutthroat and many other fish and wildlife species that enhance quality of life in the region. Anglers can be a catalyst in building that community because they are passionate about and have personal connection to the trout and waters where trout are found; they care and want to conserve and pass along this rich natural heritage to future generations.
Trout Unlimited will be offering more Nevada fly fishing camps in the near future. Contact Sam Sedillo at ssedillo@tu.org if you are interested. Trout Unlimited's Northern Nevada Fly Fishing Camp was made possible largely in part to help received from the Spring Creek Association, the Elko Fly Shop and NDOW.