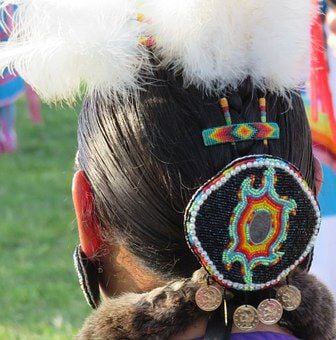 ELKO – Beads, bags belts and more ... two Native markets will highlight artists and their wares during the National Cowboy Poetry Gathering.
"The Native Trade Show is a family friendly event," said lead organizer Victoria Jackson. "All demonstrations and workshops are absolutely free and the public is welcome to attend. We have 20 Native vendors offering a variety of Native American made goods.
"We also have a performances by two Native singers/songwriter, Cat Clifford and Dave Redboy Schildt. This year, we will also be selling t-shirts featuring our logo drawn by Washoe/Shoshone Western artist James Shoshone. We're super excited for this year's show and hope that we will see new and returning visitors."
Besides local vendors, artists will be coming in from Utah and Idaho, according to Jackson.
The show begins Jan. 30 at the Shoshone Welcome Center, 1543 Silver Eagle Drive. Each day different artisans are going to be showing the details and methods of their work. Local painter Micqaela Jones, who portrays whimsical animals, will give a talk and demonstration on Feb. 1.
"It's really nice to be able to share with people the creative process and what I'm feeling and thinking," said Jones in an earlier interview with EDFP. "It's cool when people connect with it. It's taken me a long time. Initially, I was really scared to talk to people about my work. When you're an artist it's very personal. It's like you're baring part of your soul."
"We have a great working relationship with the community," Jackson said. "We have supporters such as Pizza Barn, Bonanza Produce and Donuts 'N Mor."
The 16th annual Great Basin Native Market will take place the same days at the Girl Scout House. The event will highlight rawhide braiding, singing and other presentations. Food sales will take place on Friday and Saturday.
This article has been amended to correct the location of the Native trade Show.
Be the first to know
Get local news delivered to your inbox!