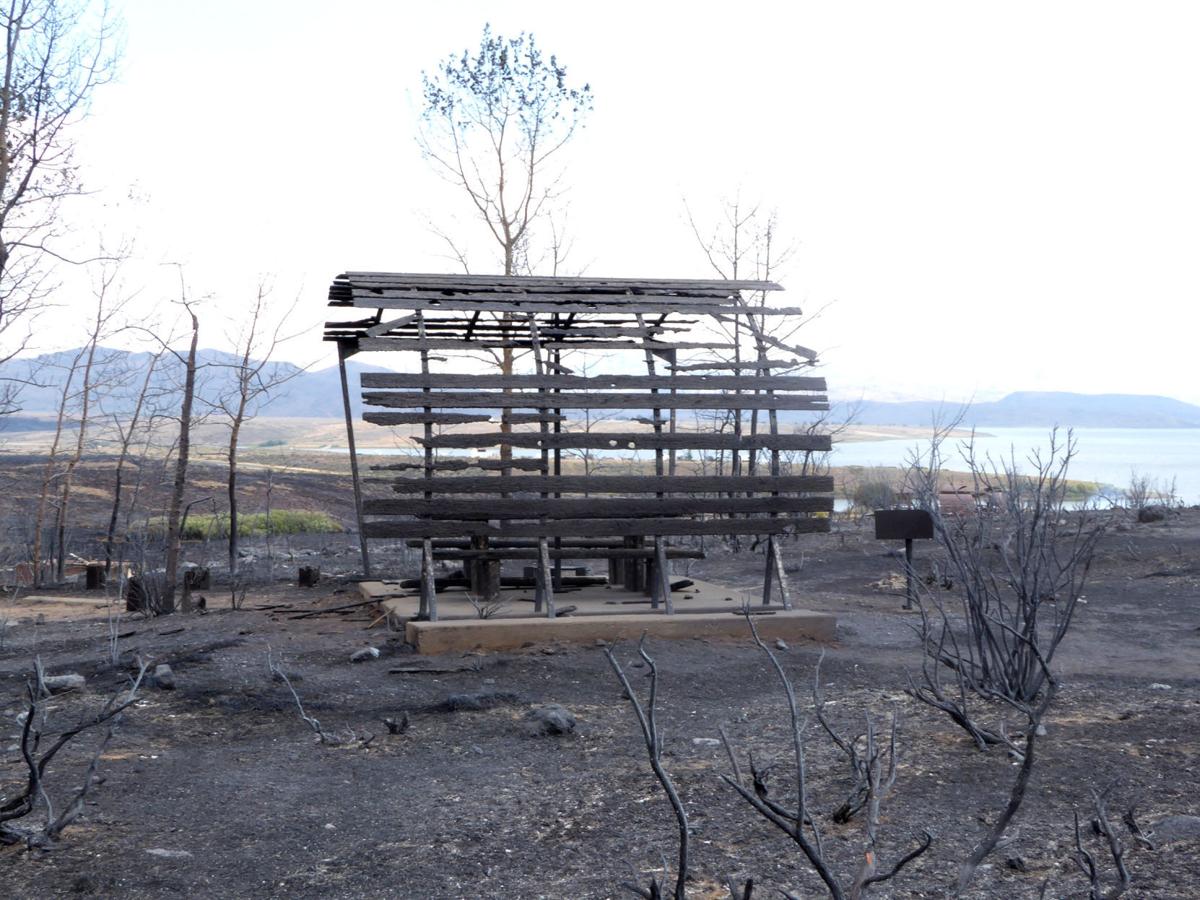 ELKO – In honor of the 26th annual National Public Lands Day, The Bureau of Land Management, Humboldt-Toiyabe National Forest's Mountain City-Ruby Mountains-Jarbidge Ranger District, Nevada Department of Conservation and Natural Resources Nevada Conservation Districts Program, Nevada Outdoor School, and the National Environmental Education Foundation are teaming up to host a Wild Horse Campground Fire Recovery Project on Sept. 28 at Wild Horse Reservoir.
The BLM's Wild Horse and Forest's Wild Horse Crossing campgrounds both were damaged from the South Sugarloaf fire.
There will be two project sites for this event, all participants will meet either project site they wish to work at.
Work at the campgrounds include: installing new picnic tables and benches, new wood slats on shelters, and new Kiosk. Volunteers will also do so some painting, planting, and general cleanup.
The Wild Horse Campground is located approximately 65 miles north of Elko on State Route 225 (Mountain City Highway).
You have free articles remaining.
There will be signs along the highway as you approach the project area identifying the location. Volunteers should arrive at 9 a.m. and the event will continue until about 2 p.m.
If you are interested in carpooling please meet at 7:45 a.m. for prompt departure at 8 a.m. in the parking area at the Elko Junction near Raley's.
All ages are encouraged to attend and lunch will be catered by the DCNR Nevada Conservation Districts Program.
There will be will a "Leave No Trace" booth hosted by Nevada Outdoor Schools.
Volunteers will receive fee-free passes to any participating federally-owned public lands as well as NPLD T-shirts, while supplies last.
This is one of the many events that will be held around the country as part of the 26th annual National Public Lands Day and is the nation's largest hands-on volunteer effort to improve and enhance the public lands we all enjoy.
For more information and to register for the event call 775-753-0200 by Monday, Sept. 23.