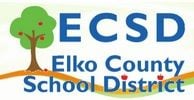 ELKO – Another school is seeking to join Wells and Jackpot as a four-day school in Elko County School District.
West Wendover will make their request to start a two-year pilot program when the board of trustees meets at 5:30 p.m. Oct. 8 in the West Wendover High School Gym.
The request comes after the West Wendover Parent Teachers Association surveyed the community for possible interest in switching from a five-day schedule to a four-day one, said Superintendent Todd Pehrson.
"They will be presenting this information to the board for possible inception next year," Pehrson said.
The principals of West Wendover's elementary, junior high and high school each filed letters of support with the district last month.
If approved, it would be the first school in the district to switch to a four-day schedule that is not a combined school.
"Like Jackpot and Wells, all levels would be on the same calendar," Pehrson said. "We would not have just one school in the community be on a different calendar."
Wells Combined Schools is in the second year of its pilot program. Jackpot Combined Schools received approval in May to start a two-year pilot program this fall.
In 2017, the board approved one-room schools to adapt a four-day calendar, affecting Independence Valley, Mound Valley and Ruby Valley schools. 
"I have not heard of any other school communities inquiring about the four-day school week," said Pehrson.
Be the first to know
Get local news delivered to your inbox!