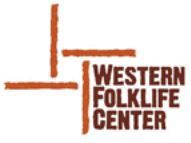 CARSON CITY – The Nevada Arts Council has announced more than $1 million in statewide grants to 172 individual artists, nonprofit organizations and public institutions for the 2020 fiscal year, including the Western Folklife Center.
An operating support grant of $22,500 was awarded to the Western Folklife Center to support general operations of nonprofit arts organizations, according to a press release from the Nevada Arts Council.
The two-year grant supports funding for general operating expenses, including administrative salaries and benefits, payroll expenses, insurance, facility space rental, utilities, and contracted and professional services.
"We were very pleased to receive news that we were a recipient of a Nevada Arts Council grant," said Meg Glaser, artistic director at the Western Folklife Center.
"The grant review process is rigorous, and we never take this funding for granted."
You have free articles remaining.
According to the website, the vision of the Western Folklife Center is to "explore and give voice to traditional and dynamic cultures of the American West."
Their mission is to "use story and cultural expression to connect the American West to the world."
"Funding from the Nevada Arts Council is critical support for the Western Folklife Center's year-round cultural programs benefiting Elko County citizens," Glaser continued, "including our educational programs for youth, social dance workshops and dances, concerts, art exhibitions, and the National Cowboy Poetry Gathering."
In addition to the Cowboy Poetry Gathering, the Western Folklife Center is the home to the Wiegand Gallery, which exhibits a wide variety of folk and western-themed arts throughout the year.
Among the other grant categories announced were project grants for organizations, arts learning projects, a community impact grant, artist fellowship grants and project grants for artists.
Operating support grant panelists were listed as: Kellen Braddock, Managing Director, Black Mountain Institute of Las Vegas; Ray Gargano, Grants & Cultural Programs Coordinator, Sacramento Metropolis Arts Commission of Sacramento, California; Alexis Hill, Arts, Culture, & Special Events Manager from the City of Reno; Melvin Henley, Organizational Development Consultant, Nonprofit Enterprise at Work of Detroit, Michigan; and Candace Kita, Cultural Work Manager, Asian Pacific American Network of Oregon, Portland, Oregon.
The 36th National Cowboy Poetry Gathering is scheduled for Jan. 27 through Feb. 1, 2020.