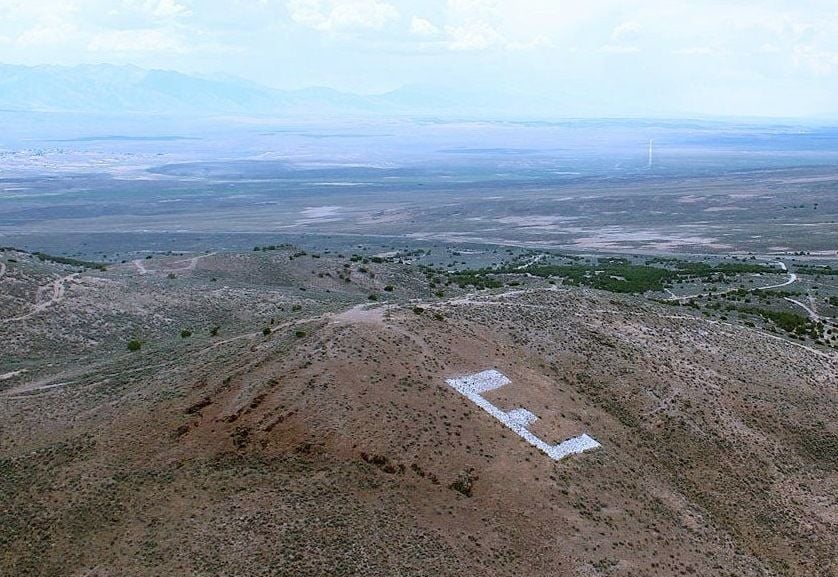 Back Country Horsemen meet
ELKO — The Elko High Desert Chapter of Back Country Horsemen will meet at 6:30 p.m. August 13 at Mattie's Tap House. Come at 5:30 p.m. for drinks. Dinner will be followed by a brief business meeting. There will be a fun raffle. All are welcome.
The group's mission is to perpetuate the common sense use and enjoyment of horses in America's back country and wilderness.
They trail ride together as often as possible and work on numerous interesting trail and other back country projects.
County Library Book Club
ELKO – The book club will read "Giants: The Dwarfs of Auschwitz" by Yehuda Koren and Eilat Negev. A book discussion will be held at 6 p.m. August 19 in the library meeting room. Copies of the books are available for check-out. Call Patrick Dunn at the library for more information at 738-3066.
Kiwanis breakfast set
ELKO – Breakfast will be served from 7-11 a.m. Aug. 31, Sept. 1 and 2 at the VFW Hall 731 VFW Drive. Cost is $5 for adults and $4 for children 12 and under.
They will serve all you can eat pancakes, sausage, eggs made to order, juice and coffee.
Fair Parade seeks entries
ELKO — The 2019 Elko County Fair Parade, "A Family Tradition," will be held August 30.
The Parade begins at 11 a.m. on Commercial Street and continues onto Idaho Street downtown.
For entry information or questions contact Zach Gerber with the Lion's Club at 777-4357 or zag@gerberlegal.com.
Ranchers Roundup
LAMOILLE — The 26th annual Rancher's Roundup BBQ will take place at 5 p.m. August 17 at the Lamoille Rancher's Center (the old schoolhouse.)
Steak dinner tickets cost $20 and hamburger dinner tickets are $8.
This is a family event with fun for all ages.
Proceeds benefit the Silver Sage FFA Booster Scholarship Fund.
Family Resource Center
ELKO – The Family Resource Center is hosting "Puppy Love," a 5K run/walk Sept. 15 at Johnny Appleseed Park. The event allows people to run or walk with their dogs.
Funds raised will support the Family Resource Center and the spay/neuter program at Animal House. Registration is $30 the day of the race and $20 (plus a website processing fee) for pre-registration at https://runsignup.com/Race/NV/Elko/PuppyLove5K.
For information call the Family Resource Center at 753-7352 or email admin@elkofrc.org.
Suicide prevention training
ELKO – Assist is offering a course from 8 a.m. to 5 p.m. Oct. 28 and 29. The class will be held at the Elko County School District Office in the Resource Library Room at 850 Elm St. Registration for the training is $65 per person and there is room for 30. There are continuing education units available for this training for those licensed by the Nevada Boards of Social Work/ MFT/ ADGC/, Psychological/Pharmacy and EMS/Physical Therapy/POST. You will need to give your Nevada Board license number on the registration form in order to receive the credit. Please note that due to scheduling rooms and trainers, we are not able to offer refunds, so please be sure the dates work into your schedule before you register. https://nvsuicideprevention.org/event/asist-lko-oct-28-29-2019/
Southwind at Pioneer Saloon
ELKO – Join Southwind from 6-8 p.m. August 21 at the Western Folklife Center for an evening of free music. The band plays Americana, Folk and Celtic music. There is always room to dance.
Art Connect Elko set for Sept. 11
ELKO — The Elko Arts and Culture Advisory Board, along with the Nevada Arts Council, will host "Art Connect Elko" at 5:30 p.m. Sept. 11 in the upstairs ballroom at the Stockmen's Casino and Ramada Hotel. Art Connect is a public meeting that strives to bring Elko's arts, cultural and entertainment partners together for collaboration, recognition and connection. Every artist, actor, writer, musician, muralist, dancer, writer, arts educator, member of an arts or cultural organization, employee of the arts or fan of the art community in Elko is encouraged to attend.
This is the start of a grass roots effort to bring the Elko's art community together to make our community's art and cultural future strong. "Art Connect" will begin with an opportunity for any individual and organization to tell the audience about their work and ideas for their future. A discussion will follow about ways and methods the art community can come together and increase visibility and support for all art entities in our region. For more information, please contact Shelley Petersen at the City of Elko at 777-7210 or email s.petersen@elkocitynv.gov.
Western Folklife Center exhibition
You have free articles remaining.
ELKO – "Portraits of the Gathering: Faces and Voices of Cowboy Poetry" is installed in the Wiegand Gallery and on Elko storefronts. This is a photographic exhibition of individuals who have brought heart and soul to our community through their poetry, story, song and artistry; The "I've Got Spur exhibition of handcrafted pieces from the Western Folklife Center's collection is displayed alongside other contemporary and historic examples.
FRC offers private parent education sessions
ELKO — The Family Resource Center offers free individualized parent education sessions to build parenting skills. There are eight different programs, including the age and stage of development for the children in the home. Curricula is developed for specific family situations such as co-parenting through divorce or separation, blended families or improving school performance. These evidence-based programs focus on the families' strengths and provide tools and information designed to help parents better handle stress, positive interaction, discipline and helping the child to develop lifelong learning habits. For more information call 753-7352, or email parenting@elkofrc.org.
Free healthy teen program
ELKO — Family Resource Center hosts free healthy teen programs each month at 331 7th St. These fun, lively, evidence-based age-appropriate programs teach youth about making healthy life decisions. The program incorporates medically-accurate information along with crucial knowledge identifying and handling social pressures, communicating effectively and dealing with peer pressure. Youth learn about puberty, hygiene, personal responsibility, independence, avoiding risky behaviors, respect for self and others and reproductive health while building knowledge, skills and confidence. Youth receive their choice of a free backpack full of school supplies or a $25 gift card for Marshall's or JCPenney after completing the program. Parents receive a free $15 gas card upon their children's completion of the program. There is a limit of one free incentive per participant per year.
A parent or guardian must pre-register by completing a permission slip before class. For more information or to sign up, contact 753-7352 or teenhealth@elkofrc.org.
Let's Dance!
ELKO—Dancing happens every second and fourth Thursday of the month in the Western Folklife Center's G Three Bar Theater. The program starts at 6:30 p.m. with a $5 dance lesson. Open dancing begins at 7 p.m.
Adults and teens welcome, no partner or experience necessary. For questions on lesson specifics, contact ElkoLetsDance@gmail.com.
St. Mark Lutheran Preschool
ELKO – St. Mark Lutheran Preschool has openings for 2019 – 2020. Call 753-4750 between 8 a.m. and noon.
Summer of Silver program
ELKO — The Northeastern Nevada Museum is collecting aluminum cans for a new interactive exhibit featuring Silver the bald eagle as part of the museum's Summer of Silver program. Cans can be dropped off at three locations: the museum, 1515 Idaho Street; Spring Creek Association, 401 Fairway Boulevard; and the Elko Daily Free Press, 3720 Idaho Street. For more information call 738-3418.
Alzheimer's Support Group
ELKO — The Alzheimer's Support Group in Elko will be postponed until further notice. In the meantime, please check out alternative resources like the Alzheimer's Association Virtual Support Group Link, Telephone Support Groups or Online Forum. For more information about alternative support groups, please call the Alzheimer's Association 24-hour Helpline at 1-800-272-3900 or visit our website at www.alz.org/CRF.
Beta Sigma Phi seeks members
ELKO – Are you looking for new friends and fun things to do? Would you enjoy a social or community service-oriented group? Beta Sigma Phi could be just right for you. The international women's friendship network provides service opportunities and educational programs to its members. There are women of all ages, interests, educational and economic backgrounds. It is the largest organization of its kind in the world. For information about Beta Sigma Phi visit www.betasigmaphi.org or contact Karla Walker at 397-3562.
Horizon Hospice support group
ELKO — Those who have experienced the death of someone significant are invited to join Horizon Center Grief Group meetings on the first and third Mondays of every month, except on holidays. The group meets at 1250 Lamoille Hwy, Suite 413, from 6-7 p.m.
The purpose of the group is to provide information about the grief process; to share experiences; and to alleviate the feeling of isolation.
For more information call 778-0612.
Sunrise Rotary meets at Dalling Hall
ELKO — The Rotary Club of Elko Desert Sunrise meets each Thursday morning (except the second Thursday of each month is an evening social) in Dalling Hall – 600 Commercial St.
Members are dedicated people who share a passion for community service and friendship. The club connection gives you the chance to develop skills like public speaking, project management, and event planning. Buffet breakfast begins at 6:30 a.m., cost is $15 per person. Call at least one day in advance to reserve your breakfast. Everyone is welcome.
Interested to learn more? There are two active Rotary Clubs in Elko. See https://www.elkorotary.org/ for information on the Rotary Club of Elko, which meets around the lunch hour.
Young Life teens meet every Monday
ELKO — Young Life plays an important role in our community and offers teens hope, faith, adventure and unconditional friendship. Young Life is looking for new teen members. Want to go to camp this summer and have some fun with other teens? Meetings begin at 6:42 p.m. at 616 Commercial St. Call 397-8129 or see Facebook page under Young Life Elko/Springcreek.
Watercolor class
ELKO – Melanie Smith will be offering a watercolor class from 5:30 to 7:30 p.m. every Tuesday at the Elko County Art Gallery located at 407 Railroad St. Supplies will be provided or feel free to bring your own. The cost is $10 for members and $15 for non-members. Email ecacelko@gmail.com for details.
Tai chi in the park
ELKO – A free tai chi session will be held at 5:30 each Wednesday during the summer in Main City Park behind the museum.