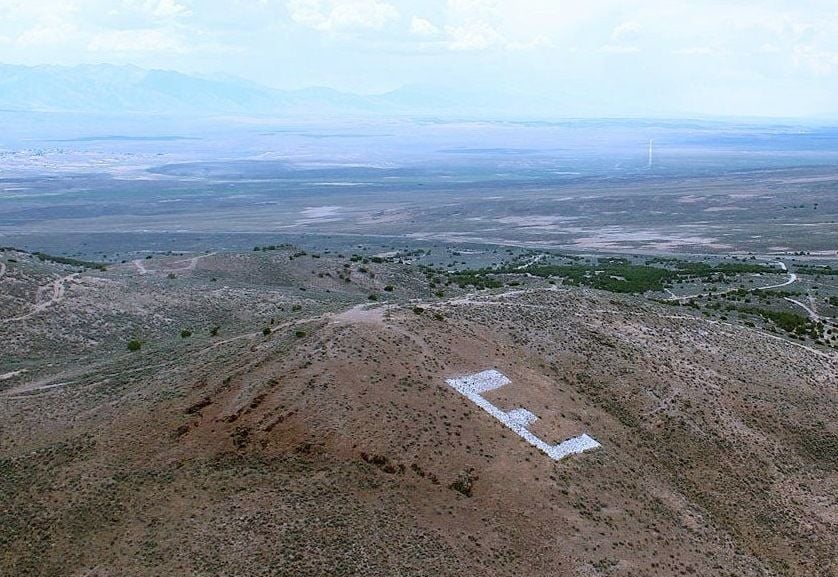 EHS Class Reunion slated Sept. 4
ELKO – The Elko High School Class of '56 will gather for a reunion on Sept. 4, 2021 at the Maverick Casino & Hotel (previously Red Lion) from 5-11 p.m.
The class is extending the invitation to all EHS classes from the 1940s, 1950s and 1960s.
Guests are welcome. The cost is $40 per person.
Please RSVP by August 27th to get a head count for food ordering. Call Harry Botsford at 240-431-1235. Class of 1957, call Kathy Taylor at 775-738-3599
The Maverick Casino & Hotel is offering special rates Sept. 3-6 under the block of EHS Class of 56 Reunion.
Make reservations by Aug. 27 by calling 775-738-2111 and asking for the "EHS Class of 56 Reunion."
Holocaust Book Club to meet
ELKO — The Holocaust Book Club has started back up at the Elko County Library. The book club will be meeting August 19 from 4:30-5:30 pm in the Bruce Memorial Meeting Room.
The book that will be discussed is "Code Name: Lise" by Larry Loftis. The library has a limited supply of books available for check out. Participants can stop by the front desk and check out a book. New participants are welcome.
For additional information, please call 775-738-3066.
Fair Parade seeks entries
ELKO – The Elko Lions Club is seeking entries for the 2021 Elko County Fair Centennial Parade. The parade will be held at 11 a.m. Sept. 3.
Garden Club meetings resume
ELKO — Join the Elko Garden Club at noon, Friday, August 6, at The Terrace at Ruby View, 1795 Ruby View Drive, as member Harmony Stahl informs us about Companion Planting: "Roses Love Garlic" and other tips to restructure your garden for more yield, fewer pests, and more.
If you need to bring a personal beverage please do so: sorry, no refreshments available. Any changes or additions to this meeting will be posted on the club's Facebook page.
Yoga in the park
ELKO — Wild Iris is offering free Yoga in the park again this summer. It's in the Main City Park near the Memorial Rose Garden. The classes are on Saturday morning at 9. The remaining dates are August 14 and 28, and September 11.
Donations are welcome but not necessary. Everyone is welcome. All you need is a yoga mat and a desire explore something new.
Al-Anon meets Wednesdays in Spring Creek
SPRING CREEK —The Al-Anon Spring Creek Step Study Group meets at 7 p.m. Wednesdays at the Spring Creek Baptist Church, 360 Spring Creek Parkway. The program is in person or virtual.
If you or someone you know is worried about a family member or friend's drinking problem, Al-Anon is a mutual support group that shares their experiences, strengths and hope. Zoom meeting ID 890 588 5311 Password F8KmfZOn.
Celebrate recovery and find freedom
ELKO – Find freedom for your hurts, habits and hang-ups with The Nazarene Church Christ-centered recovery program every Friday evening.
A large group meets at 6 p.m. and a smaller group gathers at 7 p.m. The church is located at 740 Sage St.
Call 738-6714 for more information.
Medicare providers in Elko
ELKO — The Medicare in Elko Workgroup has updated their list of Elko medical providers. Listed are those clinics that will accept a new patient using Medicare or Medicaid.
It specifically lists clinics where patients can set up appointments with specific providers. The tri-fold brochure also lists providers found outside of Elko, along with two state agencies that help people with their Medicare needs. Senior Services and other medical services are listed.
The updated list is available on the group's website, medicarinelko.org. They also have a Facebook page "medicare in elko," with a link to the brochure.
FRC hosts free teen programs
ELKO — Family Resource Center is hosting free online and in-person teen health programs each month for youth in Grades 5 to 7 and Grades 10 to 12.
These fun, evidence-based age-appropriate programs teach youth about making healthy life decisions. They incorporate medically accurate information along with crucial knowledge about identifying and handling social pressures, communicating effectively and dealing with peer pressure. Youth learn about reproductive health, puberty, hygiene, personal responsibility, avoiding risky behaviors and respect for self and others, while building knowledge, skills and confidence.
Youth receive their choice of a free backpack full of school supplies or a $25 store gift card after completing the program. There is a limit of one free incentive per participant per year. A parent or guardian must pre-register the participant by completing a permission slip before class.
The online programs are presented using Zoom in four day blocks for an hour and 45 minutes each day after school. The in-person classes vary, but are usually one day, scheduled on a Saturday or during holiday breaks. For more information call 753-7352, text 775-397-1874 or email teenhealth@elkofrc.org.
How glaciers created Lamoille Canyon
ELKO — Glaciers and where to see glacial features will be the topic of a talk at Thomas Canyon Campground on July 31.
Gregory Van Oosbree, a geologist with the U.S. Forest Service, will present on how two glacial ages changed the Ruby Mountains. This free event takes place Saturday, July 31, at 7 p.m. Meet at campsite 9A at Thomas Canyon Campground in Lamoille Canyon.
This campground presentation is brought to you by the Friends of the Ruby Mountains and the U.S. Forest Service, and sponsored by Scenic Canyons Recreation Services.