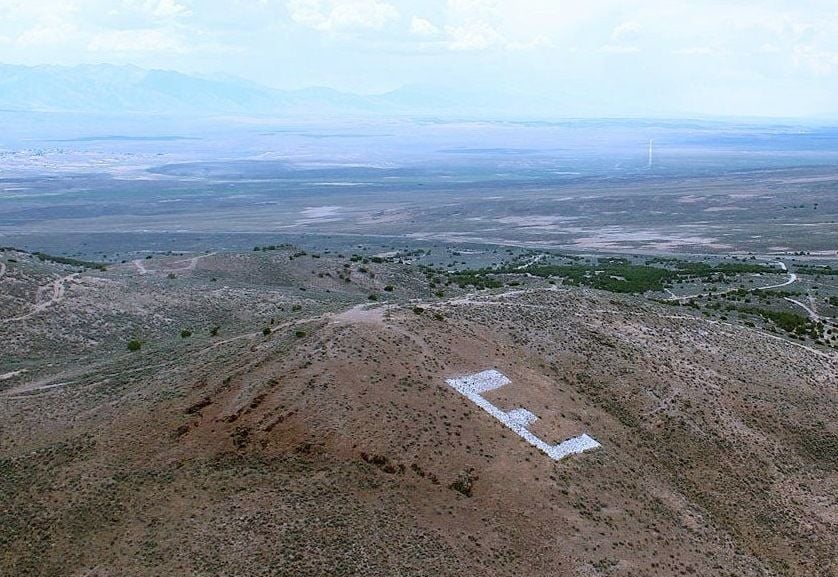 Wiegand Gallery
ELKO – A special exhibit for the Elko Mural festival is installed at the Western Folklife Center. "Climb Down the Ladder, This Painting Is Done: Contemporary Muralists Outside to Inside" will be available for viewing until Dec. 14. An artist reception will be held from 7-9 p.m. Sept. 25. The reception is open and free to the public.
Elko Mural Festival
ELKO – Take a virtual tour of the Reno Street Art Project presented by the University Libraries from the University of Nevada, Reno. Explore a three-dimensional map of Reno and discover over 100 murals, including murals from the Reno Mural festival held in 2017.
The experience will be available from 10 a.m. to 5:30 p.m. Sept. 26-28 at the Western Folklife Center, 501 Railroad St. Docent-led Elko mural tours will begin at 2 p.m. and 5 p.m. Sept. 27. Additional tours will be led at 10 a.m., 2 p.m. and 5 p.m. Sept. 28. A final tour will be led at noon Sept. 29 in the parking lot behind 410 Idaho St.
A full schedule of the mural festival activities will be published just before the event in the Elko Daily Free Press.
Living Proof Simulcast
ELKO – Calvary Baptist Church is hosting study with Beth Moore and worship with Travis Cottrell from 9 a.m. to 4:30 p.m. Sept. 28 at 577 Walnut St. Tickets are $15 until Sept. 22. Tickets purchased after that date are $20. Lunch is included. Open captioning will be available. For more information call 934-0478.
Elko Archery Club
ELKO – The Elko Archery Club is having a 20 target end of summer 3-D shoot on Sept. 28 at the archery range. Participants can sign up starting at 8 a.m. The shoot starts at 9 a.m. sharp. Unmarked range finders are OK. The range will be closed from 1 p.m. Sept. 27 until after shoot is over. There will be fun for the whole family.
Hospital presents free nutrition class
ELKO – Northeastern Nevada Regional Hospital will present the next installment of the Healthy Living Series from 5:30—6:30 p.m. Oct. 2 in the hospital classroom. The topic for October is "Fitness at Home: Fun and Creative Ways to Exercise." This class series is designed to provide practical, everyday steps toward achieving a healthier lifestyle.
The classes are open to everyone in the community and are offered free of charge. Those who are interested in learning more may call 748-2094.
National Cowboy Poetry tickets on sale
Elko Garden Club
ELKO — The public is invited to join the Elko Garden Club for an interesting talk about drip watering systems by Greg Pyatt. The lecture will take place at noon Oct. 4 in the Elko County Library.
The Pyatt acreage is a good mixture of trees, garden, lawn and more. Attendees can look forward to learning a lot and having questions answered.
Lamoille Harvest Festival
Lamoille – Bring the family to beautiful downtown Lamoille for a day of fall fun 9 a.m. to 4 p.m. Oct. 5 at Lamoille Rancher's Center. Vendors will have handcrafted wares, hot dogs, chili and baked goods. A petting zoo will be set up for children.
Free Flu Shot Clinic
ELKO — Northeastern Nevada Regional Hospital will provide free flu shots Oct. 5 to everyone who needs one, ages 4 and up. The drive-thru clinic will be held in the hospital parking lot from 8 a.m. to noon. Participants will not even need to get out of their cars.
While the flu shots are completely free, the public is encouraged to bring a donation of canned food which the hospital will distribute to local food banks. For more information call Steve Burrows at 748-2007.
Jam On!
ELKO – Join a musical jam session at the Western Folklife Center's Pioneer Saloon, 501 Railroad St. Southwind facilitates the event. Bring your instruments and your friends.
Let's Dance!
ELKO – Take part in dancing lessons and open dance starting at 6 p.m. every second and fourth Thursday of the month at the Western Folklife Center's G Three Bar Theater. The cost is $5. Now experience is necessary and the event is open to adults and teens. Contact ElkoLetsDane@gmail.com for more information.
ASSIST suicide prevention training
ELKO – Assist is offering a course from 8 a.m. to 5 p.m. Oct. 28 and 29. The class will be held at the Elko County School District Office in the Resource Library Room at 850 Elm St. Registration for the training is $65 per person and there is room for 30.
There are continuing education units available for this training. You will need to give your Nevada Board license number on the registration form in order to receive the credit.
Haunted Halloween: Southwind at the Pioneer Saloon
ELKO – Enjoy Southwind's annual Haunted Halloween Concert at the Western Folklife Center. The band will play Celtic, Americana and folk music. The event is form 6-8 p.m. Oct. 30 and is free to the public.
Fifth Cioppino Feed and Auction
ELKO – The Boys & Girls Clubs of Elko and the Elko Federal Credit Union would like you to come and enjoy the Fifth Annual Al Bernarda Cioppino Feed and Auction on Nov. 2.
Luciano's Restaurant donates the food, Blach Distributing donates the drinks, and Khoury's Market provides live and silent auctions and live entertainment.
This year's entertainment includes "America's Got Talent" winner Michael Grimm, and country artist Carver Louis.
This event will be held at the new Elko Conference Center with reserved tables of 10 for $850, and individual tickets at $85. Space is limited. Call the Boys & Girls Clubs of Elko at 738-2759 to reserve your tickets.
Lamoille Women's Club Fall Craft Festival
SPRING CREEK – The Fall Craft Festival will take place Nov. 9 and 10 and Spring Creek High School. The Lamoille Women's Club is now accepting vendor applications for the event. Proceeds fund the club's many community projects.
For more information contact Joyce Kay at 753-7242, Charlene Mitchel at 738-3851, Pam Osmonson at 397-2214, or visit www.lamoillewomansclub.org.
SkyWarn Spotter Training
ELKO – The National Weather Service is hosting a free class for potential storm spotters. Spotters serve as "eyes on the ground" for the agency in the war against severe weather. Reports help NWS more accurately warn for severe weather and save lives.
Training covers the basics of weather safety, identifying hazardous weather features, and how to report weather. The class will be taught by Brian Boyd, senior meteorologist with NWS.
The class will be held from 6 – 8:15 p.m. Oct. 16 on the GBC Elko campus. There are possible interactive video sites in Battle Mountain, Ely, Pahrump, West Wendover, and Winnemucca. Call 753-2231 if you would like to participate.