Orogen Royalties Inc. plans to generate royalty portfolios from exploration projects in Nevada, Canada and Mexico from the merger of Renaissan…
The Biden Administration's moratorium on oil and gas leasing raised concerns in states that receive much of their revenue from the oil and gas…
A new federal lawsuit is challenging the construction of a huge Nevada lithium mine approved in the final days of the Trump administration
It has been just over one year since Komatsu and the Elko community celebrated the grand-opening of a new $47 million, 150,000 square foot fac…
Don't miss the spring edition of the Mining Quarterly coming out March 5 at newsstands and in the Elko Daily Free Press
ELKO — A Shoshone Tribe expressed grievances with Nevada Gold Mines, saying the mining company has not done enough to benefit indigenous peopl…
A new company focused on exploration and mining in Nevada is slated for birth in early March as a spinoff when Equinox Gold Corp. acquires Pre…
Nevada's mining industry is a target in the Legislature for lawmakers aiming to increase mineral taxes, but mines and the communities where th…
Welcome to the first Mining Quarterly edition of 2021, a year that could see major challenges for the industry on several fronts.
When Nevada legislators were summoned by the Governor to special session this summer, our state was in a precarious situation. COVID-19 presen…
SSR Mining Inc. posted net income attributable to shareholders of $89 million, or 41 cents per share, and adjusted attributable net income of …
For Camille Creamer, working in the mining industry has provided stability, direction and a sense of fulfillment.
Royal Gold Inc. reported net income of $59.9 million, or 91 cents per share, in the fourth quarter on record revenue of $158.4 million and adj…
Hecla Mining Co. is exploring in Nevada and toll-milling refractory ore stockpiled from the Fire Creek Mine near Crescent Valley, but the comp…
The company plans to spend $120 million on exploration this year, up from $90 million in 2020.
LAS VEGAS — An employee working at the Sierra Ready Mix Quarry Site in Clark County died Feb. 25, according to a preliminary report from the M…
Nevada Gold Mines has officially launched the company's new employee giving campaign, known as the Heritage Fund. The charitable workplace giv…
Cyanco has come a long way since opening a plant near Winnemucca in 1990, with expansions at Winnemucca, a new plant in Texas, international s…
In February, Comstock secured the rights to a majority stake in LINICO Corp., a lithium-ion battery recycling company with a battery metal rec…
2021 will be about finalizing changes "to take Florida Canyon to a larger production profile at lower operating costs."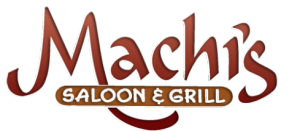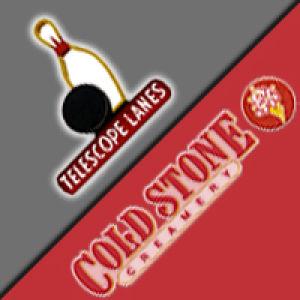 Cold Stone-Telescope Fun Center
Don't miss the spring edition of the Mining Quarterly coming out March 5 at newsstands and in the Elko Daily Free Press
U.S. Gold's exploration projects in Nevada include Keystone and Maggie Creek
The company plans to spend $120 million on exploration this year, up from $90 million in 2020.
Coeur Mining Inc. announced adjusted net income for the fourth quarter of $19.1 million, or 8 cents per share, and net income from continuing …
VANCOUVER – Fiore Gold Ltd. announced net income of $4.5 million, or 5 cents per share, for the quarter ending Dec. 31, which is the first qua…
A gold exploration project in the southeastern corner of Cassia County wants to expand.
Newmont Corp. reported sharply higher net income of $806 million, or $1 per share, and adjusted net income of $856 million, or $1.06 per share…