WINNEMUCCA—Paramount Gold Nevada Corp. recently released the results of the feasibility study for its Grassy Mountain Gold Project in eastern …
EUREKA -- Nevada Vanadium LLC. has acquired the Bisoni vanadium project from CellCube Energy Storage Systems Inc. pursuant to the Asset Purcha…
ISLAMABAD (AP) — An international tribunal granted a stay pending a final decision on a $5.8 billion penalty imposed on Pakistan for denying a…
COEUR D'ALENE, Idaho— Hecla Mining Company announced its preliminary production results, anticipated cash position at the end of the third qua…
Jackie Brickey has spent a lot of time on her own. Ed, her husband, has been in the mining industry for years and that meant a great deal of t…
DENVER— Newmont Corp. has agreed to sell a portfolio of eleven royalties to the Vancouver based Maverix Metals Inc. Newmont will receive total…
ELKO — Kinross Gold Corp. has begun the process of expanding its Bald Mountain Mine, located in White Pine County.
TORONTO—Kinross Gold Corporation announced its robust three-year guidance Thursday, with production expected to steadily increase by 20 percen…
VIRGINIA CITY--Comstock Mining Inc. has elected Judd B. Merrill, 49, to its board of directors. Merrill is currently the CEO of Aqua Metals Inc.
HELENA, Mont. (AP) — A multi-year effort to open a Montana copper mine has begun with construction work at the Black Butte Copper Project.
CARSON CITY — Nevada Gold Mines is investing $2.2 million in digital education in partnership with Discovery Education and the Nevada Departme…
CARSON CITY — The Bureau of Land Management is seeking public comments on an environmental assessment analyzing two proposed pozzolan mines ju…
KINSHASA, Congo (AP) — More than 50 people are dead after landslides caused the collapse of three artisanal gold mines near the city of Kamitu…
TORONTO— Americas Gold and Silver Corp., a North American precious metals producer, provided an update Thursday on the ramp-up of Nevada's Rel…
Gold prices crossed the $2,000 threshold for the first time in history, closing at $2019.40 per ounce Tuesday, Aug. 4, on the New York Mercant…
The discovery of the Comstock Lode in 1859 ignited the fuse on what would go down in history as the most significant silver discovery in the U…
DENVER--Newmont Corporation announced today the election of Susan N. Story to the Board of Directors effective September 10th. The company has…
Mine south of Carlin will be first to produce critical mineral
RENO — The Nevada Mining Association has announced the recipients of its annual Individual Safety Awards. The annual recognition celebrates th…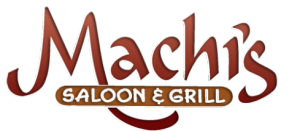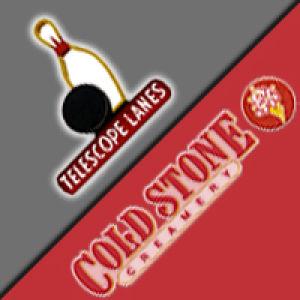 Cold Stone-Telescope Fun Center
GGX Gold Corp. has provided an update on its 2020 exploration program at the Gold Drop property in the Greenwood Mining Camp.
Hello miners, hello podcast listeners, welcome to another episode of mining minds. We appreciate you guys taking your time to hang out with us…
 As state lawmakers renew their efforts to adjust the Nevada Constitution to allow for increased taxing of mining companies, Assemblyman John …
It has been two months since the launch of the I-80 Fund by Nevada Gold Mines, and local businesses are applying for, and receiving low-intere…
While the COVID-19 pandemic has affected the way the American Exploration and Mining Association does business, Executive Director Mark Compto…
U.S. Gold Corp.'s president and chief executive officer, Edward Karr, hopes exploration drilling this season uncovers new evidence the company…
Dennis Gartman, whose trading skills earned him the moniker Commodity King, once cautioned, "Silver is a young man's game." An older Clint Eas…