CHEYENNE, Wyo. (AP) — A U.S. Bureau of Land Management proposal published Oct. 18 would make it easier for mining companies to request lower g…
WINNEMUCCA – The Bureau of Land Management has signed a record of decision allowing the Hycroft Mine west of Winnemucca to expand its precious…
DENVER – Newmont Goldcorp Corporation has appointed Dan Janney to continue improving the company's safety and operational performance in North…
RENO – Mining companies from around the world have begun using artificial intelligence in their operations. From safety and maintenance, to ex…
Nevada Gold Mines Ltd. produced 535,000 ounces of gold in the third quarter, Barrick Gold Corp. announced Thursday. The figure is for all the …
CARSON CITY — Nevada Gov. Steve Sisolak made three appointments to the Commission on Mineral Resources this month.
BOISE, Idaho (AP) — A Canadian company hoping to mine for gold in central Idaho wants a lawsuit filed by the Nez Perce Tribe requesting that t…
CARSON CITY (AP) — A group of Nevada history buffs has formed Friends of Sutro Tunnel to restore the remains of the abandoned and deterioratin…
RENO – The public is invited to join geoscientists from the Nevada Bureau of Mines and Geology on Oct. 12 for a free field trip during which t…
OMAHA, Neb. (AP) — The company working to build a mine in southeast Nebraska to extract a rare heat-resistant element says the project qualifi…
A gold pour is an impressive sight. The liquid gold, glowing brightly as it flows out of the furnace, is quite beautiful. And it's very hot – …
ELKO – The Bureau of Land Management's Tuscarora Field Office is seeking public comment on Copper One's proposed expansion to their Vanadium E…
Lithium Nevada Corp. has entered into an agreement with a contract miner for the Thacker Pass lithium project near Orovada in Humboldt County,…
BUTTE, Mont. (AP) — A Montana mine company has laid off dozens of workers, but could hire again as it aims to prevent acid rock drainage.
Maptek, a leading mining technical solutions company with offices around the world, is opening its second office in the United States next wee…
The Anaconda Copper Mine sits about three miles from the city of Yerington, and on a warm day in early September, the once-active mining site …
DENVER – Barrick Gold Corp.'s president and chief executive officer, Mark Bristow, has announced a new discovery hole in Nevada at the Fourmil…
DENVER – Newmont Goldcorp Corp. has received top ranking as a global gold mining company on the Dow Jones Sustainability Index for its environ…
Nevada Gold Mines LLC's Deep South project at the Cortez Mine south of Crescent Valley has received approval from the U.S. Bureau of Land Mana…
DENVER – Newmont Goldcorp Corp.'s president and incoming chief executive officer, Tom Palmer, will be presenting an update on the company at t…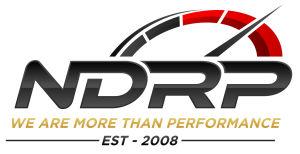 Neff's Diesel Repair & Performance
Hycroft Mining Corp. is nearing final U.S. Bureau of Land Management approval for an expansion project at the Hycroft Mine that is back in ope…
In a ranch house on the Horseshoe Ranch near Beowawe, George Fennemore and Joel Donalson spread out a map showing many acres of ranch land as …
ELKO – Halliburton Energy Services has the U.S. Bureau of Land Management's approval to expand the Rossi barite mine in Elko County.
This issue's column is a collaborative effort – Dr. Boyce talked with his assistant, Adria Pullizano, over the phone, and she wrote about his …
"It's just been a terrific year when it comes to investing in Robinson's future," Amanda Hilton, general manager of the Robinson Mine, said du…
DENVER – Royal Gold's royalties on the Cortez Mine in Nevada gave the company the boost that later led to royalties and revenue streams from o…
There a number of interesting developments in the world of gold, gold mining and finance going on, making it tough to focus on any one of them…