The mission of the museum is to share the history of mining and the Leadville area, and to also give people the opportunity to learn about the…
Diane Watson, who retired as a MSHA supervisory special investigator in December 2019, recently visited with the Mining Minds podcast hosts an…
Sibanye Stillwater Ltd. and ioneer Ltd. announced they have formed a joint venture to develop the Rhyolite Ridge Lithium-Boron Project in Esme…
Bryan Ulrich writes a blog and produces a podcast called Behind the Scenes with Bryan.
Rango purchased Remington about a year and a half ago, but the Elko office and Nevada presence still sport the Remington name
Commodity values, taxes, and regulations all change, and the larger the stockpile, the greater the risk that a today's ore may not be profitab…
Mincon, a global drilling business, specializes in the design, development, manufacture and service of hard-rock drilling solutions.
The warehouse was built to supply all Newmont operations but was operated by Cat Logistics until 2012, and then by Neoria Logistics until 2014…
BILLINGS, Mont. (AP) — Environmental groups have filed notice they plan to sue Gov. Greg Gianforte's administration after it dropped a legal c…
About three years ago, the environmental and geotechnical consulting practice turned special attention to Nevada by organizing a team of exper…
The World Gold Council's second-quarter Gold Demand Trends report showed that gold purchases by consumers increased in the second quarter, but…
Some NGM mines have been using autonomous mining equipment underground since 2017. The mine operator continues to evaluate emerging autonomous…
More than 100,000 people have signed a petition against international Rio Tinto mining company
It is absolutely imperative that we have access to the minerals needed to fuel our economy and support our manufacturing and infrastructure ne…
Mining the West talks with managers working at Nevada mines about safety. They are two winners of the Nevada Mining Association's 2021 individ…
The MINExpo is the largest mining show of its kind and in past years has drawn attendees and exhibitors from many countries. It is traditional…
A mock chain-reaction pileup involving a fuel tank and construction grader injured several people on the road leading to a mine site.
ELKO — Cashman Equipment Co. representatives will be taking 90 years of their company's history with them when they attend the 2021 MINExpo ne…
Nevada is the ideal place to mine and promote an ethical and sustainable landscape, and mining can help.
This proposed rule is one of several actions MSHA has taken to reduce fatal and nonfatal injuries involving surface mobile equipment used at m…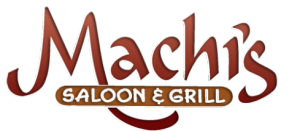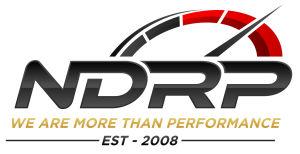 Neff's Diesel Repair & Performance
Sisolak plans to appoint Jerry Pfarr, Anthony Ruiz, Jose Witt and Pam Harrington
 i-80 Gold acquires Ruby Hill Mine, and Lone Tree and Buffalo Mountain properties, and sells its portion of South Arturo to Nevada Gold Mines …
The NAAMLP Conference Planning Committee announced that in-person registrants can transfer to the virtual sessions, which will cover the plena…
The tribes say their ancestors were massacred in the late 1800s at the proposed Thacker Pass site
These photos from Nevada gold mines were taken from 2016-17
Trout Unlimited will evaluate and prioritize potential future habitat reclamation projects in an Idaho watershed affected by historic mining. 
Fair-goers can dispose of their paper, plastic and aluminum waste in one of 30 single-stream recycling bins labeled with recycling stickers pl…