VANCOUVER – Fiore Gold Ltd. announced production for the fiscal year ending Sept. 30 of 46,031 ounces of gold from its Pan Mine in White Pine …
ANCHORAGE, Alaska (AP) — A search is underway in Alaska for two men who went missing after their gold mining boat overturned.
WINNIPEG, MANITOBA—Winston Gold Corp. said in a recent statement that development drifting is advancing along three vein headings; the Paralle…
RENO-- Every year since 1998, the Nevada Bureau of Mines and Geology at the University of Nevada, Reno has invited the public to bounce along …
Barrick Gold Corp. on Thursday announced preliminary third-quarter gold production of 1.16 million ounces, including 538,000 ounces for its 61…
TORONTO – Barrick Gold Corp. announced Wednesday that wholly-owned subsidiaries of Barrick and Bullfrog Gold Corp. have entered into a definit…
Cortez Underground is actually approaching 900 days without a lost-time accident.
DENVER-- Hycroft Mining Holding Corporation recently announced the closing of its previously announced public offering of 9,583,334 units at a…
BILLINGS, Mont. (AP) — U.S. officials in Montana have proposed withdrawing 2,600 acres of a degraded gold mining area to prevent additional mi…
RADERSBURG, Mont.-- Winston Gold Corp. is nearing completion of its Paradine Mill, a company statement said Wednesday.
ELKO— First Drilling officially commissioned a Epiroc CT-20, to expand its diamond drill fleet, a company statement said Wednesday. The track-…
VANCOUVER, BC — Emgold Mining Corp. has commenced fall and winter exploration activities on its Mindora Property in Nevada.
TORONTO-- Alamos Gold Inc. will announce its third quarter 2020 financial results after market close on Wednesday, October 28, 2020, a company…
TORONTO — In line with its strategy of focusing on Tier One assets, Barrick Gold Corp. has completed the recently announced transaction in whi…
JUNEAU, Alaska (AP) — Two Alaska legislative leaders have called on the state's governor to stop assisting the development of a proposed coppe…
BILLINGS, Mont. (AP)-- The Trump administration is seeking to fast-track mining projects and could offer grants and loans to help companies pa…
VANCOUVER, BC (AP) -- Trifecta Gold Ltd. has received approval from the Bureau of Land Management for the upcoming 13-hole RC drill program at…
MEXICO CITY (AP) --Mexico launched a special government guard force for mining operations Monday, admitting that drug cartels have preyed on t…
RENO — Every year since 1988, the Nevada Bureau of Mines and Geology has published an official report on the Silver State's mining operations.…
DENVER-- Royal Gold Inc. has entered into an agreement to sell its ownership interest in the Peak Gold Project in Tok, Alaska, and its common …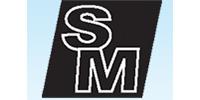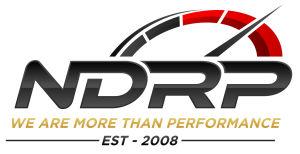 Neff's Diesel Repair & Performance
DENVER-- Newmont Corp. has formed an exploration joint venture with Agnico Eagle Mines Limited in the South American nation of Colombia.
DENVER (AP) -- Hycroft Mining Holding Corp. will offer 7,220,000 units, with each unit consisting of one share of its common stock and one war…
CARSON CITY – KGHM's Robinson Mine in White Pine County and Hudbay Minerals Inc.'s Mason Exploration Project in Lyon County received 2020 Neva…
CARSON CITY (AP) — Officials in a rural Nevada county with significant mining assets want state lawmakers to carve out an exemption in the sta…
ELKO--The Bureau of Land Management's Wells Field Office is seeking public comment to identify issues to be analyzed in an environmental asses…
Albemarle Corp. expects to resume lithium production at its Silver Peak operations in Esmeralda County early next year after idling a portion …
WINNEMUCCA—Paramount Gold Nevada Corp. recently released the results of the feasibility study for its Grassy Mountain Gold Project in eastern …