The BAPC has reviewed the application and has made a preliminary determination to issue a new permit for the Thacker Pass Project
FARMINGTON, Utah (AP) — In an effort to help save the shrinking Great Salt Lake, environmentalists are attempting a novel idea: securing water…
Biden announced in September that the Labor Department would draft a rule requiring large employers to vaccinate or test employees for COVID-1…
The proposed plan, a recorded presentation discussing the plan, a summary brochure, and the site files are available at http://epa.gov/superfu…
Neither Democrats nor Nevada's powerful resort industry want the tax measures to appear before voters next year
Barrick's production estimate for 2021 is between 4.4 million and 4.7 million ounces of gold and 410 million to 460 million pounds of copper.
The value rose because of higher gold prices in 2020, with the 2020 average price at $1,769.64 per ounce, compared with an average $1,392.60 a…
Silver prices hit a high of $29.58 per ounce on Feb. 1 of this year, but the price at the end of September was $21.52
Production could begin at Gold Rock in the second half of 2024
Senator says "moving this type of reform through a short-term budget process would create uncertainty for the industry" 
RENO (AP) — Tribal lawyers are asking a U.S. judge in Nevada to reconsider her earlier refusal to block digging at a proposed lithium mine nea…
TORONTO – American Eagle Corp. announced the company has contracted with Major Drilling for initial drilling at the Golden Gate Project on Nev…
In MSHA's annual screening of operations from Aug. 1, 2020 to July 31, 2021, the agency found no pattern of violation notices.
The Fish and Wildlife Service said potential impact from the proposed mining project, combined with the loss resulting from the recent rodent …
A look back at Newmont celebrating 50 years on the Carlin Trend, in May 2015
The move is likely to leave Mexico's only privately exploited mine, expected to start production in 2023, in the hands of a Chinese lithium company.
SUDBURY, Ontario (AP) — The last four miners trapped deep below the surface in the Totten Mine climbed to safety early Wednesday, the company …
SUDBURY, Ontario (AP) — An operation was underway to evacuate 39 miners trapped underground for more than 24 hours after a mechanical problem …
JUNEAU, Alaska (AP) — A Canadian mining company has been looking for precious metals on Chichagof Island in southeast Alaska.
The 2020 National Mining Association Sentinels of Safety winners include two Nevada honorees.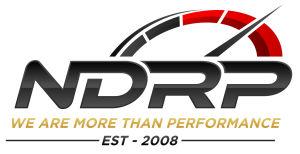 Neff's Diesel Repair & Performance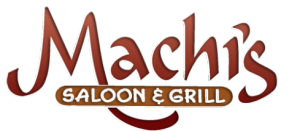 Mine rescue contests are designed to sharpen skills and test the knowledge of team members who would be called on to respond to a mine emergency.
The mission of the museum is to share the history of mining and the Leadville area, and to also give people the opportunity to learn about the…
Diane Watson, who retired as a MSHA supervisory special investigator in December 2019, recently visited with the Mining Minds podcast hosts an…
Sibanye Stillwater Ltd. and ioneer Ltd. announced they have formed a joint venture to develop the Rhyolite Ridge Lithium-Boron Project in Esme…
Bryan Ulrich writes a blog and produces a podcast called Behind the Scenes with Bryan.
Rango purchased Remington about a year and a half ago, but the Elko office and Nevada presence still sport the Remington name
Commodity values, taxes, and regulations all change, and the larger the stockpile, the greater the risk that a today's ore may not be profitab…