The company's sustainability report features comments from Sacha's Sugar Shack owner Sacha Olson, whose ice cream parlor is in Eureka.
The world's top eight gold producers are Newmont Corp., Barrick Gold Corp., AngloGold, Polyus, Kinross Gold Corp., Gold Fields Ltd., Newcrest …
Beaudreau's appointment is widely seen as an attempt to win favor with moderates who are vital to a number of Biden's priorities, including hi…
The report ranks mining jurisdictions based on geologic attractiveness and government policy.
ELKO – Gold Standard Ventures Corp. is seeking federal approval for a new gold mine in Elko County.
i-80 Gold's primary projects are the South Arturo Mine on the Carlin Trend that is co-owned by Nevada Gold Mines, the Getchell Project in Humb…
USFWS initiated a formal 12-month review of the plant last July with a listing decision due this summer
The result means a power shift and an end to Forward's long reign at the top of politics in Greenland, a self-governing Danish territory
Removing or limiting access to clean water for both rural communities directly threatens to diminish tribal resources and adversely affect cul…
Over the past 12 years, the company has donated more than $3 million to Communities In Schools of Nevada.
The 2021 ceremony will be held Oct. 23. Due to the COVID-19 pandemic, the decision about whether the ceremony will be in-person or broadcast w…
The Rhyolite Ridge Project consists of an open pit lithium and boron mine, an overburden storage facility, a processing plant, a spent ore sto…
Hudbay Minerals Inc. said Wednesday that drilling at its Copper World deposits found higher copper grades closer to the surface than were foun…
Hundreds of thousands of "orphaned" oil and gas wells and abandoned coal and hardrock mines pose serious safety hazards, while causing ongoing…
With the acquisition, Scorpio Gold now controls 6,071 acres around the Goldwedge facility, providing the opportunity to expand surface operati…
WASHINGTON, DC – The U.S. Department of Labor's Mine Safety and Health Administration has announced the availability of up to $1 million to fu…
The recent announcement by Rio Tinto means there will be a new North American supply chain for the critical mineral
Hycroft Mining Holding Corp.'s president and chief executive officer, Diane Garrett, said the company will continue to study its new two-stage…
NeoLith Energy's pilot plant is a step toward a full-scale, commercial lithium production facility. The pilot plant results will be used to op…
Through the partnership, the mining company and broadband provider help solve an issue that has plagued the community for years: getting left …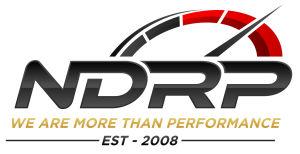 Neff's Diesel Repair & Performance

Canada-based Victory Resources is a junior international mining company developing projects in Nevada, British Columbia, Ontario and Quebec.
President Joseph Biden ordered the Interior Department to research whether he should restore the boundaries of Bears Ears National Monument an…
Barrick Gold Corp.'s closed Golden Sunlight Mine near Whitehall, Mont., is coming alive again with the reprocessing of tailings, as Nevada Gol…
"There are exciting opportunities for major new discoveries in the area between Turquoise Ridge and Twin Creeks, between Pipeline and Robertso…
Known as the Bonanza King Mine, it was discovered in 1868
CEO outlines goals for takeover of gold mine in Elko County
Photos of the gold mine in northern Elko County