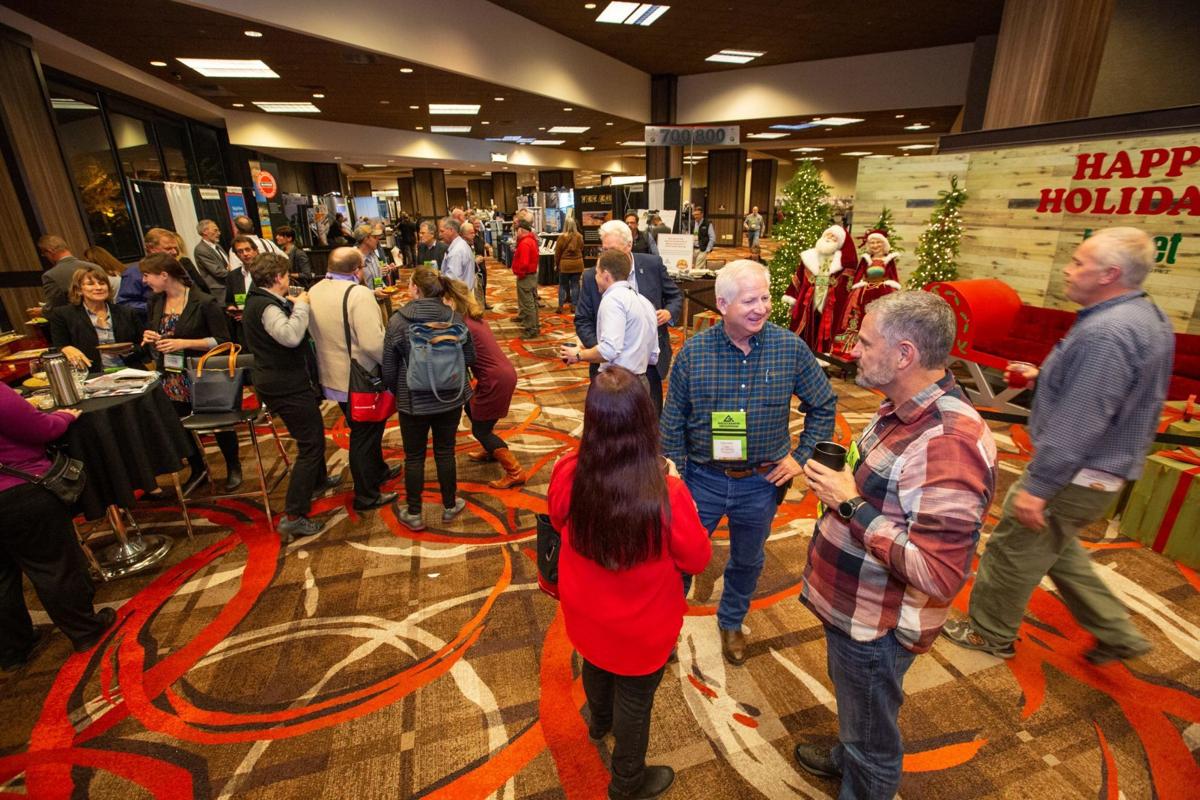 While the COVID-19 pandemic has affected the way the American Exploration and Mining Association does business, Executive Director Mark Compton says the mining advocacy group is still very much at work for its constituents.
"Even though it has changed how we do business, it hasn't changed what we do, so we are still actively engaged with elected officials, members of Congress and the administration at the federal level, advocating on behalf of the industry," Compton says.
It remains to be seen if AEMA will be able to host its traditional annual meeting this year, which is currently scheduled for Nov. 29 through Dec. 4 at the Nugget Casino Resort in Sparks, Nevada.
"Obviously the health of our members and all the event attendees is paramount, that is what is going to drive our ultimate decision," he said. "We just think that right now it is still too early to make the call on that."
Known as AEMA's signature event and one of the largest annual gatherings of the mining industry in the United States, the annual meeting serves as a trade show, educational resource and social networking opportunity all in one. The 2020 event would be the association's 126th.
"It is an opportunity for the industry to come together and learn from one another, interact and just come together as an industry," Compton said. "With the COVID-19 situation, there is a lot of uncertainty regarding the near term future of large gatherings like ours. It has kind of presented a challenge to our whole business model of bringing the industry together."
Compton said it will be up to the organization's board members to make the final decision about hosting the live event, but he says there will be an AEMA Annual Meeting this year, in one form or another.
"Based on the COVID-19 situation, we are undergoing contingency planning if we have to do a virtual event," he said. "Whether it is in-person or virtual, there will be an annual meeting."
Compton says the AMEA event attracted about 1,600 attendees last year, but those numbers have been as high as 2,500. Unlike some other trade shows that limit attendance to those directly connected to a particular industry, the AEMA's is open to everyone.
One area that AEMA worked on at the start of the coronavirus pandemic was ensuring that mining was designated as an essential industry, which has kept mines across the country producing during the pandemic.
"That has kept a lot of operations going through this, and keeping people employed," he says. "The mining companies, they have just been extraordinary in their response to the pandemic, keeping their employees safe and just continuing to safely and responsibly produce the minerals that our society requires."
Until a return to business as usual, Compton says AEMA will continue to disseminate information to its members, and fight for the causes important to them at a federal level through online meetings, emails and phone calls.
Concerned about COVID-19?
Sign up now to get the most recent coronavirus headlines and other important local and national news sent to your email inbox daily.