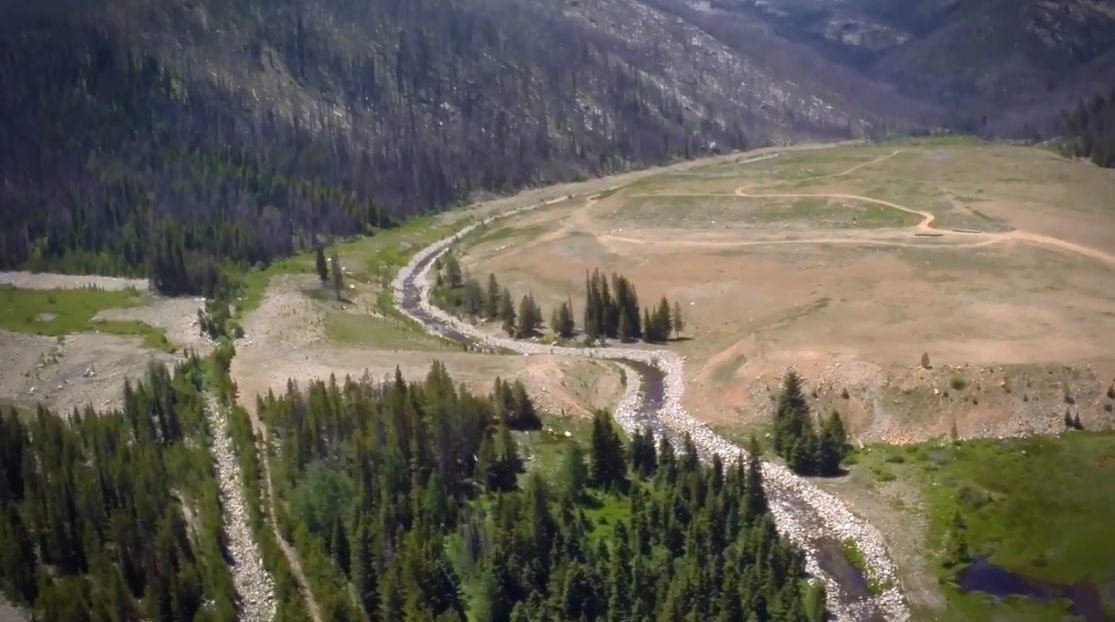 TORONTO — A "compelling investment proposition" prompted Barrick Gold Corp. to enter an agreement to acquire almost 20 percent common shares of Midas Gold Corp. The $38 million transaction could help Midas Gold advance progress at its Stibnite Gold Project in Idaho.
"We are excited to announce a new partnership that will help make the Stibnite Gold Project a reality and get Midas Gold across the permitting and feasibility finish line," Midas Gold Corp. stated on its blog.
Barrick announced May 9 that it expects to invest in 46,551,731 common shares for gross proceeds of $38,065,907. The transaction is expected to close on or about May 15.
"Midas Gold's Stibnite Gold project in Idaho offers a compelling investment proposition, with low geopolitical risk, potential for production of over 300,000 ounces of gold per year at competitive operating costs, and exploration upside," said Barrick President Kelvin Dushnisky in a statement.
The Stibnite Gold Project is near McCall, Idaho.
The site has the potential to produce 388,000 ounces of gold per year for the first four years from the fourth-highest grade open pit in the U.S., according to Midas Gold. From construction to final reclamation and closure, the company expects the project to create more than 1,000 jobs, according to a 2017 community presentation.
Before operations can begin, however, the company must progress through years of regulatory review by 11 state and federal agencies and acquire about 50 permits. The process is sensitive because the district, which encompasses part of the East Fork of the South Fork of the Salmon River, experienced heavy environmental disturbance from historical mining. About $1 billion in capital is required for the Stibnite Gold Project, according to a Midas Gold 2016 plan of restoration and operations.
The Canada-based company with offices in Idaho submitted plans to the U.S. Forest Service in 2016 to develop the gold and antimony operation while repairing past environmental damage. Environmental efforts would include reconnecting waterways, repairing water quality, re-establishing topsoil, creating wetlands, and removing and processing past tailings.
"Midas Gold is in the midst of advancing the Stibnite Gold Project through completion of a feasibility study and permitting for site restoration and redevelopment," said Stephen Quin, president and CEO of Midas Gold, in a statement. "With our detailed plan for site restoration and protection of the environment, a large, long-life and low-cost operation, and a comprehensive proposal for the closure and reclamation of the site, Midas Gold is positioned to complete the critical milestones of feasibility study and permitting."
A public comment period for the Stibnite Gold Project is expected in late 2018 through the USFS.