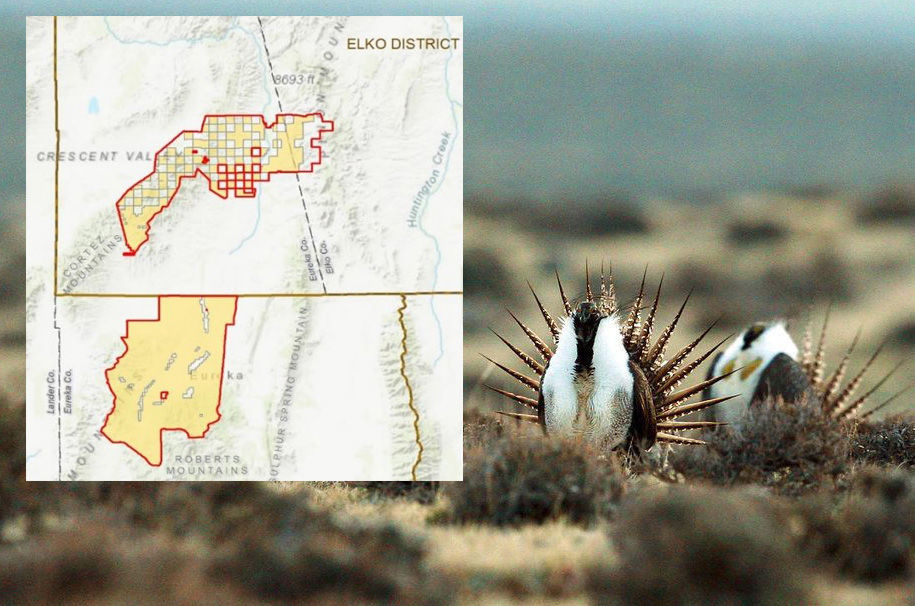 BATTLE MOUNTAIN – Barrick Gold of North America would remove trees on more than 15,000 acres in northeastern Nevada under a conservation agreement designed to help sage grouse.
The mining company entered a "bank enabling agreement" with the U.S. Department of Interior in 2015 to compensate for impacts to greater sage-grouse and sagebrush ecosystems as a result of proposed mining activities.
The BLM this week released a draft environmental impact statement on alternative conservation methods. The preferred method calls for clearing trees off 15,164 acres in Elko and Eureka counties, along with seeding, planting and "undesirable plant control" on 17,236 acres of upland habitat.
Conifer invasion is considered a threat to sage grouse, along with wildfire and invasive species.
Barrick would also implement and maintain fuel breaks on 1,575 acres.
You have free articles remaining.
The agreement calls for 70 percent of the work to be done within five years of the 35-year agreement. Most of the clearing would be done via mastication, in which small trees and shrubs are shredded into pieces and left on the ground. About a third of the trees would be removed by chainsaw thinning or lopping.
The 30-day public comment period will end on July 8.
Barrick's bank property encompasses approximately 238,192 acres between the Cortez Mountains and Sulphur Spring Mountains. More than two-thirds of the land is federally controlled; the rest is privately owned and managed by Barrick.
In October, the U.S. Forest Service advanced changes to sage grouse protections in five Western states that were put in place in 2015 by the Obama administration as way to keep the bird from being listed for federal protections under the Endangered Species Act.
The Trump administration largely repealed mitigation requirements for developers, however, Nevada Gov. Brian Sandoval issued an executive order in December that instructed the state's Sagebrush Ecosystem Council to require energy and mining companies to offset the impacts of their activities.
The credit system was central to Nevada's plan for bringing back populations of the nearly endangered bird.