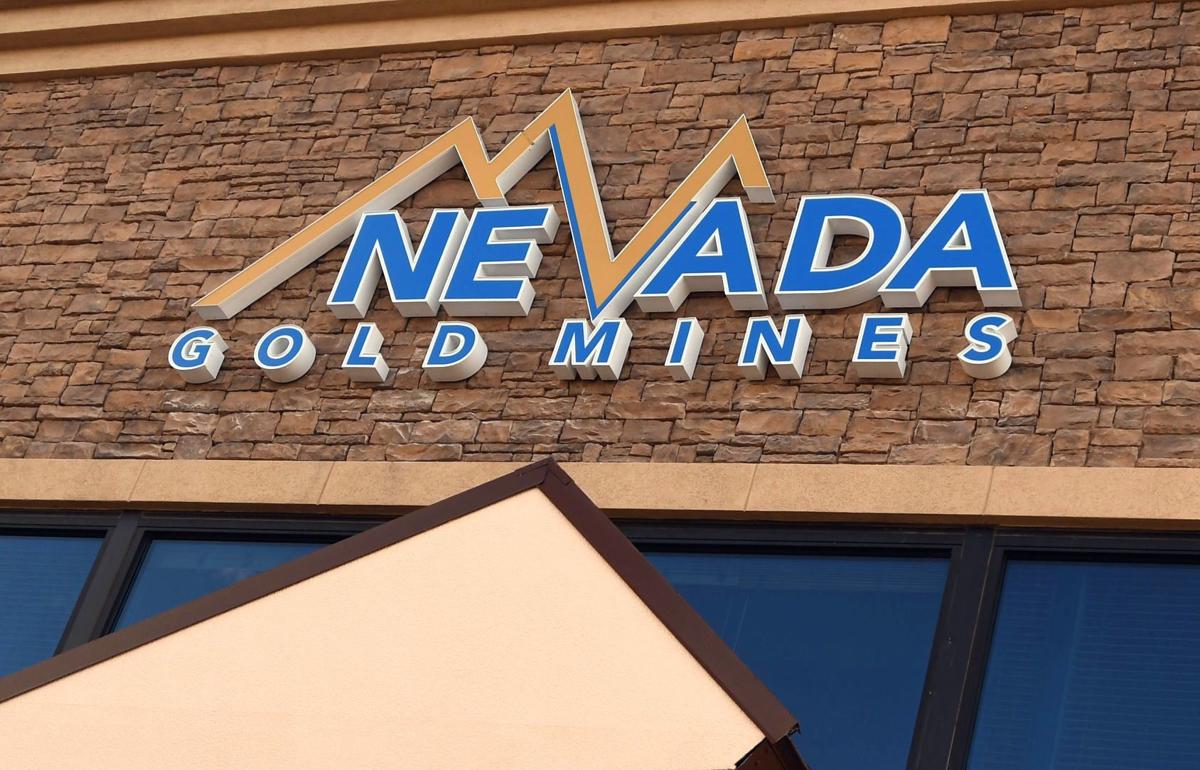 ELKO — Barrick Gold Corp. and Newmont Goldcorp Corp. officially launched Nevada Gold Mines LLC on Monday, creating the world's third-largest gold mining company less than four months after the historic joint venture agreement was reached.
A new sign went up on Newmont's former North American headquarters on Mountain City Highway over the weekend, and the parking lot was filled Monday as staff relocated from the Barrick office a few blocks away.
The new company operated by Barrick is owned 61.5% by Barrick, and 38.5% by Newmont Goldcorp.
In a press release issued from Elko, the companies said the joint venture ranks as the largest global gold producing complex by a wide margin, with three of the world's top 10 Tier One gold assets (Goldstrike/Carlin, Cortez and Turquoise Ridge/Twin Creeks) and potentially another one in the making (Goldrush).
Barrick President and Chief Executive Officer Mark Bristow, chairman of the new company, says the establishment of Nevada Gold Mines was designed to combine arguably the industry's best assets and people in order to deliver the best value to stakeholders.
"Its creation was driven by a compelling logic which had long been evident to all but had been elusive for two decades until we finally achieved a breakthrough this year," he said. "Over the past months we have selected and set Nevada Gold Mines' leadership in place. The company now has one team that shares one vision, and who are more than ready to race out of the starting blocks. We have also identified the very significant synergy opportunities which are immediately available and those which have been targeted for the future."
You have free articles remaining.
Nevada Gold Mines is targeting production of between 1.8 and 1.9 million ounces at a preliminary estimated cost of sales of $940 to $970 per ounce and AISC of $920 to $950 per ounce for the second half of 2019. The price of gold dropped dramatically on Monday, closing at $1,383.70 in New York following a steep climb over the past month.
The company reported it has a strong reserve and resource base with Proven and Probable Reserves of 48.3 million ounces; Measured and Indicated Resources of 27.4 million ounces; and a further 7.5 million ounces of Inferred Resources with still more potential.
Its assets in northeastern Nevada include 10 underground and 12 open pit mines, two autoclave facilities, two roasting facilities, four oxide mills, a flotation plant and five heap leach facilities. In 2018 these operations produced a total of 4.1 million ounces of gold, approximately double that of the industry's next largest gold mine (Muruntau in Uzbekistan).
Newmont's headquarters is now in Vancouver, British Columbia.
Newmont Goldcorp Chief Executive Officer Gary Goldberg said, "This innovative joint venture represents a unique opportunity to generate additional long-term value for our shareholders, employees, and the communities of northern Nevada. By combining our assets and talent in Nevada, the joint venture will extend safe, profitable and responsible production much further than what each company could have done on its own. We look forward to actively participating in and supporting the JV to deliver a positive step-change in results."
Future benefits of the joint venture include longer profitable mine lives, longer-term employment opportunities, longer-term benefit-sharing with local communities and longer-term advantages for Nevada's economy, the companies said.
Bristow noted that the Nevada Gold Mines management team includes executives from both joint venture partners. The executive managing director is Greg Walker, formerly head of operations and technical excellence for Barrick's North American region.
Barrick has three board seats and Newmont Goldcorp two, with the board supported by technical, finance and exploration advisory committees on which both companies have equal representation.