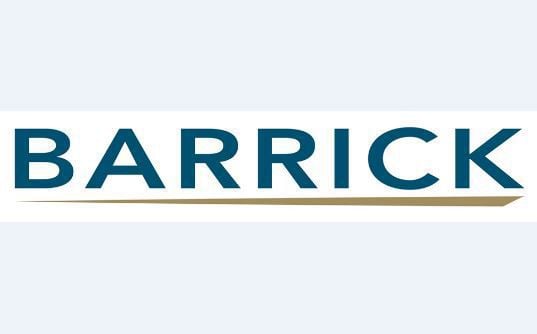 Barrick Gold Corp. on Thursday announced preliminary gold production of 1.04 million ounces in the second quarter, down from 1.15 million ounces in the second quarter of last year, and Barrick's 61.5% of Nevada Gold Mines production totaled 452,000 ounces of gold in the quarter.
The second-quarter production from NGM operations was down from 521,000 ounces of gold in the 2020 quarter. The Toronto-based company reported that Nevada production was impacted because of planned maintenance shutdowns and a mechanical mill failure at the Goldstrike roaster.
Barrick stated that the Goldstrike roaster north of Carlin is currently operating at a reduced rate and work to repair the mill is expected to be completed in the third quarter, with actions being taken to mitigate the impact on NGM's full-year production.
Barrick operates Nevada Gold Mines, and Newmont Corp. holds 38.5% of the joint venture.
NGM's Carlin operations produced 190,000 ounces of gold in the second quarter for Barrick's 61.5% interest, compared with 235,000 ounces in the 2020 quarter, and Cortez operations between Carlin and Battle Mountain produced 110,000 ounces, down from 132,000 ounces in the second quarter of last year.
The Turquoise Ridge operations in Humboldt County produced 78,000 ounces, down 1,000 ounces from the 2020 quarter, and Long Canyon Mine between Wells and West Wendover produced 46,000 ounces, up from 40,000 last year. The Phoenix Mine produced 28,000 gold ounces, down from 35,000 ounces in the 2020 quarter.
Phoenix south of Battle Mountain is a gold and copper operation but the production is measured in gold equivalent ounces.
The company also said that there was planned maintenance at the Pueblo Viejo Mine in the Dominican Republic that affected Barrick's second-quarter production figures but stated that Barrick is still on track to achieve its 2021 production goal of 4.4 million to 4.7 million gold ounces.
Barrick operates Pueblo Viejo and owns 60%, while Newmont owns 40%.
Barrick's production announcement states that both its Africa and Middle East region and Latin America and Asia Pacific region are trending higher in gold production, while North America is trending to the lower end.
Beyond the NGM and Pueblo Viejo operations, Barrick's current producing gold operations include the Hemlo Mine in Canada; Veladero in Argentina, which is 50% owned by Shandong Gold; Buzwagi, Bulyanhulu and North Mara in Tanzania; Loulo-Gounkoto in Mali; Kibali in the Republic of Congo, which is 45% owned and operated by Barrick, 45% owned by AngloGold Ashanti and 10% owned by SOKIMO; and Tongon in Cote D'Ivorie.
The average price of gold in the second quarter was $1,816 per ounce, while the average market price for copper was $4.40 per pound in the quarter.
Barrick reported copper production totaled 96 million pounds in the second quarter, down from 123 million pounds in the 2020 quarter, and the company said it continues to expect copper production to be stronger in the second half of the year, mainly driven by higher grades at Lumwana in Zambia.
Barrick owns 100% of Lumwana and owns 50% of the Jabal Sayid copper mine in Saudi Arabia and 50% of the Zaldivar Mine in Chile. Barrick operates all three copper mines.
The company stated that production costs for gold and copper will be higher in the second quarter of this year than they were in the first quarter of this year.
Barrick plans to announce full second-quarter results before markets open on Aug. 9.