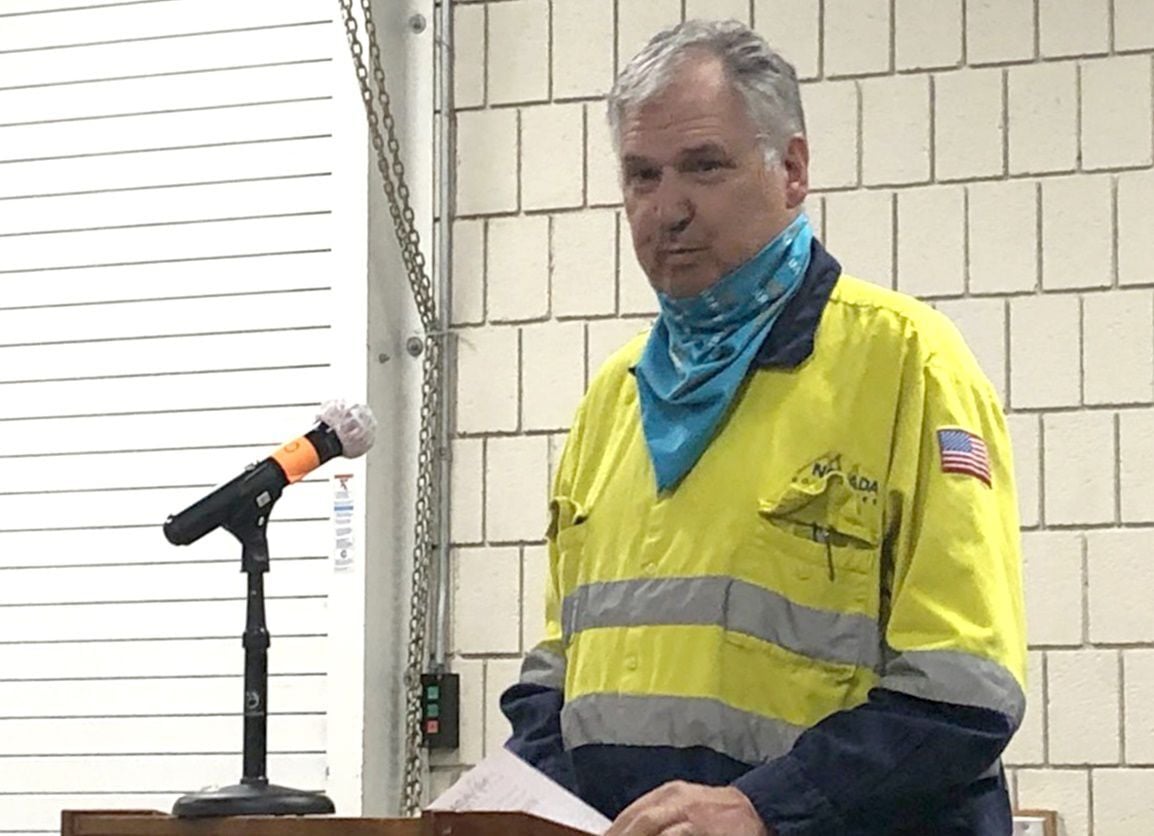 Nevada Gold Mines Executive Managing Director Greg Walker told Elko Mayor Reece Keener and city council members that a $46 million community broadband internet project is only months from getting rolling.
Walker said when he first came to Elko one year ago he realized how poor the area's internet services are.
"We started pushing this project even harder, and we got to a point now where I can come out and tell everybody where we are and what our plan is to execute, in the next three months, this project and start laying fiber," Walker said during the meeting.
While there was already an established committee in place tasked with bringing better broadband to Elko, Walker said Nevada Gold Mines wanted to become involved in the project.
"They had a project that was well underway, and one of the service providers was Safelink (Internet Services), and Safelink was interested in coming into the Elko, Spring Creek and Lamoille areas," Walker said.
Walker said the $46 million in capital needed to make the project a reality caused roadblocks to go up and slow the process down.
"The project was always going to struggle because it is a $46 million project to put broadband in every house in Lamoille, Spring Creek and Elko," Walker said.
Nevada Gold Mines committed to providing $10 million of the necessary seed money to get the project off the ground.
Walker said the project will be separated into 22 or 23 sections, with the more highly populated areas — such as Elko's downtown business district — being the first to receive the new service.
"The core businesses, the core communities will get it within the first couple of years, but then the remote areas, as usual, they struggle and it will take a while before we get out to them," he said. "Our commitment is that before the end of this project, every house in this area will have fast internet."
Walker said that while some other broadband providers have expressed interest in coming to the Elko area, they did not seem interested in establishing the kind of extensive network needed in Elko County.
"This is a really key project to us," he said. "We are going to drive it hard, and we see that by the end of this year we can help the key areas, the key areas being covered with full internet, fiber, double redundancy, and 100 gigabits to each home."
"That is world class and that would put us in the top 20 percent of the cities in this country and not the bottom two-percent," Walker added.
Keener thanked Walker for the time and energy Nevada Gold Mines has put into upgrading the area's internet services.
"It is a terrific project and I think it will be transformative for our community, and I think it will really be a catalyst for new businesses as well as increasing efficiency across the board," Keener said.
Keener said he is personally aware of local restaurant owners that have had their internet service go down during busy periods, and not been able to process orders or checks for patrons.
"I really am excited about this and can't wait to be out there with a shovel to get the project moving along," he said.
Walker said that while he does not know exactly when the official groundbreaking will be, it is now a matter of weeks, not months or years.