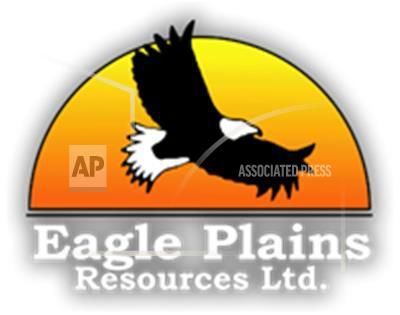 CRANBROOK, Canada (AP) —The first phase of the 2020 exploration program on the Olson property located in northern Saskatchewan has been completed by Eagle Plains Resources Ltd.
SKRR Exploration Inc. (formerly Canex Energy) may earn a 75% interest in the 5038ha property with details of the option agreement outlined below.
Phase One fieldwork was designed to define targets for a follow-up diamond drilling program planned for the fall 2020 season. The program consisted of a ground DC resistivity / IP geophysical survey in conjunction with geological fieldwork that included detailed prospecting and mapping, infill soil geochemical sampling and channel sampling of trenches.
Between June 01 to 11th, Discovery International Geophysics completed 13 lines (8.6 line kilometers total) of a combined IP/ DC resistivity geophysical survey over the Point, Tuscan and Juba areas. This was followed by a 13 day geological field program carried out by Terralogic Exploration Inc. Soil sampling, prospecting, field mapping, and channel sampling were undertaken to delineate new areas of gold mineralization as well as advance known showings to identify and prioritize drill targets. This phase of the fieldwork was designed to define targets for an upcoming diamond drilling program planned for fall of this year.
In total, 484 gridded soil samples were collected at the Point, Tuscan, Ackbar, Jena and Juba showing areas. Mapping and prospecting work was conducted to confirm gold mineralization at both known showings and in underexplored areas of the Property. The Juba, Jena, Point, Ackbar, Tuscan, Olson, and Dosko-Siskin were sampled, with channel sampling completed at the Point and Juba showings.
All 2020 analytical and geochemical results are pending, with results to be released as they are received, compiled and interpreted. Permitting is underway with the Saskatchewan Ministry of Environment for the upcoming diamond drilling program.
The Olson Project is host to regionally-sheared, highly-strained meta-volcanic rocks which are considered to be prospective for orogenic gold mineralization. Located within the Trans Hudson Orogeny, The Olson Project is a prolific belt of rocks stretching from the Dakotas to James Bay, hosting gold deposits such as the historic Homestake Mine (43.9 M oz) and nearby Seabee and Santoy gold deposits, owned by SSR Mining.
Olson is host to 29 mineral occurrences defined by historical geological mapping, prospecting, trenching and 4700 m of diamond drilling. Historical drilling at Olson Lake has intersected 7.5 m grading 2.07 g/t Au including 13.00 g/t Au over 0.65 m and grab samples of up to 105.52 g/t Au have been collected at the Kalix occurrence.
The project is considered to be significantly underexplored, with known gold occurrences open at depth and along strike. Results are historical in nature and have not been confirmed by Eagle Plains/SKRR but are considered to be reliable and will form a basis for ongoing work. Management cautions that past results or discoveries on proximate land are not necessarily indicative of the results that may be achieved on the Olson property.
 In 2018, a two-Phase, $150,000 field program consisting of geological mapping and prospecting and the collection of a total of 862 soil samples and 126 rock samples was completed by Eagle Plains. This program verified the results of historical work and identified additional targets in areas that were previously unexplored.
Be the first to know
Get local news delivered to your inbox!