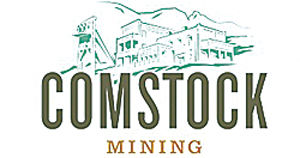 VIRGINIA CITY – Comstock Mining Inc. announced that an amended agreement with Tonogold Resources Inc. opens the way for Tonogold to expand its exploration drilling.
"Earlier this year, we leased certain mineral rights to Tonogold, including the Occidental Lode (aka the Brunswick Lode) claims, one of the least explored and more promising mineral claims groupings running parallel to some of the most significant Comstock Lode discoveries," said Corrado De Gasperis, executive chairman and chief executive officer of Comstock Mining.
He said the amendment "allows Tonogold to plan a broader drilling program, with our full collaboration and support."
Tonogold is acquiring Comstock's Lucerne property, and Comstock reported that to date Tonogold has made cash payments of a little more than $6 million and stock payments of $6.1 million. Tonogold received 50% membership interest in Comstock, as well.
Comstock stated March 27 that for the remaining cash value, Tonogold issued a 12% secured debt note with a principal amount of nearly $5.5 million. Additional membership interest will be delivered to Tonogold proportionately with cash principal payments on the note.
De Gasperis also said Comstock's staff is working progressively and hasn't experienced any significant disruptions due to the distancing required with the coronavirus.
"We are open for business and moving all our strategic projects forward, including the sale of our non-mining assets. We look forward to extinguishing our debt during the second quarter and funding these exciting growth initiatives," he said.
Comstock has total assets of $39.6 million, assets of $13.3 million, current liabilities of $4.4 million and net current assets of $8.9 million, including cash and cash equivalents of $1 million as of March 25. The company also has roughly $5 million in debt due on Jan. 17, 2021.
Comstock stated in its year-end report earlier in March that the company partnered and launched Mercury Clean Up LLC, a mercury remediation, clean technology growth venture in 2019.
In that report, De Gasperis said that 2019 was "dedicated to repositioning the company for precious metal-based growth, including realigning the existing gold and silver assets to facilitate both transactional and development-based growth, partnering twice with Tonogold for advancing our northern mining and exploration properties, partnering with MCU (Mercury Clean Up) to advance our operating platform for global mercury remediation, partnering with Sierra Springs to sell our Silver Springs non-mining assets and, in each case retaining equity ownership in all partners."
Also in 2019, Comstock cleared the zoning of its 100 percent-owned Dayton resource area.
The company posted a net loss of $3.8 million for 2019, or 20 cents per share, compared with a net loss of $9.5 million, or 79 cents per share, in the prior year.
Be the first to know
Get local news delivered to your inbox!