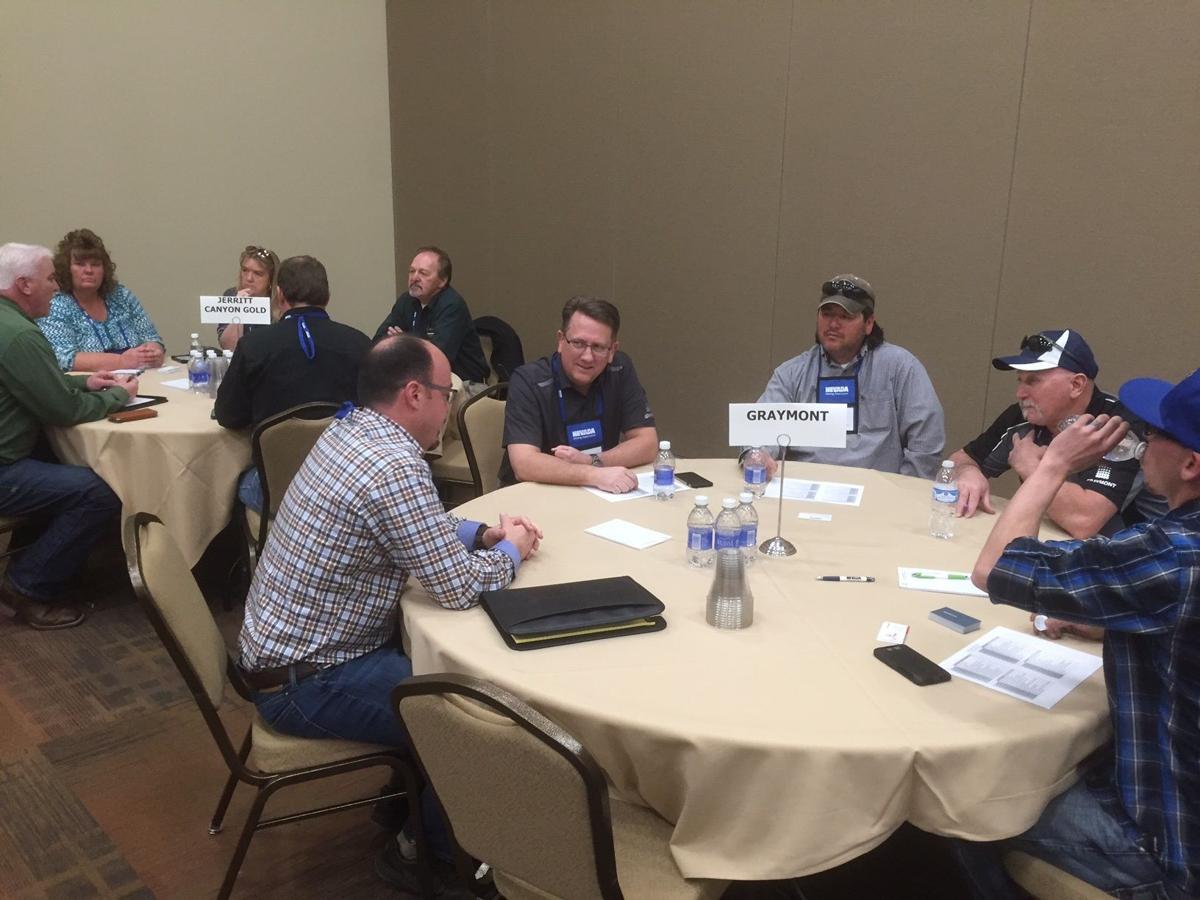 ELKO – Mines and their vendors will have a chance to get to know each other and learn a few things during the second annual Elko Mining Reverse Expo in March at the Elko Convention Center.
Registration for the event begins Tuesday and ends Feb. 24, however the event sold out in less than two days last year, said Pam Borda, executive director for Northeastern Nevada Regional Development Authority.
"The reverse expo is like speed dating, suppliers will get to pitch to the mine operators but they will have only five minutes to do so," she said. "Plus we are bringing in two experts to help them get the message across in five minutes as well as help them with how to market their trade booths."
The daylong program was inspired by the reverse expo the Nevada Mining Association has in Lake Tahoe each year. Just like last year, NVMA and the Nevada Governor's Office of Economic Development will help NNRDA host the event.
"This event is a fabulous demonstration of the many opportunities available in Nevada's mining industry and all along the mining supply chain," said NVMA President Dana Bennett. "As a foundational industry, mining is essential to Nevada's success in advanced manufacturing and other emerging sectors, and the Elko Reverse Expo provides a fun and unique way of strategically advancing business development in rural Nevada."
Companies have three ways to participate – sponsorship, speed pitching and booth analysis.
If a business sponsors the event, it can set up a booth in the main hall of the convention center to highlight services.
The speed pitching provides a company an opportunity to sit down and make rapid fire pitches to multiple mining companies.
Booth analysis provides an evaluation of an exposition booth by "one of the West's most prominent branding and marketing consultants," NNRDA states.
The reverse expo begins at 7:30 a.m. March 15 with registration and a continental breakfast.
The event will also feature two speakers.
Erik Kieser will tell participants how to craft their "best elevator speech." He will help businesses craft "a tight, clean, lean" speech to sell their products, services or skills. The workshop will have examples and exercises and allow participants to practice so they can develop their "best foot-in-the-door effort."
Michele Reeves will help participants learn techniques for building a distinct convention brand. Reeves is an urban branding and marketing strategist with more than 16 years of experience.
Companies also will have time for individual consultations with the guest speakers.