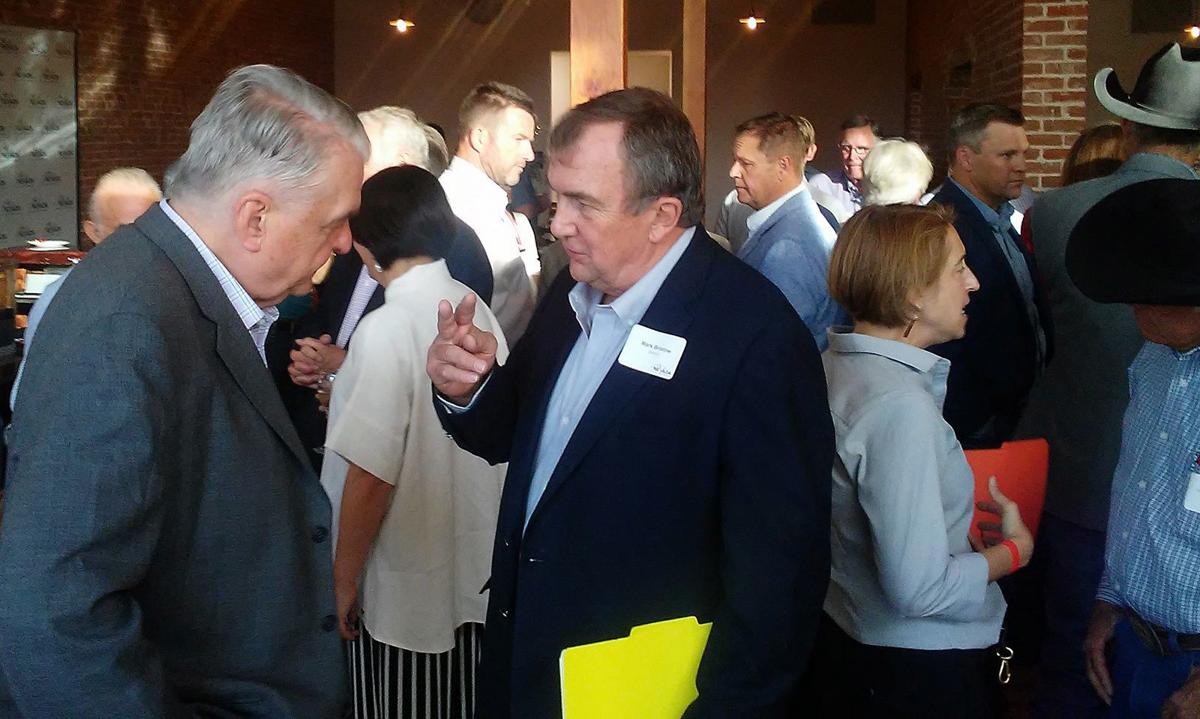 ELKO – Nevada Gov. Steve Sisolak visited the Cortez Gold Mine on Tuesday and met with local, regional and tribal leaders in Elko along with Barrick President and CEO Mark Bristow.
"I've seen the benefits that mining can bring to the state," said Sisolak. "Mining gets a bad rap an awful lot of times. … 95 percent of the people in southern Nevada do not understand this industry."
"I think we all need to do a better job educating how important mining is to the state of Nevada," he added.
Sisolak was introduced by Bristow, who provided an update on the Nevada Gold Mines joint venture and its relationship to the community.
You have free articles remaining.
"We're very privileged here in Nevada in that we can see generations ahead in our operations here, so we can invest in young people knowing their children will work in our mines," Bristow said.
"I was highly encouraged by Governor Sisolak's unequivocal support of Nevada's mining industry in his address this evening," said Elko Mayor Reece Keener. "He recognizes the high quality, high wage jobs that the mining industry creates for working families and the massive investments that Nevada Gold Mines has made in their workforce and in their operations across northern Nevada."
The gathering at Dalling Hall was hosted by Nevada Gold Mines, which is 61.5% owned and operated by Barrick, and 38.5% owned by Newmont Goldcorp.
"Yesterday's event underscores the long-term benefits of the joint venture, including longer mine lives, longer-term employment opportunities, longer-term benefits to our local communities and suppliers and longer-term benefits to Nevada's economic growth," said a statement from Barrick.
For more on the governor's visit check back at elkodaily.com later today and read the print edition of the Elko Daily Free Press.