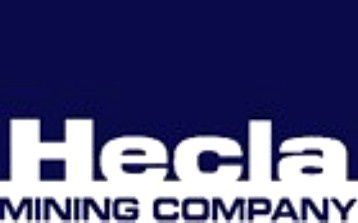 Hecla Mining Co. completed its acquisition of Klondex Mines Ltd. for $153 million and 75 million shares, the company announced July 23.
"With this acquisition, Hecla now has three high-grade mines in Nevada, one of the best mining districts in the world," said Phillips S. Baker, Jr., Hecla president and CEO. "These assets immediately add production and cash flow, and because they are a good fit with Hecla's expertise, we believe there is significant opportunity for improvement in the mines' productivity and consistency."
Havilah Mining Corp. is the newly formed entity that will retain Klondex's Canadian operations and will be listed on the TSX Venture Exchange with trading expected to begin July 25. Klondex shares were delisted from the NYSE American Stock Exchange before opening of trading July 23.
As part of the transaction, Hecla subscribed for 3.5 million common shares of Havilah for investment purposes.
"We have now closed the acquisition of the high-grade Nevada mines, and are beginning their integration into Hecla," said Baker in a statement regarding the company's second-quarter results. "Our plan is to operate the mines and mill as one unit, allocating the workforce and capital to generate margins and focus on profitability, not just on production for production's sake. Fire Creek has the best margin of the 3 mines by a considerable amount, so ramping it up is our priority. We are also focused on the exceptional exploration opportunities in the 110 square mile land package."
The company is focusing on integrating the Nevada operations, including having all operations report to a single vice president and general manager, Kevin Shiell.
Work is underway to create a unified mine plan including Fire Creek, Midas, Hollister and Hatter Graben, all feeding the Midas Mill.
Priority will be given to ramping up production at Fire Creek and beginning development of Hatter Graben. Midas is being ramped down, with personnel and machines moving to Hollister and Fire Creek.
Hecla was founded in 1891 and is a silver producer with operating mines in Alaska, Idaho and Mexico. The company is a growing gold producer with mines in Quebec and Nevada.
Key focus for the Midas mill include completion of the carbon-in-leach circuit to improve recoveries for processing Hollister ore; installation of new sampling equipment to better reconcile mill and mine reporting; and construction of the new tailings facility.
Key focus for Fire Creek include rehabilitating existing mine access; increasing development to allow increased throughput from 350 ton per day to 550 ton per day; rehabilitation includes improving road conditions with an engineered roadbase and introducing in-cycle shotcreting to improve development and better manage ground conditions; and improving mine-to-mill reconciliation.
Be the first to know
Get local news delivered to your inbox!